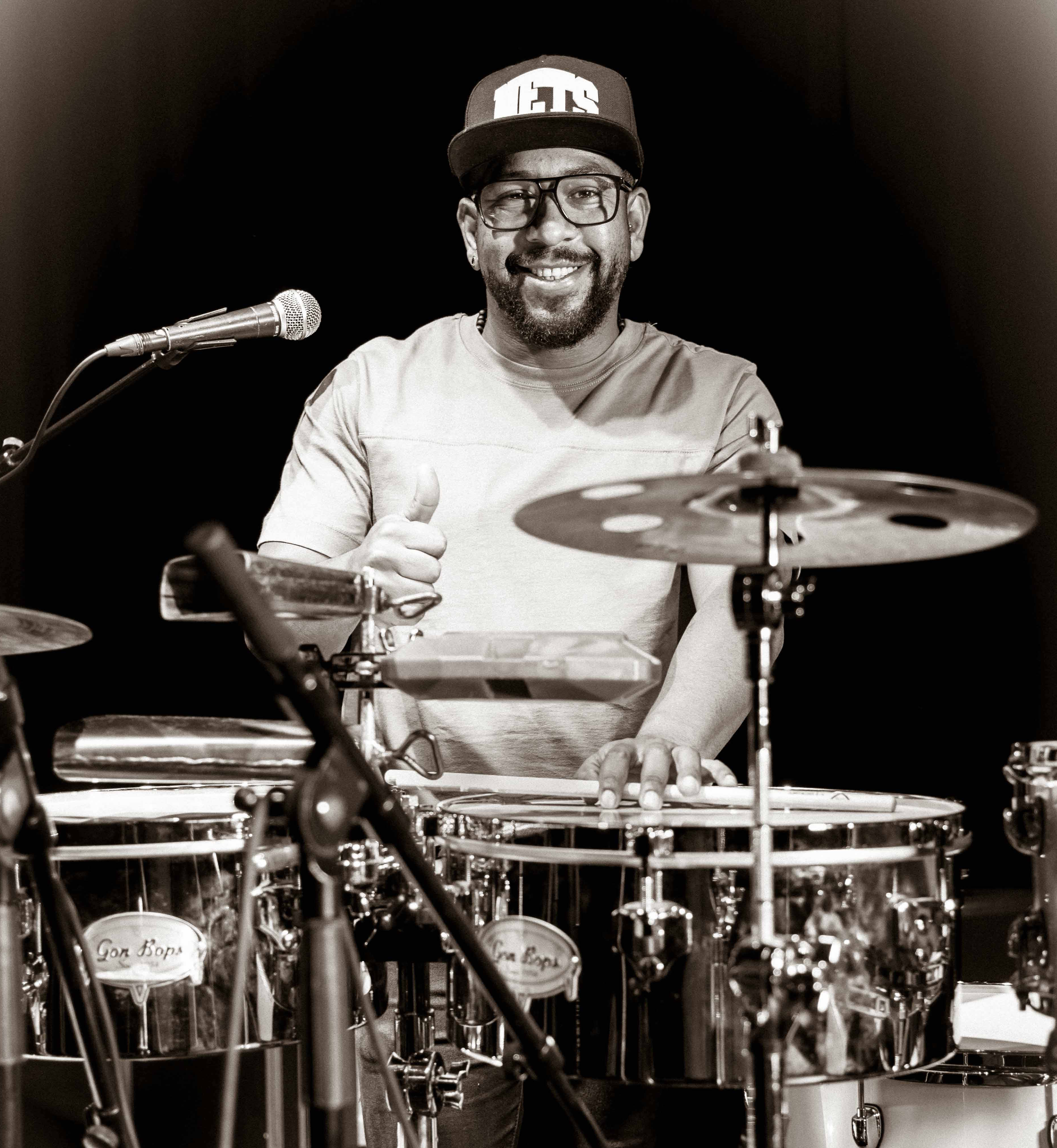 Edwin Sanz was born in Caracas, Venezuela in the district of San Augustin del Sur.
His passion for the artistic world was transmitted to him by his family native from Barlovento where the afro-venezuelian culture is very strong and present and, more particularly, by his uncle Reinaldo Mijares, himself  a professional dancer and choreographer.
 When Edwin was 6 years old and until his 18 years old, Edwin evolves within he joined the group "Grupo Madera", as a dancer. It is also during this period that he began to study the percussion. The "Grupo Madera" promotes the afro-caribbean and afro-venezuelan culture through the dance, the song and the music. The company traveled all around Venezuela as well as in other South American countries and Europe. The company has also participated in various and important television's shows.
 The 12 traveling years spent in this group were of primary importance to him as a school of life. This gave him the experience and the training needed for his future solo artistic professional career.
 During the year 2000, Edwin decides to stand on his own two feet and to dedicate himself only to the music as a percussionist. In order to extend his experience and to develop his artistic career he takes off for Europe. He arrives at first in Paris-France where he lives few years and get settled finally in Geneva-Switzerland.
 Since then Edwin plays with many bands, gives classes and also enjoys recordings.
---