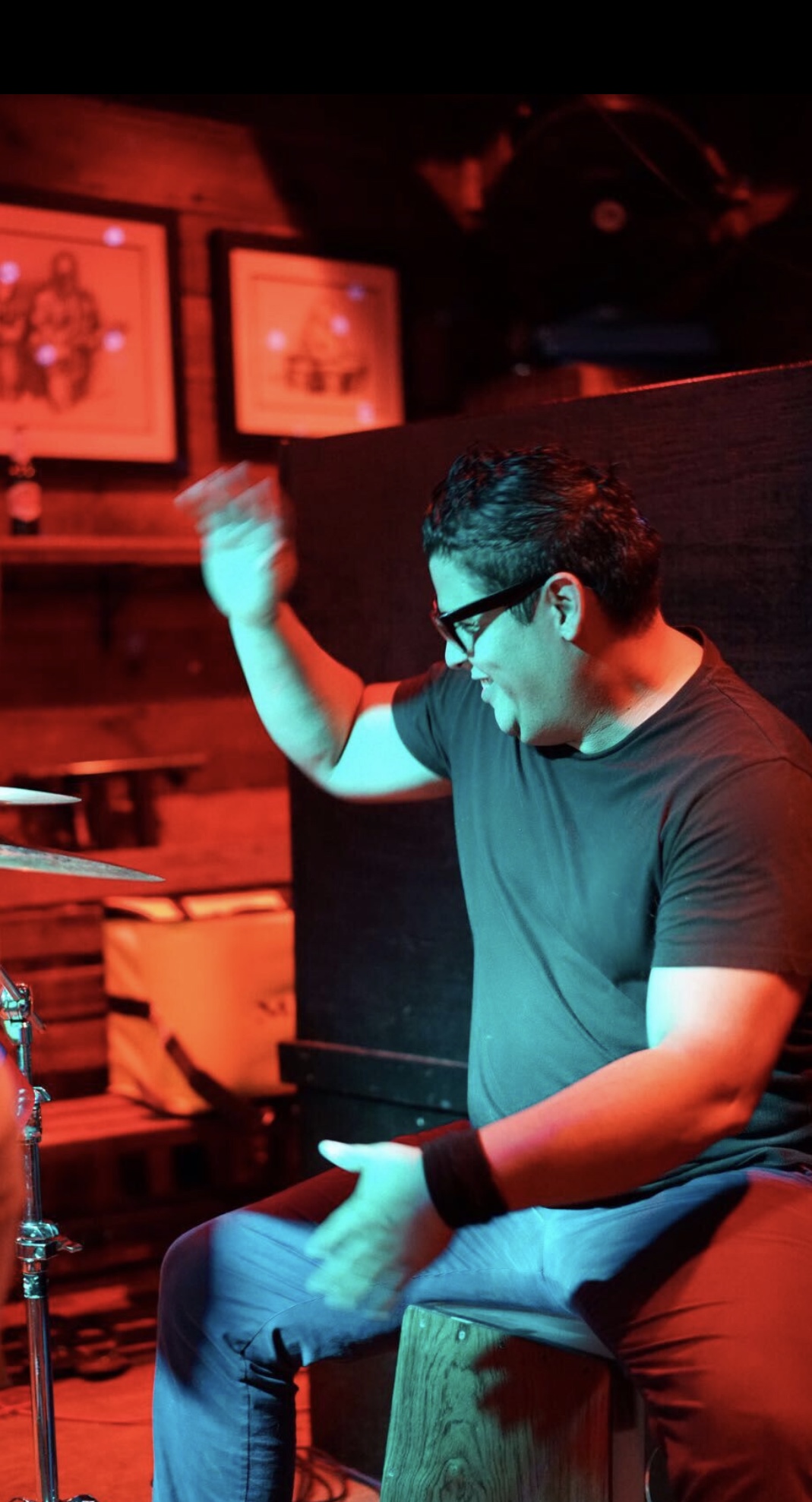 Manuel "Manotaz' Ramirez was born in 1981 in the city of Maracaibo, Venezuela. From an early age he became interested in music…at 8 years old he'd already appeared on stage with professional musicians, playing percussion in GAITA. He never had formal musical education until he reached his 4th year of education where he was found who was to be the best teacher in the city, Renny Morales who also taught him chords and encrypted the discipline with which he should  approach music.  At school, he worked as a percussionist, guitarist and bassist.  Manuel was in students choirs and piper groups and Latin music ensembles.
 At the University, he joined a Latin music band as bassist, called Juvenile Salsa and soon became a percussionist and vocalist.  Soon after, he joined another band called Jamboree where he worked with professional piper groups in his city such as Birimbao, Gran Chiquinquira, Maragaita, Feel Gaitero, Saladillo De Rq, Gaitero Train and others.  Manuel worked at Fundagraez
(Foundation for the Academy of Gaita Ricardo Aguirre) for 6 years as an integral instructor teaching bagpipes to children and adults in colleges and universities.  He went through regional and national recognized groups, where he served as percussionist and vocalist of the band in Latin pop rhythms and then in the CAIBO group, as an Afro-Venezuelan percussionist.  
Manuel "Manotas" Ramirez lived in Miami for 5 years where he had the opportunity to accompany Jen Carlos Canela, Cabás and also Maia as percussionist in his recordings and live performances.  He currently lives in Nashville where he's had the opportunity to accompany LA La India De NY, Frankie Ruiz Jr and regional groups such as Giovanni Rodríguez and 12 Manos–Winners of the NIMA award for best Latin jazz band in Nashville.   Manuel is well known there as a Percussion Professor, multi- Percussionist, arranger and music producer.
---