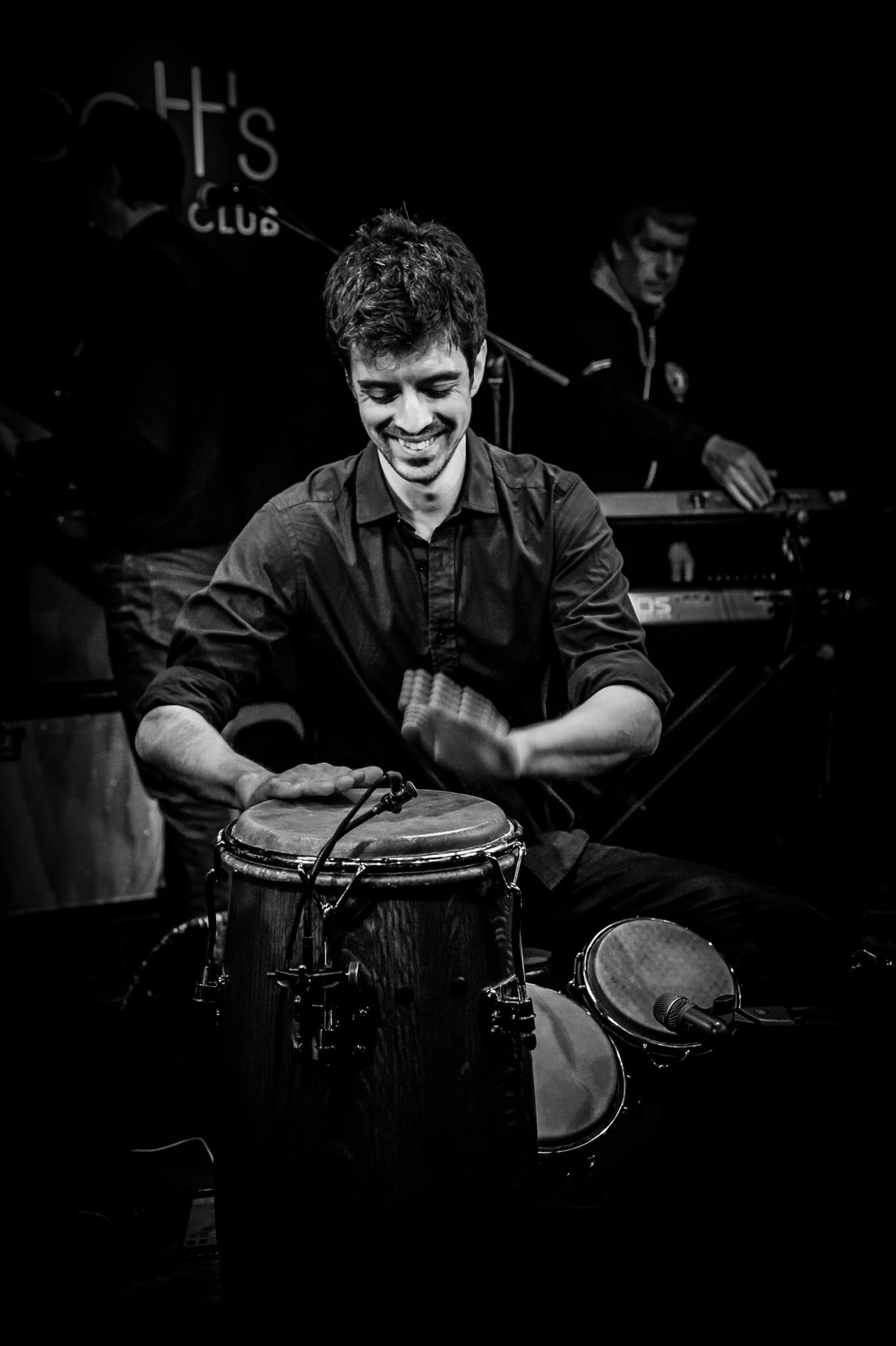 Growing up in Brighton, UK, Will studied classical violin, piano, Indian tabla, West African Djembe, orchestral percussion and drum kit. Eventually finding his love for Latin American percussion, Will took lessons with David Pattman and began working with Alex Wilson and Snowboy whist still a teenager.  At twenty years old, Will relocated to London with Son Veneno (Aus) and was soon performing with Mark de Clive Lowe, Roy Ayers, Jamiroquai, Nathan Haines, Roberto Pla, Duffy and other influential artists.  Over the next decade, Will performed in over thirty countries across six continents and studied in Cuba, The USA, Brazil and Senegal.
Will has worked with Baaba Maal, Utada Hikaru, Mr Children, Ola Onabule, Eliane Correa, Native Dancer, Giovanni Hidalgo, Eliel Lazo, Maite Hontele, Human Nature (Aus), Celeste and more.  He's worked on a number of West End Shows including Motown The Musical and The Lion King and has the honour of being asked to play in groups and on sessions led by some of his favourite percussionists, including Edwin Sanz, David Pattman, Ernesto Simpson, Paul Clarvis and Sola Akingbola.
At the start of the Covid 19 pandemic, Will began recording from home and has since worked remotely for a large number of artists, including Sam Smith, Maisha, Skinshape, Nicky Brown, Juanita Euka and more. Through social media, Will often records for the personal projects of musicians from all around the world.
Will has been a Gon Bops artist since 2010.
---