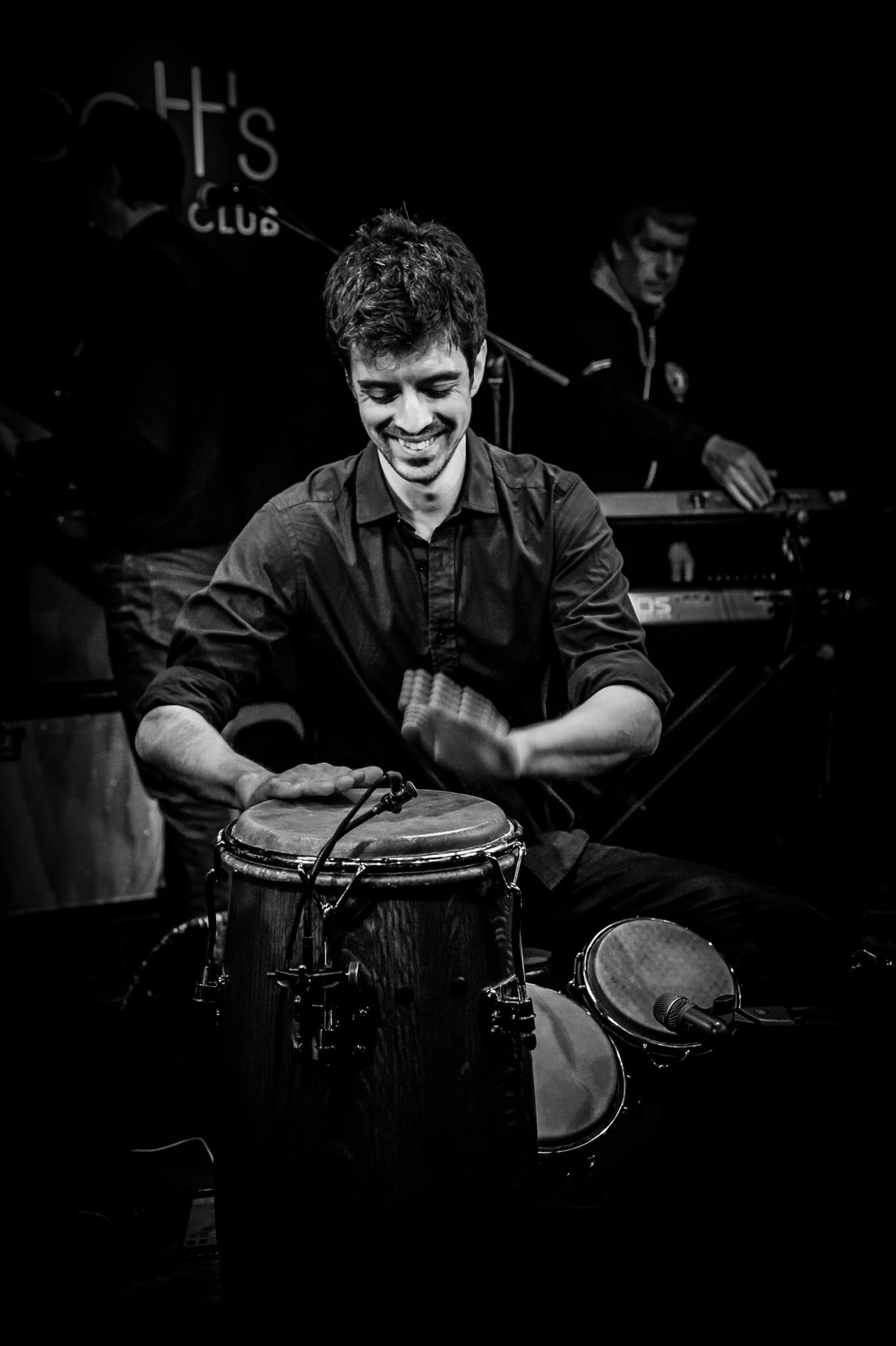 Will Fry has performed in over thirty countries across six continents and studied in Cuba, The USA, Brazil and Senegal.
Born in 1986 and growing up in Brighton, UK, Will's early musical roots included studies on classical violin, piano, Indian tabla, West African Djembe as well as orchestral percussion and drum kit. He discovered an affinity for Latin American percussion and following some invaluable lessons with David Pattman, was invited to join Alex Wilson's Salsa Orchestra in his late teens.
After moving to London at twenty, Will quickly began working with an eclectic group of high profile artists including Jamiroquai, Duffy, Roy Ayers, Snowboy, Roberto Pla, Ernesto Simpson and Nathan Haines, with whom he performed at the Java Jazz Festival in Indonesia and at Ronnie Scott's.
He has since toured extensively with Trinidadian poet and bandleader Anthony Joseph, including performances at The Fuji Rock Festival in Japan and at Jazz à Porquerolles where he collaborated with the prominent saxophonist Archie Shepp. He has travelled with Ola Onabule to Nigeria, headlining The Lagos Jazz Festival in 2014 and to Italy where he opened for Diana Krall at The 2016 Umbria Jazz Festival. Will has also recorded and performed with Baaba Maal and The Very Best at Maal's own music festival, Blues du Fleuve in Podor, Senegal.
Currently playing for Motown the Musical at The Shaftesbury Theatre in London, Will has previously held chairs on several other West End Shows and tours. He is a band member in original groups led by Ola Onabule, Edwin Sanz (when in the UK), Julian Bliss, Sola Akingbola, Senegalese master-percussionist Mohammed Gueye's Mobolo Percussion and accomplished Latin Jazz pianist/composer Eliane Correa's En El Aire Project.
---