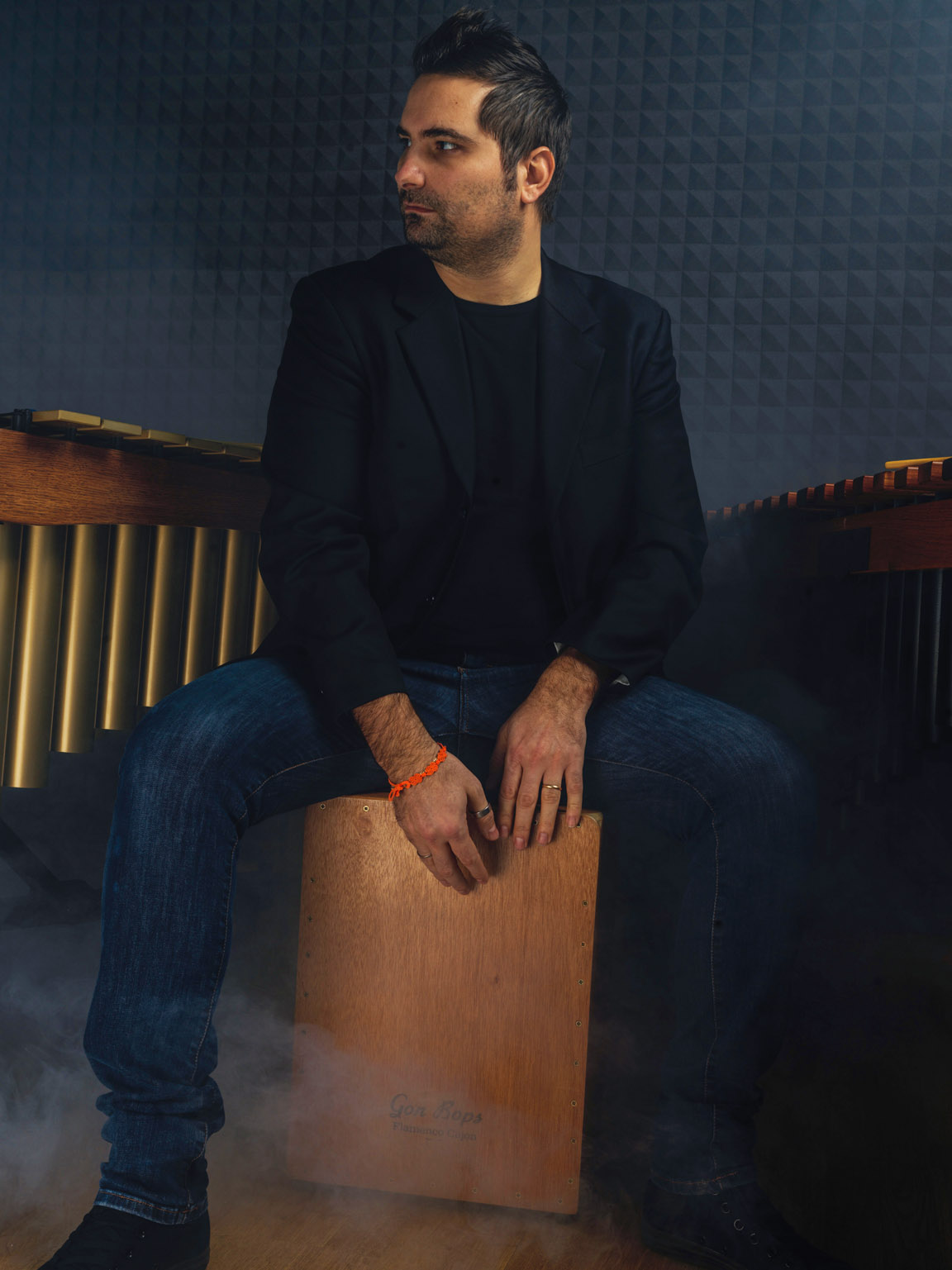 Marco Pacassoni graduated cum laude at the G. Rossini Conservatory and also from the Berklee College of Music in Boston.  He studied with Gary Burton, Ed Saindon, Victor Mendoza, Daniele Di Gregorio, Eguie Castrillo, John Ramsey and Steve Wilkes.
In 2005, Marco won the award of the best jazz Italian talent at the "Chicco Bettinardi Competition" organized by Piacenza Jazz Festival.
Paccassoni has played with Michel Camilo, Alex Acuna, Horacio "el negro" Hernandez, Steve Smith, John Beck, Amik Guerra, Trent Austin, Italuba, Gerrison Fewell, Chihiro Yamanaka, Partido Latino, Malika Ayane, Raphael Gualazzi, Francesco Cafiso, Massimo Manzi, Marco Volpe, Massimo Moriconi, Filippo Lattanzi, Daniele Di Gregorio, Alessandro Ristori, Paolo Belli, Bungaro, Luca Colombo, Cesare Chiodo and many others…
Marco is currently on the percussion faculty at Liceo Musicale Rinaldini in Ancona and at Urbino University for italian semsters of University of Texas San Antonio.
He has taught masterclasses of vibraphone at prestigious american colleges such as Oberlin Conservatory (Ohio), University of Minneapolis (Minnesota), Eastman School of Music (Rochester), Columbus University (Ohio), Cleveland University (Ohio).  In 2014, Marco released a harmony and composition book "Quasi quasi scrivo una canzone…" Rodaviva Edizioni.
---