Gon Bops
PO Box 693,
Houlton, ME 04730
For Customer Service, please call 1-800-817-2242 or email: gonbops@gonbops.com
Click here or the image below to download the current version of the catalog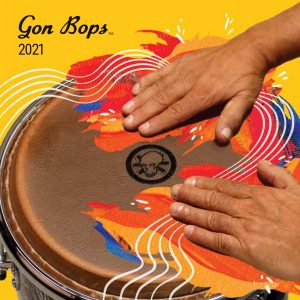 GON BOPS WARRANTY INFORMATION
WOOD, METAL & FIBERGLASS SHELLS
Gon Bops: 2 Years
Fiesta Series: 1 Year
METAL HARDWARE
Gon Bops: 2 Years
Fiesta Series: 1 Year
STANDS & HARDWARE
Gon Bops: 2 Years
Fiesta Series: 1 Year
BAGS & CASES
90 Days
ALL OTHER PRODUCTS
1 Year
The GON BOPS warranty applies only to the original purchaser. The warranty is limited to defects in materials or workmanship. It does not extend to instruments damaged by:
Accidents or improper maintenance
Handling, shipping, transporting damages
Reasonable use, neglect, moisture and/or temperature extremes
The warranty will be deemed void in cases where:
Serial number has been removed, altered, detached or made illegible
Alterations have been made to the instrument
Repairs or modifications by a non-authorized person or company
Under this warranty repair or replacement of parts is the only remedy, and loss of use of the products, loss of time, inconvenience or consequential damages are not covered. No warranty is offered for drum heads, shoulder straps, zippers, cowbell beaters, wood blocks, cajon faceplates and rattan or natural woven shakers.