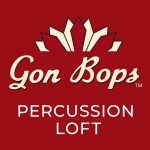 In-depth conversation with the world's most talented drummers and percussionists from the Gon Bops artist family.  Hosted by Rich Mangicaro, Gon Bops' Percussions Loft gives a behind-the-scenes look into our artist's path to success, their favorite GB instruments and much more.
Adam Topol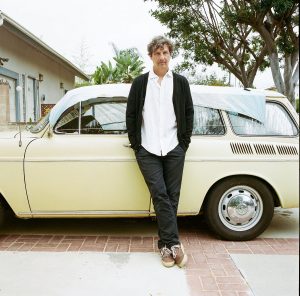 Jack Johnson drummer/percussionist Adam Topol shares his eclectic influences, with beginnings in Classic Rock to Jazz studies at Berklee and his eventual love for Cuban folkloric music. Studies with masters like Alan Dawson to Changuito gave him the depth and range which he expresses in his compositions. We discuss his love for various Gon Bops instruments and hear selections from his various albums including Blue Painted Walls in Faraway Places, Ritmo Y Canto, Regardless of the Dark and his latest – Cuando.
Alex Acuna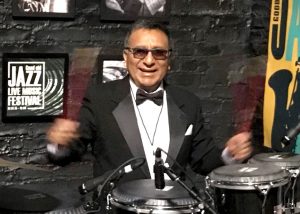 A true living legend, Alex Acuna's credits span over 40 years and a staggering 30 pages on Allmusic.com. Playing on literally thousands of recordings, in 1975 he became a part of what's considered to be Weather Report's greatest line-up. Alex is a repeated winner of Modern Drummer's Reader's and Critic's polls and is Gon Bops' Flagship Signature artist, having multiple successful instruments with us. Our in-depth, lively conversation spans his amazing life from his youth in Peru to his amazing, world-renowned career. We also feature selections from his solo recordings, including (in order of appearance) "El Surco" – from Los Hijos del Sol, "Alegre Canto" – from The Staff, "Recreo" – from Los Hijos del Sol  and "Psalms" &  "Pensando En Ti" – from Alex Acuna & The Unknowns.
Tony Braunagel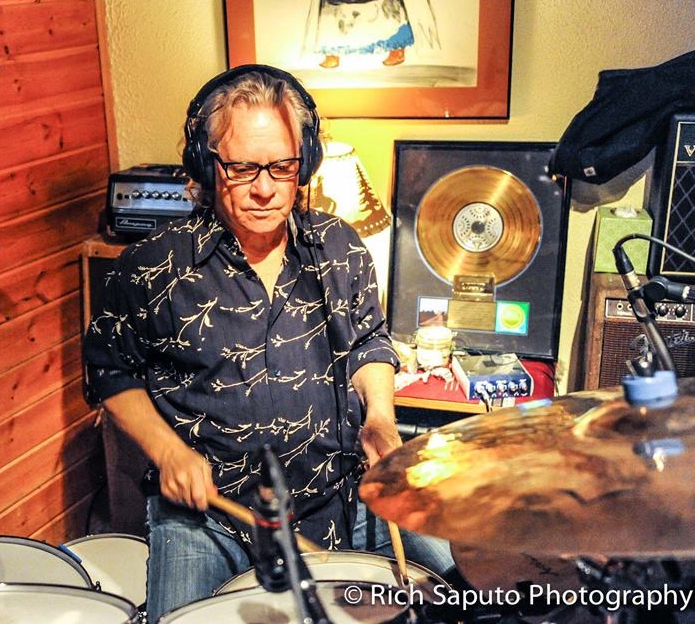 Tony Braunagel is best known as a session drummer and percussionist on over 200 albums including those of Otis Rush, Eric Burdon, Johnny Nash and Buddy Guy, as well appearing on the Grammy-winning albums of Bonnie Raitt and Taj Mahal.  He's performed live with dozens of icons including Bonnie Raitt, Rickie Lee Jones, BB King, John Lee Hooker, Lyle Lovett, Taj Mahal and The Blues Brothers, just to name a few.  As a well-respected producer, Tony's created award-winning recordings and has been nominated for the BMA in the 'Best Instrumentalist" category-Drums, twelve times, winning it in 2018.
Eliel Lazo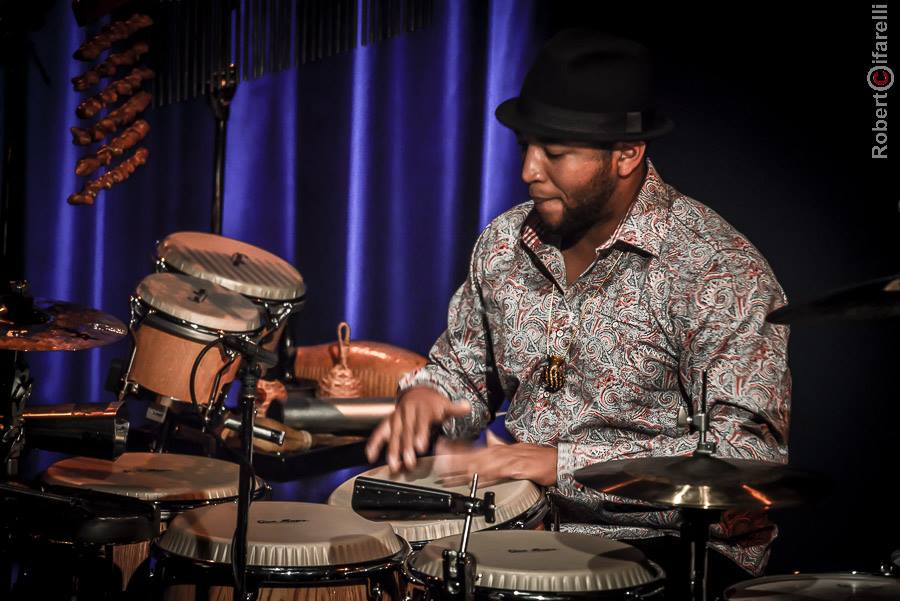 Cuban percussionist Eliel Lazo is admired world-wide as one of the finest congueros.  Known for his flawless, fluid technique and great sound, Lazo has played with many music icons, including Michel Camilo, Chucho Valdes, Herbie Hancock, Bob Mintzer and many more.  In this episode, we discuss his Cuban roots and his approach to achieving his great sound and playing style and his role in inspiring Gon Bops' Mariano Series.  We also feature some of his original compositions from his album "Eliel Lazo and the Cuban Funk Machine".  Contact us for order-of-play titles.   
Lenny Castro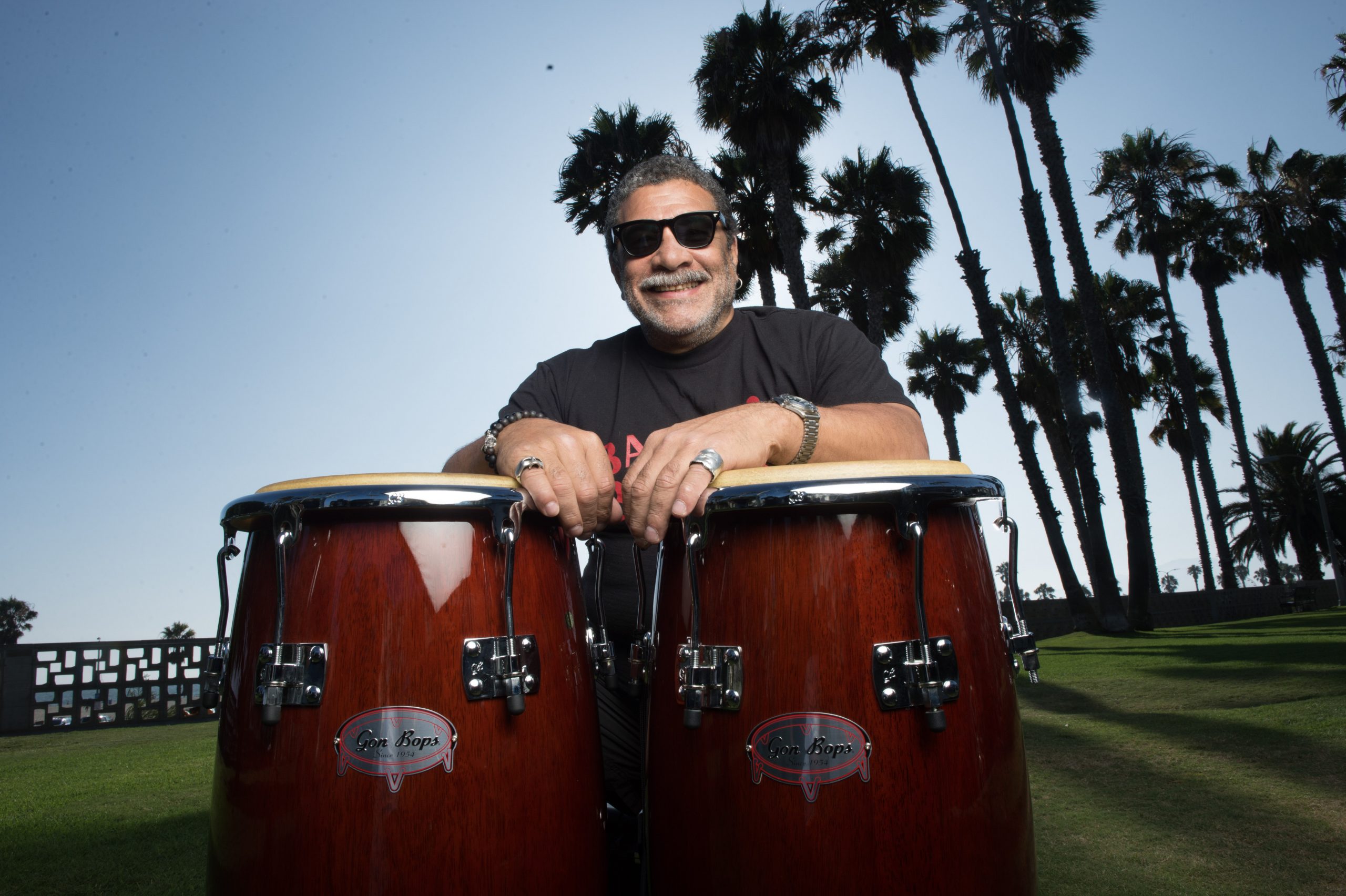 Lenny Castro is one of the most influential percussionists in music and has performed on many hits that have become soundtracks of our lives.  Artists like The Rolling Stones, Elton John, U2, Adele, The Eagles, Fleetwood Mac and Justin Timberlake are just a few who have relied on Lenny's masterful talent.  His work with Toto, including performing on the iconic song "Africa", has influenced generations.  Lenny recently released his debut solo album entitled Hands Of Silk And Stone.  In our in-depth conversation with him, we span the decades including his 1st meeting with Jeff Porcaro to the formation of Toto and hear selections from his fantastic debut record.  Contact us for the titles, in the order they were played.
.   
Jamey Haddad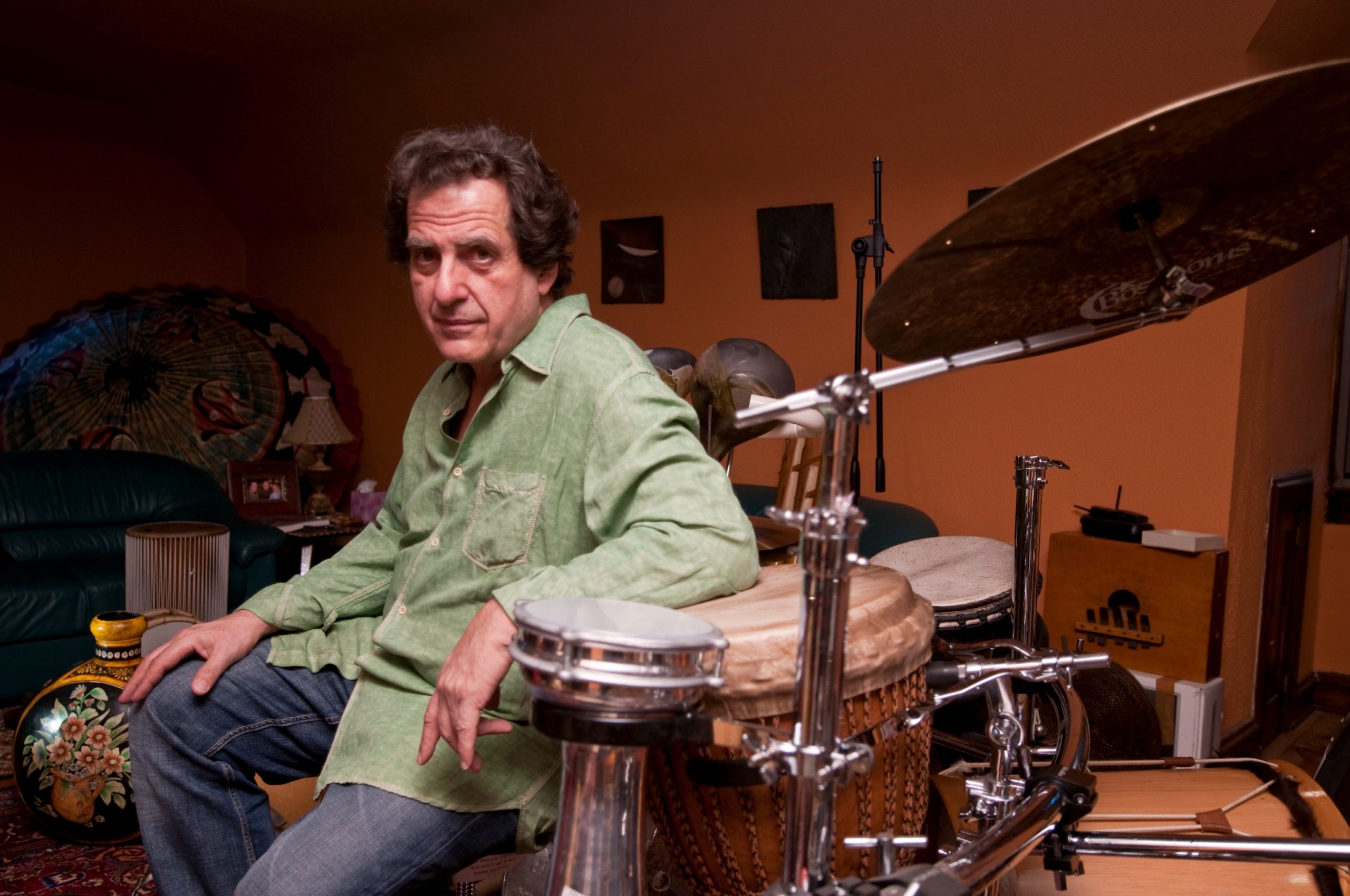 Jamey Haddad is known as one of the most prestigious drummer/percussionists in the world today.  His innovative, musical voice transcends styles and trends and has brought him to work with some of music's most influential artists, including Paul Simon, Sting, Yo-Yo Ma, Dave Liebman, Herbie Hancock and many more. He joined the Gon Bops family in 2016,  playing a wide selection of our instruments including our Mariano Series Congas and Bongos, our pandeiros and our Luisito Quintero timbales.  Our conversation covers his amazing performing and teaching career, his work with Paul Simon and we also features tracks from his bands Under One Sun (a band he shares with Luisito Quintero) and Bokante (also featuring members of Snarky Puppy).   Contact us for the order of the titles played on this podcast.
.   
Daniel de los Reyes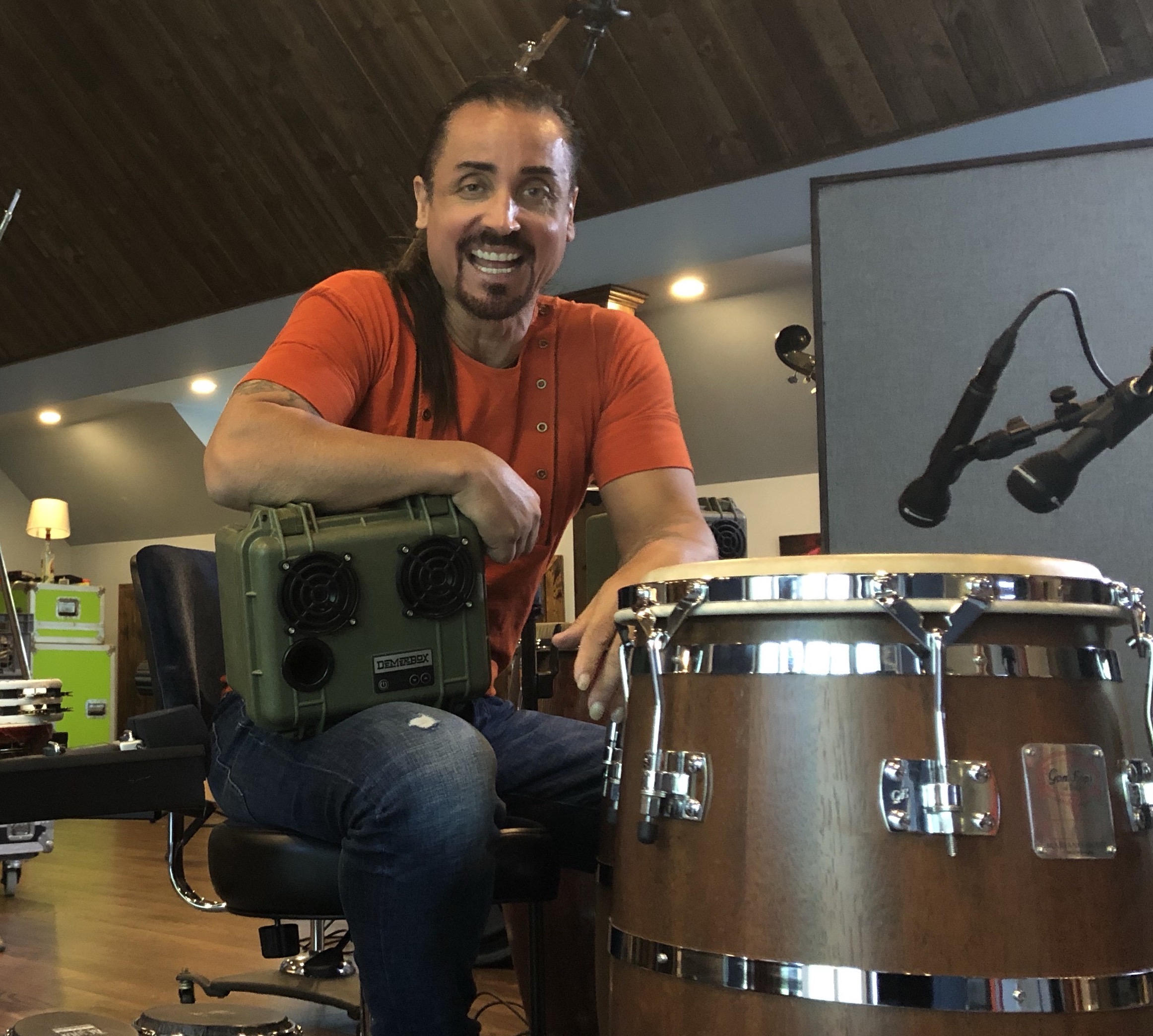 Daniel de los Reyes was born into one of music's most influential families and paved his own path to become one of popular music's most successful percussionists.  Working with household names like Don Henley, Sting, Earth, Wind & Fire, Sheryl Crow, The Killers and Lionel Richie, Danny has continually appeared on music's biggest stages.  He is currently a member of the Grammy Award-winning Zac Brown Band, touring and also performing on Zac's platinum selling recordings.   Join our lively discussion, as we scan his fascinating life from his early beginnings in Puerto Rico to his current  active schedule with Zac Brown and his continual focus on giving back to his community.
.   
Ignacio Berroa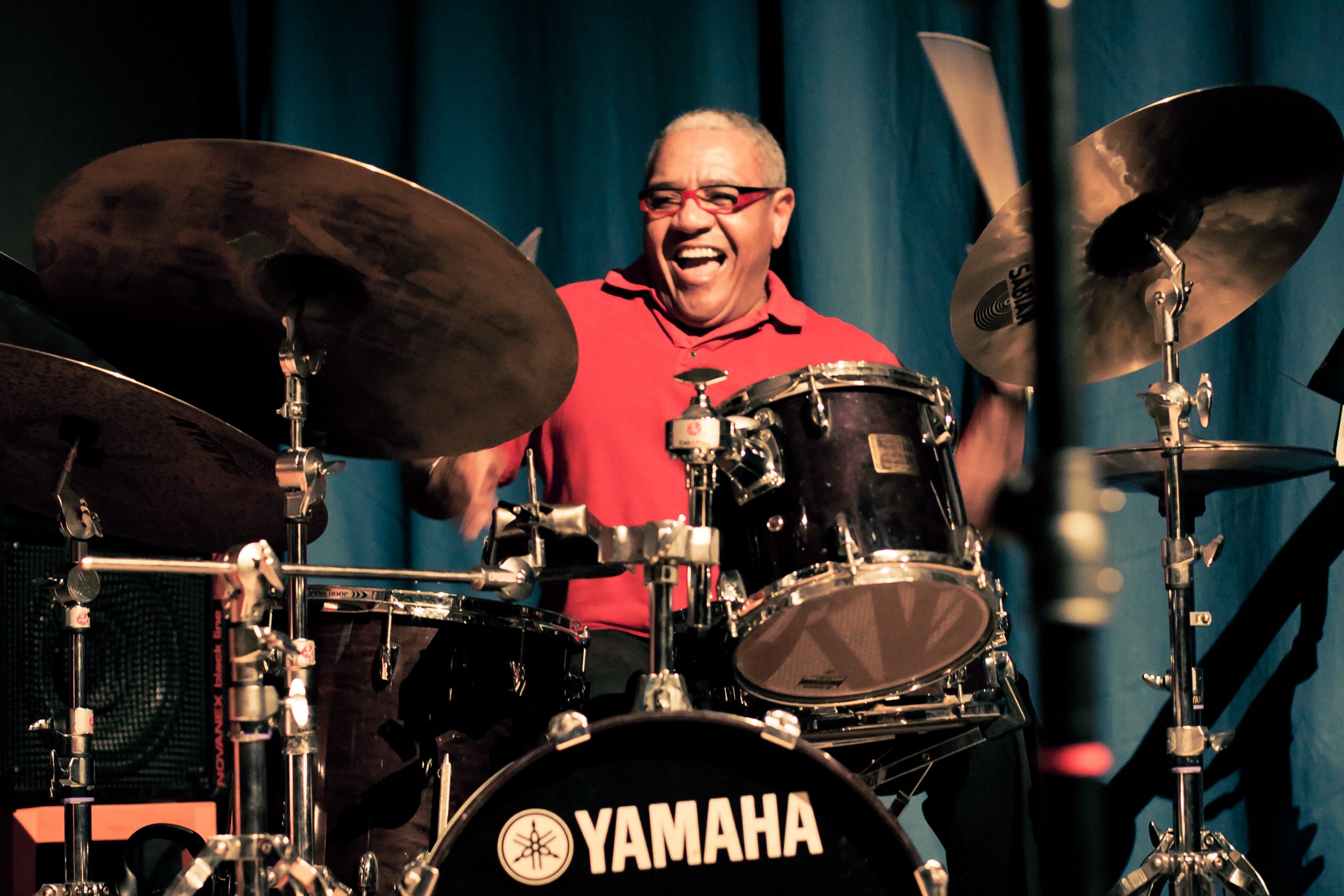 Ignacio Berroa is recognized as one of the greatest drummers of our times and was included in a 2011 compilation entitled "Jazz Drumming Legends".  Born in Cuba, Ignacio is one of the world's foremost authorities on Cuban music.  In this episode, we hear about his early days studying classical music in Cuba and becoming the 1st call drummer there, to eventually working with legends like Dizzy Gillespie, Chick Corea, McCoy Tyner, Gonzalo Rubalcaba and many more.  We'll also hear selections from his 3 great solo albums, hear about his teachings of the history of Cuban music and also, his love for his Gon Bops instruments.   Join us! (Contact us for the music titles, in the order featured in this episode)
.   
Luisito Quintero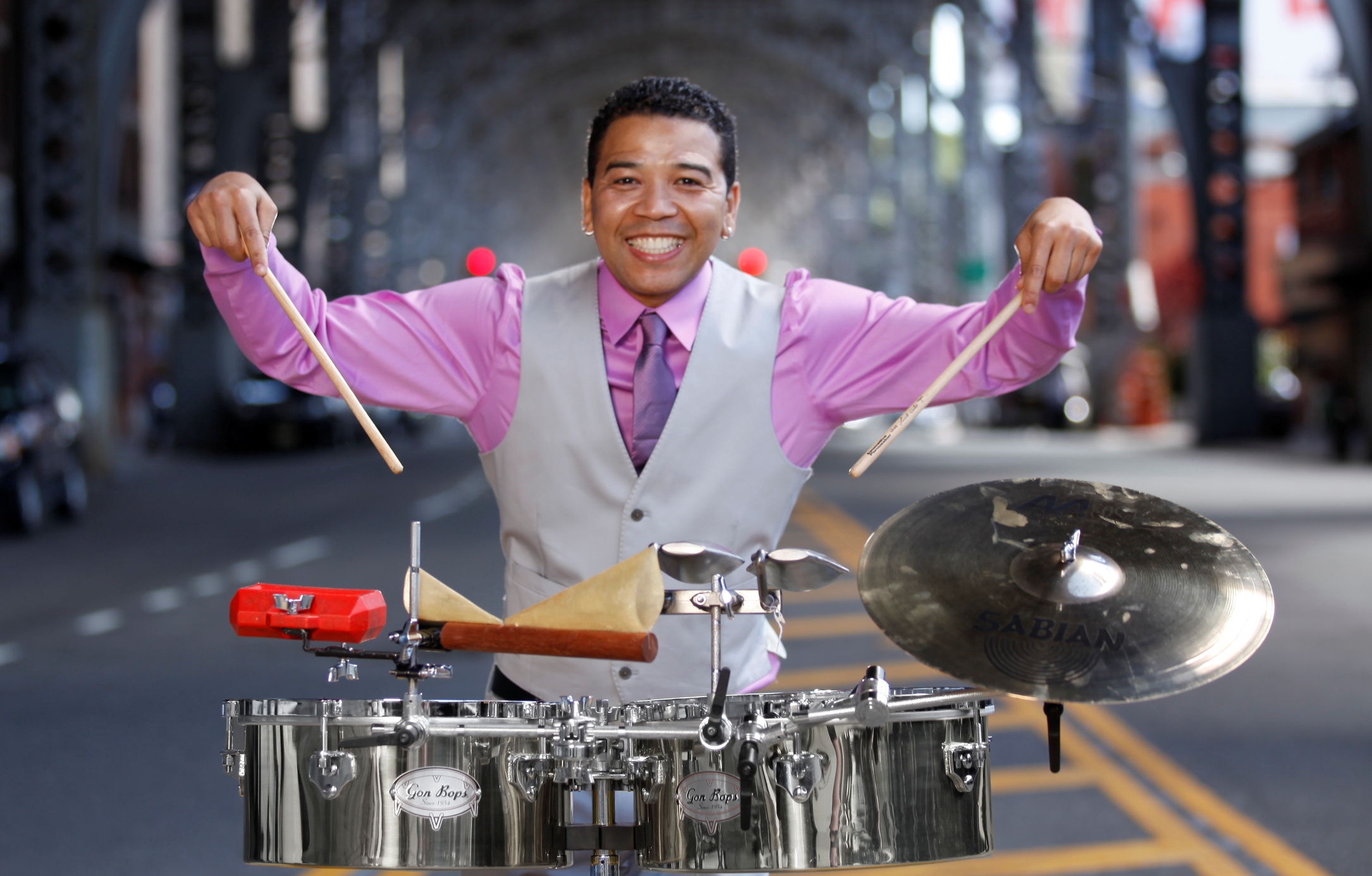 Our 9th episode features Grammy winning percussionist/Gon Bops Signature artist Luisito Quintero.  Hailing from Caracas, Venezuela, Luisito comes from a lineage of distinguished musicians.  He has performed with a host of music's greats including Oscar D'Leon, Jack DeJohnette, Tito Puente, Alicia Keys and the Spanish Harlem Orchestra.  Quintero was a member of Chick Corea's  Grammy-winning Spanish Heart Band, performing and recording with the music legend up till his untimely passing. Luisito's solo recordings include Percussion Madness, Third Element and the Quintero Salsa Project – a project he shares with his cousin, Roberto Quintero.  Our Luisito Quintero Signature Series timbales remains one of our most sought-after products.   We're proud to welcome him to the Percussion Loft!  This episode is offered in both English and Spanish. (Contact us for song titles appearing on this episode).   
Orestes Vilato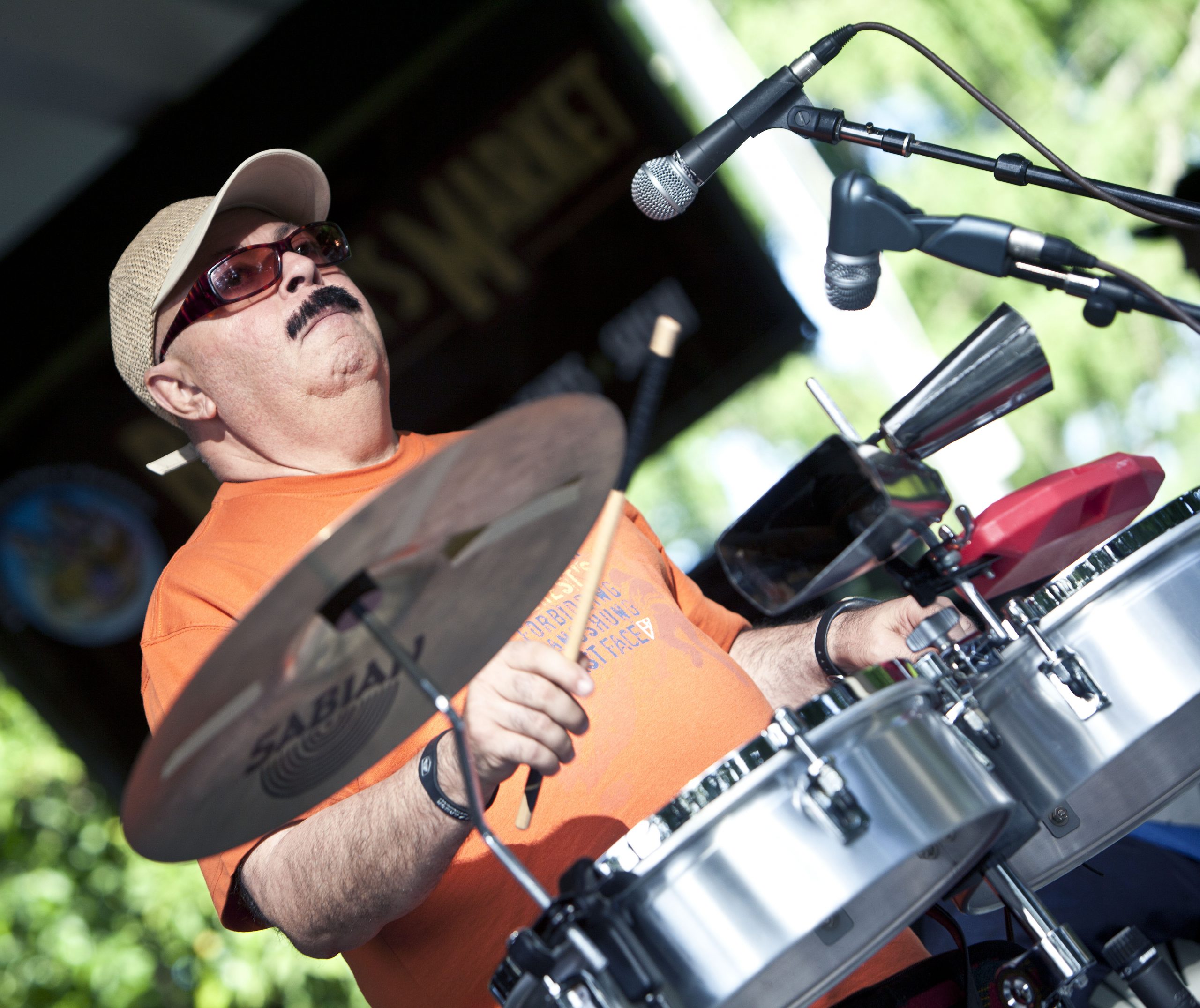 The great Orestes Vilato, a true Cuban legend, is considered to be one of the most influential timbaleros and bongoceros in the world of percussion.  He's paved the way for so many greats percussionists, players like Luis Conte and Luisito Quintero who quote Orestes as one of their main influences.  Orestes was at the center of the Salsa music explosion in the '70s, having played with greats like Chico O'Farrill, Lionel Hampton, Ray Barretto, Celia Cruz, Ruben Blades and many more.  He's also worked with popular music icons like Whitney Houston, Aretha Franklin, Santana, Willie Nelson and even Oscar-winning actor, Andy Garcia!  Orestes is a Signature artist for Gon Bops, helping us to create his unique, light-weight aluminum-shell Timbales.  His drums are the favorite of many of our artists today.  We're so happy to have him on the show – this our 10th episode to round out 2021!   
Willy Calderon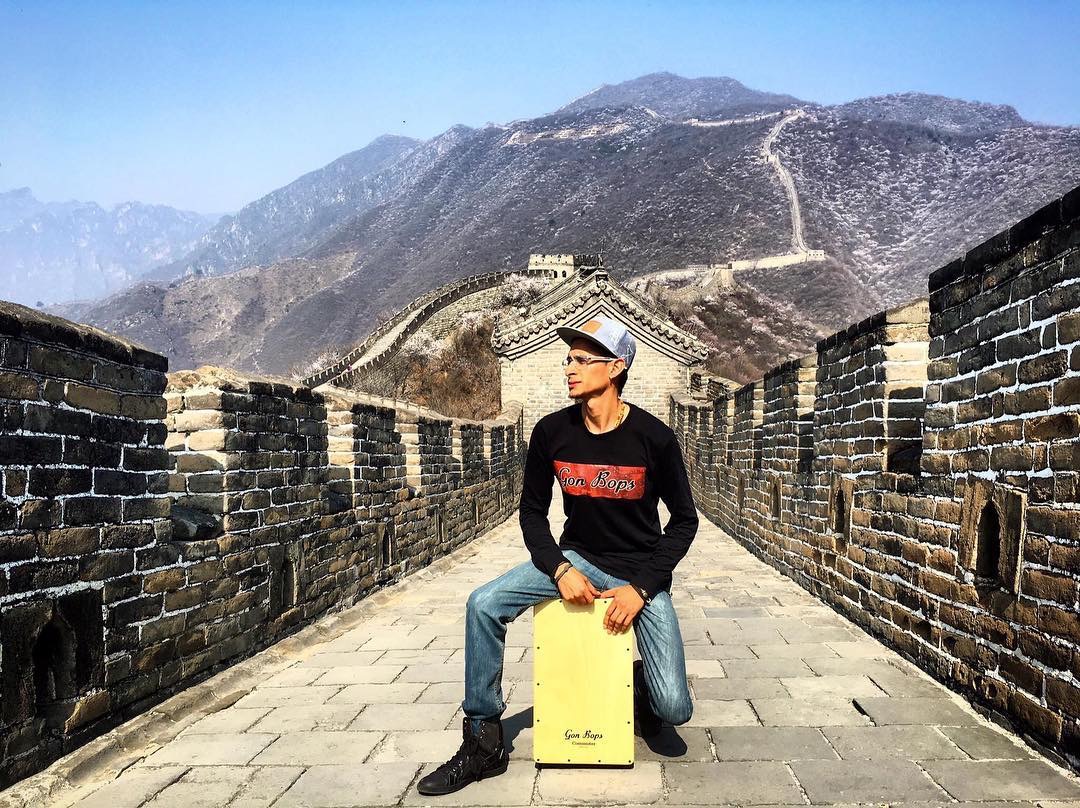 We're happy to welcome composer/percussionist Willy Calderon to the Percussion Loft!   This Columbian-American musician has  appeared on various hit TV shows including Bones, Jane The Virgin and America's Got Talent, has scored music for the video game world and has performed with countless artists in both the Latin and Pop genres.   In this, our 11th episode, we discuss Willy's varied background, his approach to navigating between music styles and also hear some tracks from his great new Grammy-nominated album, "LA Impromptu"!   Contact us for the order of songs played on this episode.  Welcome Willy!!
Brad Dutz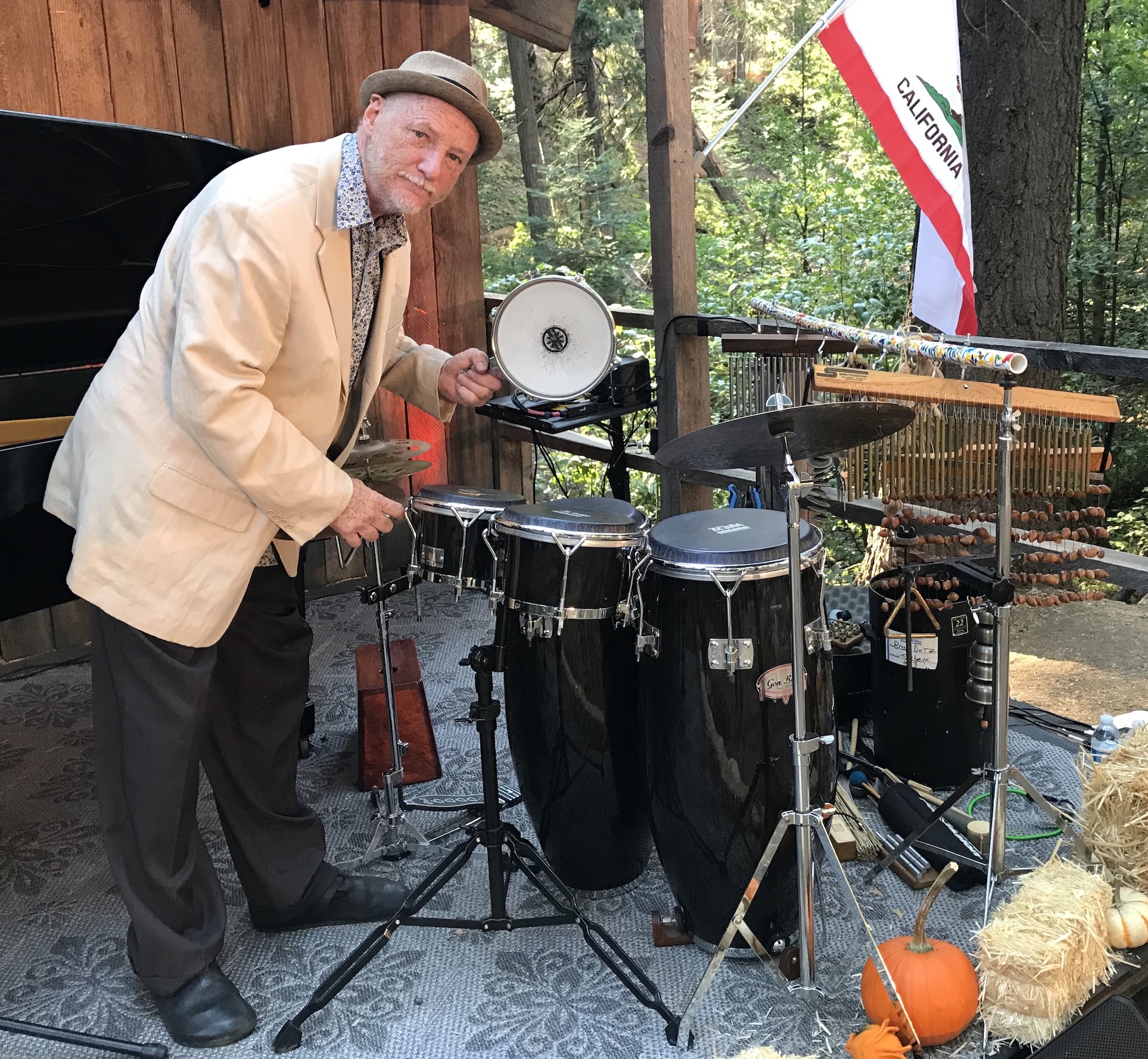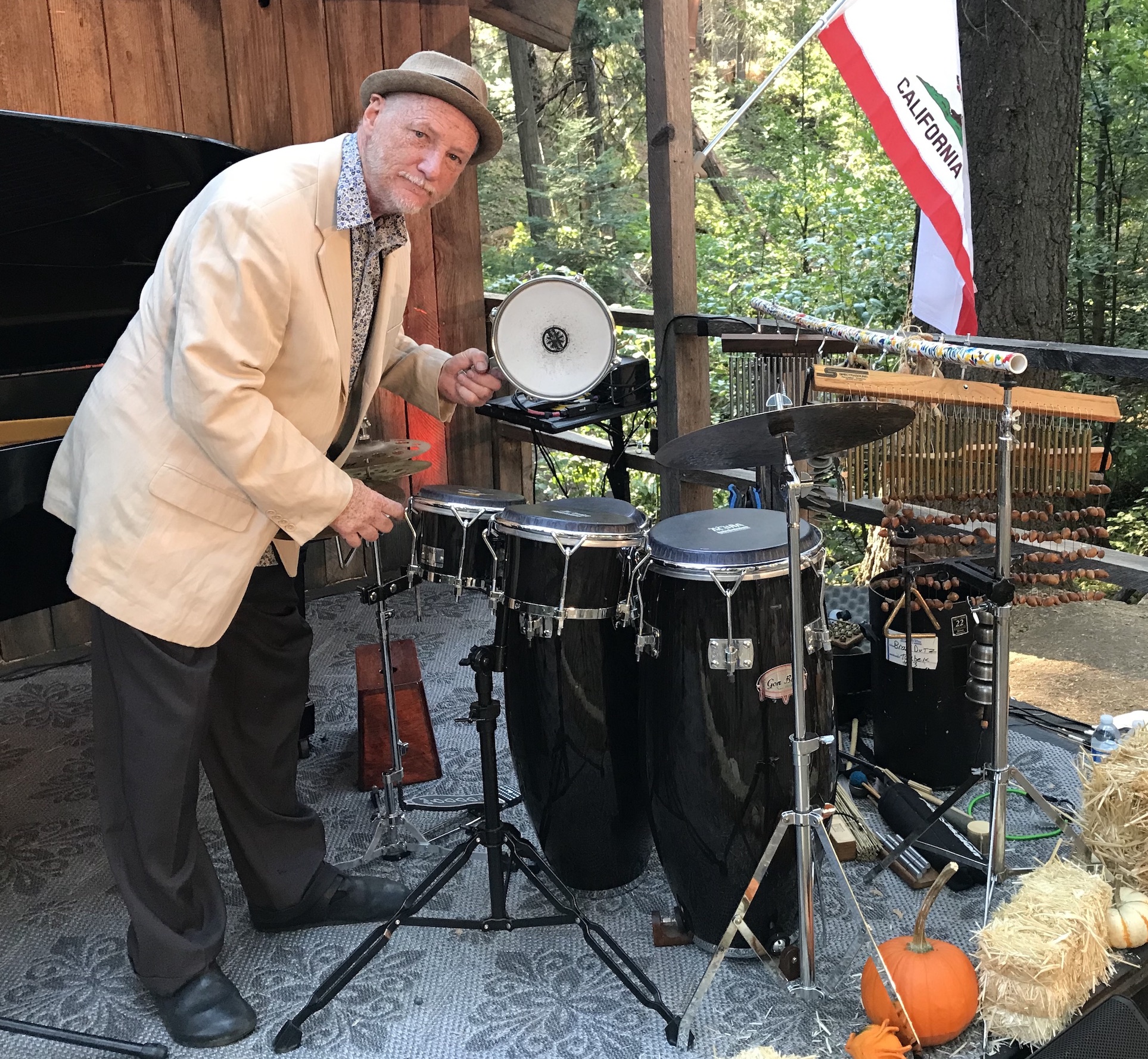 Brad Dutz is truly one of the most creative and talented percussionists in the world today.  He's recorded/released 34 albums under his own name and is known for his highly eclectic and adventurous approach.  Continually playing traditional instruments in non-traditional ways, Brad is someone who defines the term 'play'.   His approach IS playful…but very serious, meaning he's spent years perfecting his craft.  We're happy to welcome him to this, our 12th episode!  Order of play – clips of Brad's original music:  "Mix DoBop", "Vibes Shapes", "Centipede", "Oskar Organized the Organic Oil, Olives & Okra" and "Transcribing 'Trane Takes Time". 
Andy Zildjian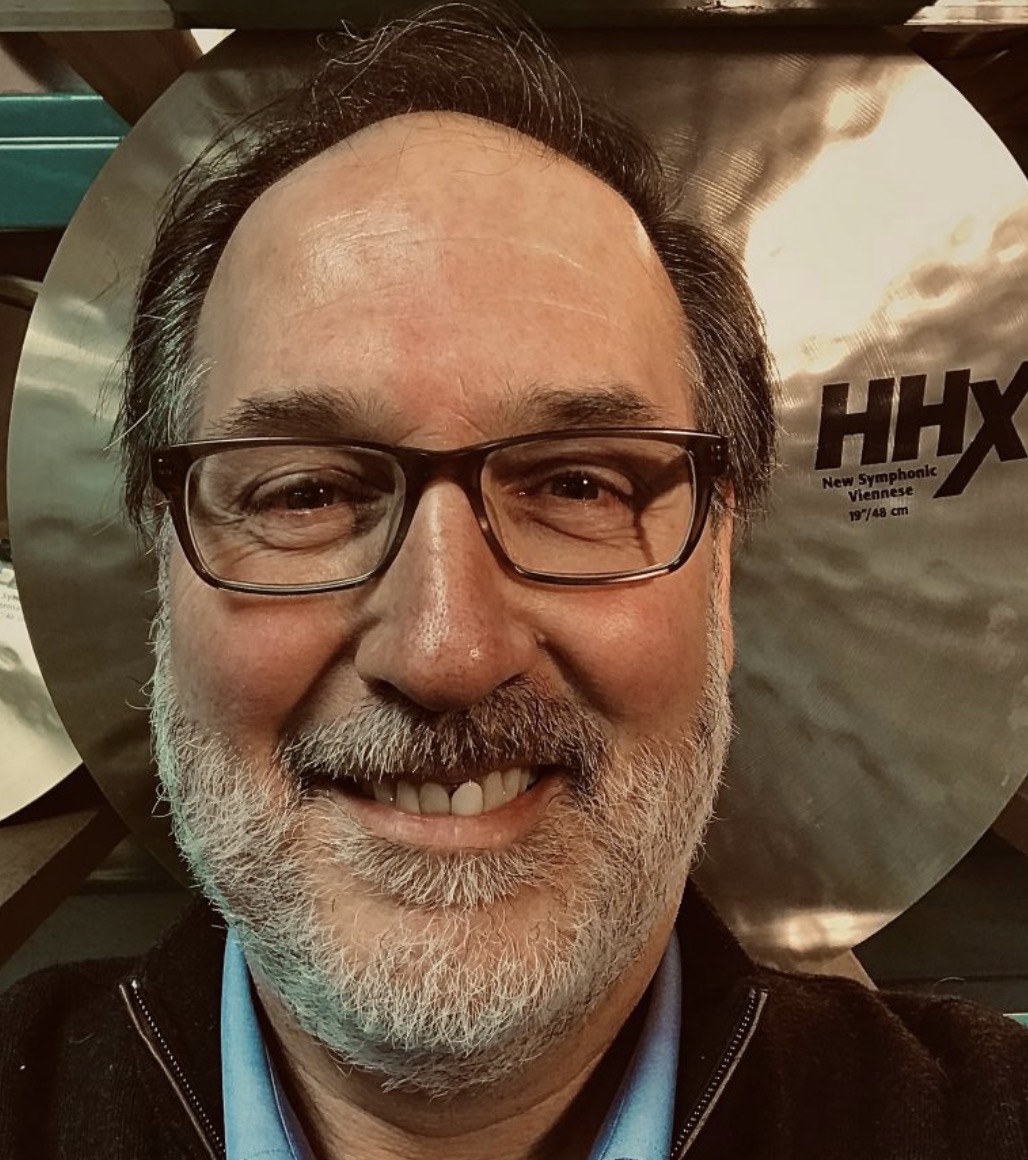 On this, our 13th episode, we're excited to feature our fearless leader, President of Sabian & Gon bops – Andy Zildjian!   In 2010, Sabian acquired Gon Bops  from the DW drum company.  Andy has quite a story to tell, having essentially been born into the music products industry.  He's experienced all facets of the industry, from working in the warehouse, to factory production, to working in retail, to traveling as a road salesman and eventually, running the whole organization. It's an industry that he absolutely loves and it shows.  With his incredible success with Sabian including his long-time employees, his warm relationship to his customers, to his very loyal internationally-acclaimed artist roster, Andy makes everyone feel like part of the 'family'…the Sabian & Gon Bops family.  And if you've met him, you know he's having a great time doing it.
Roberto Quintero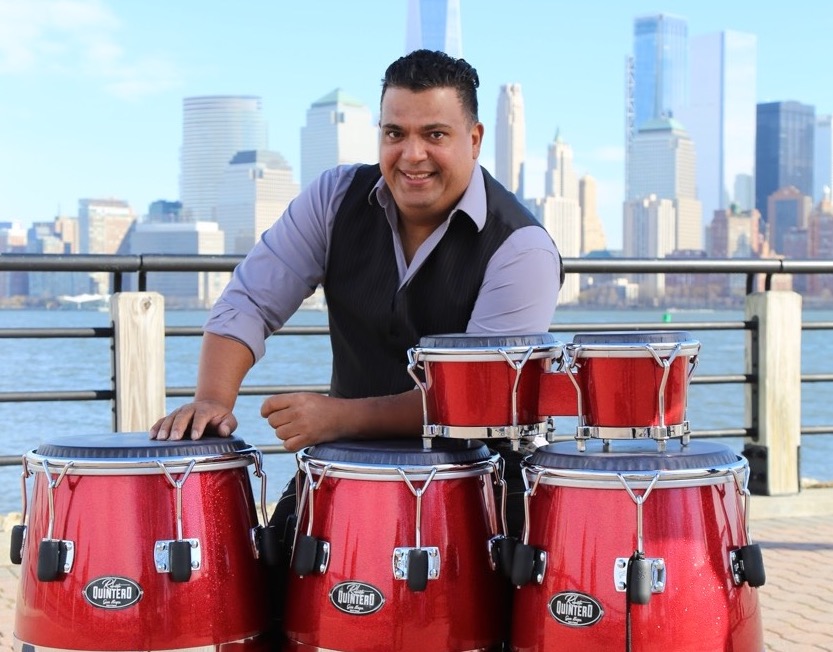 Our 14th episode features conga virtuoso, Gon Bops' Signature artist Roberto Quintero.   Originally from Venezuela, Roberto comes from a distinguished family of musicians and has made a respected name for himself, playing with many greats including Oscar de Leon, Celia Cruz, Eddie Palmeri and Marc Anthony, to name just a few.  Roberto has multiple releases, including the Grammy-nominated "Quintero Salsa Project" with his cousin, Luisito Quintero.  Enjoy this great conversation including some tracks from his solo album, "Transmission". 
Bernie Dresel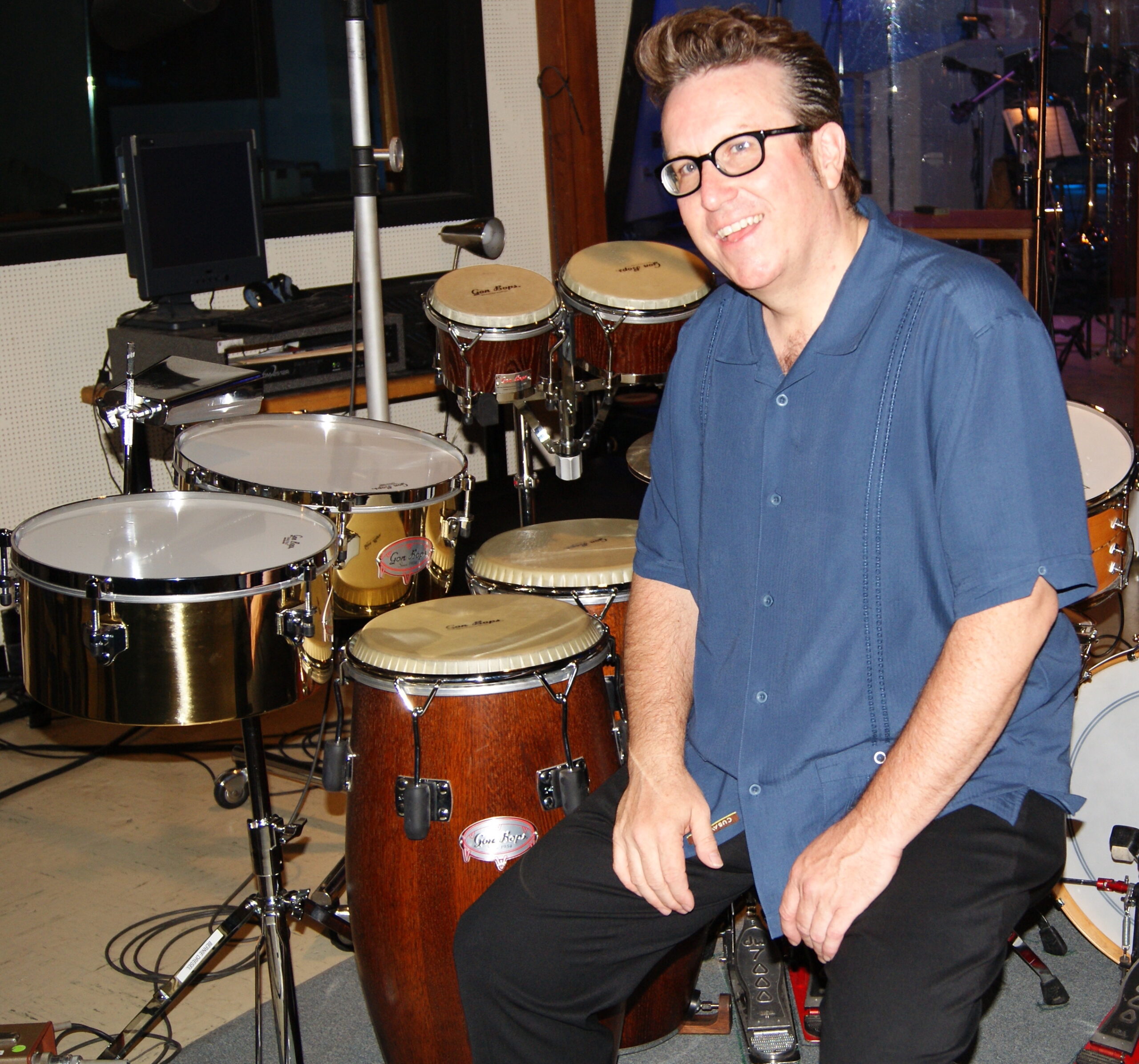 Our 15th episode features the great Bernie Dresel! One of LA's busiest session and live drummers, Bernie is a multiple recipient of Modern Drummer and Drum magazine's 'Best Big Band Drummer' award and is influential to thousands of drummers around the world. His 15 years as the drummer for the Brian Setzer Orchestra inspired a wave of other swing band drummers and his band, The BBB Featuring Bernie Dresel is one of LA's most exciting large jazz ensembles, releasing 3 albums. In this interview, we'll be featuring songs from Bern Bern Bern and The Pugilist, including, in this order of play, "Zuit Soot", "Bern Bern Bern", "The Pugilist", "Lulu's Back In Town" and "Suite B". Bernie is also one of TV & Film industry's most in-demand session percussionists, playing on top film and TV soundtracks, using various Gon Bops instruments on his sessions. More info can be found on his website – berniedresel.com.