Mario "Machito Jr." Grillo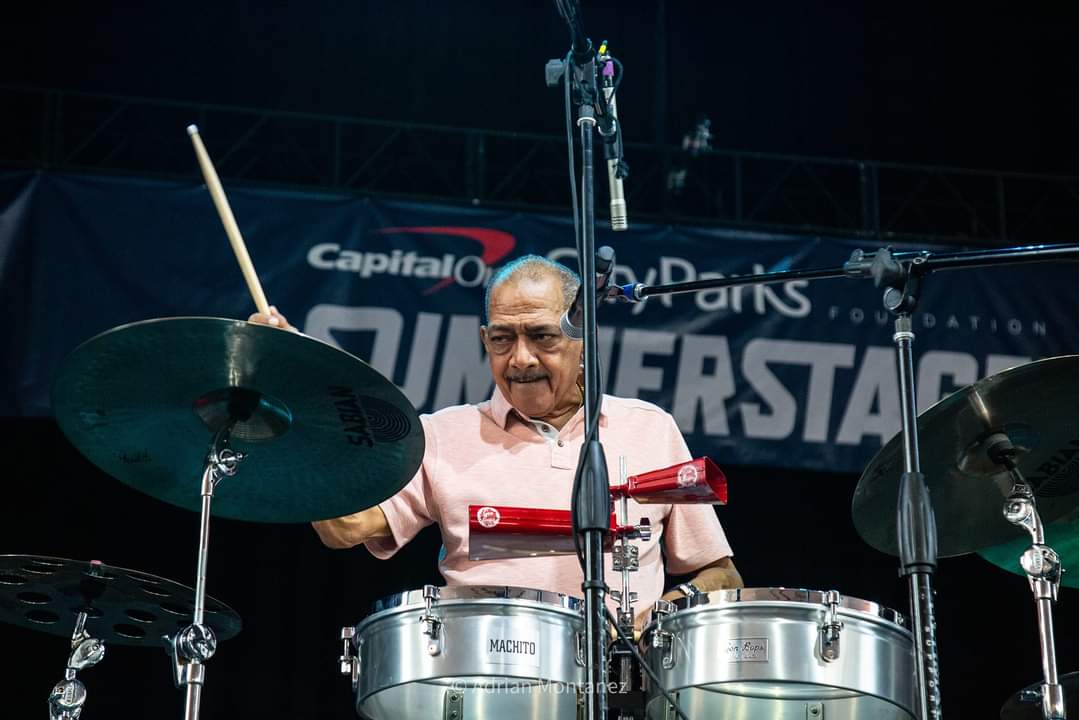 Back in the Forties, Fifties and Sixties, American urban culture in big cities spiked with the introduction of Latin-jazz big bands. When reminiscing about the "age of Mambo" and the Palladium Ballroom, a few names especially come to mind, Tito Puente, Tito Rodriguez, and Machito. The trilogy was constantly engaged in friendly competition for stature and fan base. Machito, the famed Cuban bandleader/maraca player, caused a mini-revolution in music and dance. It would be a long shot but intriguing to suggest that, since Machito was among the first to encourage jazz-style improvisation, he prepared his musicians and fans for the advent of bebop. Certainly, his penchant for electric performances was designed to get everyone dancing.
Gon Bops artist Mario Grillo there still is a direct link, a blood link. Mario is, in fact, the son of Machito, who was born Francisco Raul Gutierrez Grillo. As the apple never falls far from the tree, Mario has made his calling the revival of his father's legacy in the form of fresh, contemporary ensembles including The Big 3 Palladium Orchestra. The band is staffed with musicians from the original bands in addition to the next generation of musicians from the Puente and Rodriguez families-who brought to the new band their fathers' original music charts. Mario Grillo ably leads all. Since the nineties he has toured the world, revisiting some of the spots where Machito's orchestra reigned.
Mario Grillo is old enough to have caught the tail end of the mambo craze, and to have played with his father, yet young enough to absorb the trends that have turned the music industry inside out. A purist at heart, he is nevertheless open to contemporary developments such as DJ and turntable artists-and the rearranging of his father's musical book. A drummer-percussionist from the New York area, he has studied with the biggest names in history: Henry Adler (who co-wrote a book with Buddy Rich), Ted Reed, Joel Rothman, and Sam Ulano. Mario is a performer and also a respected clinician.  He is a firm leader and, in his father's tradition, insists on a band that looks as elegant as it sounds.
---