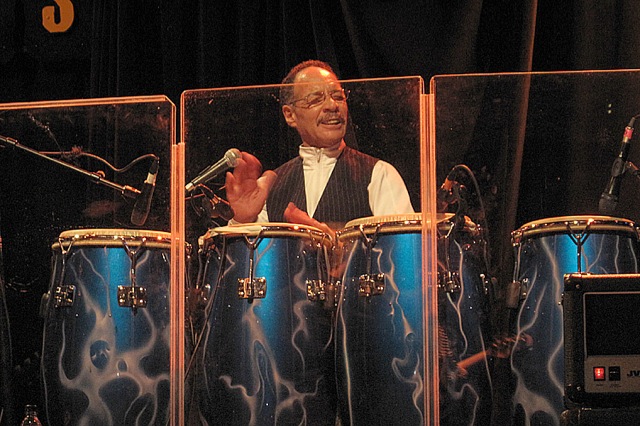 Mike Carabello's grandparents were among the earliest Puerto Ricans to settle in San Francisco's Mission District. He grew up hearing lots of music and drumming in their home.

As a teenager, he played baseball and hung out with drummers at San Francisco's Aquatic Park. He was especially inspired by the conga playing of Puerto Rican percussionist Willie Bobo, who came to San Francisco in the 1950s to play in Cal Tjader's Latin jazz combo, recording an album of his own titled Spanish Grease.

When Carabello became the conga player for Santana, he delved deeper into his Puerto Rican musical heritage, bringing records for the band to hear, including Tito Puente's Oye Como Va. Santana's success brought attention to Carabello's drumming skills and he recorded with a number of other pop groups, including the Rolling Stones.

In 1998, Carabello was inducted into the Rock and Roll Hall of Fame as a member of Latin rock group Santana. "Innovator" is a label that is commonly misused in musician's biographies. However in this case, if Michael Carabello hadn't convinced his shy high school friend, Carlos Santana, to merge his rhythm guitar playing with conga drums; to lend his name to the band because it sounded so cool; to bring in timbale player Jose "Chepito" Areas; and if he hadn't persuaded the Santana band to look beyond the blues — the Santana sound as we know it, internationally recognized for its percussion and guitar work, might not exist. 

Michael set the standard for all conga players in rock and roll, World Beat and dance music. He set the benchmark that is still firmly in place today.
---