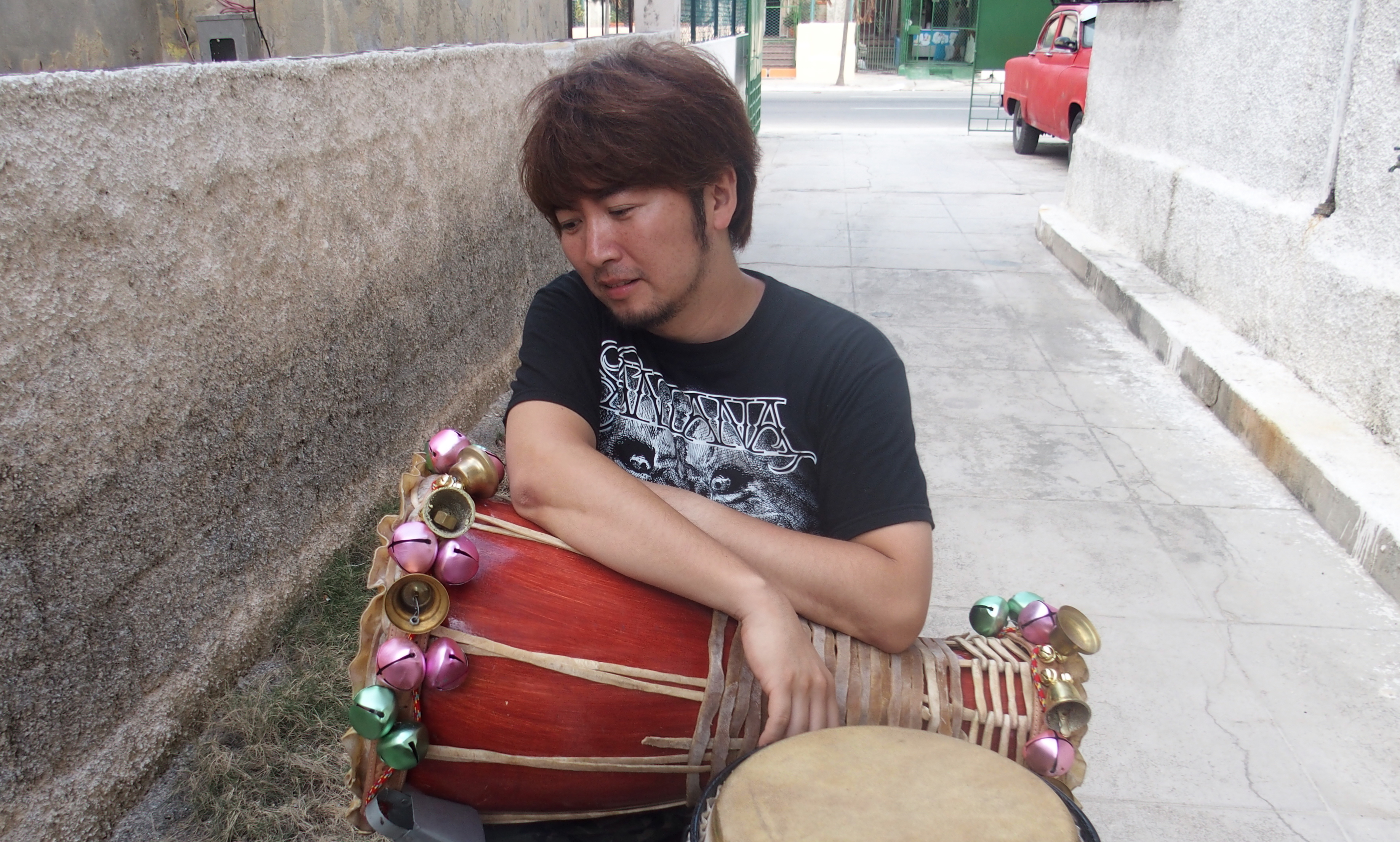 Takashi Nakazato, born in Asakusa, Tokyo is a multi-percussionist specializing in various musical genres.
He has performed with numerous well-known artists throughout his career, as well as performing with "The Lion King, The Musical" for five years.  Nakazato has toured most of Europe and Asia with the Jaribu Afrobeat Orchestra, Jazztronik, Fried Pride(Tokyo Jazz Festival etc) Kyoto Jazz Massive(North Sea Jazz Festival,Tokyo Crossover Jazz Festival etc) and toured China with the Online Game Orchestra (Ro Legend.2016)
Takashi has also toured Japan with famed pianist, Yukie Nishimura and toured Mala In Cuba.  He was the only Japanese percussionist to be hired for the gig.  Takashi studied for a long while in Cuban, learning Cuban folklore and Bata under the wing of greats like Adonis Panter Calderon, Barbaro Yordany Crespo Richard(Osain Del Monte) and Angel Boraño.  He studied the Conga drum under Tomas "El Panga" Ramos, Edger Martinez and Joaquin Pozo. His timbal mentor was Juan Carlos Rojas.  He made santo, Obatala, while in Cuba.
Nakazato has his own fusion band, Piecework, and is also a member of 10 piece percussion group, Orquesta Nadge! Nadge! and Ayumigos(Japanese and Cuban members of Latin Jazz).  Nakazato released his first album "Clandestina," which included guests Luisito Quintero, Robert Quintero, Calixto Oviedo, Karl Vanden Bossche and Olí Savill.  His percussion instruction book & DVD was published in 2014.
---