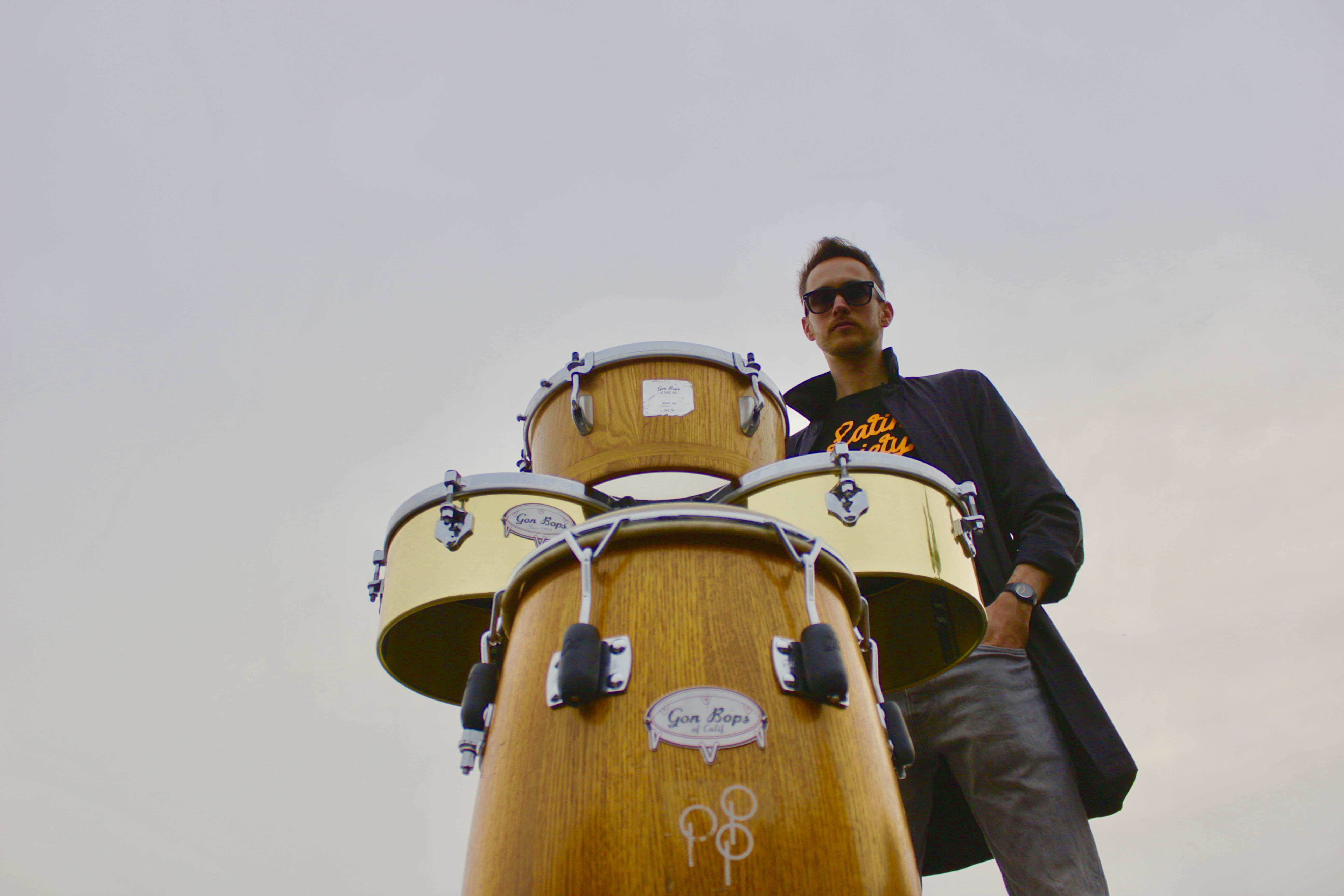 Born in Amsterdam, the Netherlands from a Chilean father and a Dutch mother, percussionist and producer Adriaan Joaquín Correa represents a new generation of percussion players in Europe. With a background in Psychology, Electronic and Latin music, he is capable of building bridges between different worlds, cultures and disciplines.
On Adriaan's 15th birthday, his father came home with a set of conga drums. The transition from piano playing and electronic beats to Latin rhythms is then made in the blink of an eye. This marks the start of his career as a percussionist.
Adriaan has studied at the conservatories of Amsterdam, Rotterdam, and Havana with some of the world's top players and educators, like Luisito Quintero, Giovanni Hidalgo, Edwin Bonilla, Changuito, Pepe Espinosa, Samuel Torres, Adel González, Ray Colón, Gerardo Rosales, and Martin Verdonk.
Currently, Adriaan is taking the lead as a true innovator of Latin music. His Latin Society Foundation, a non-profit organization aiming at making Latin music accessible to a more diverse audience, has quickly become a household name in the European salsa scene.
At this moment Adriaan is working as musical director for the upcoming singer Rolf Sanchez, as well as for several other Latin artists who go on tour in Europe. This year will mark the start of his music school, the Latin Society Academy, as well as his solo project focusing on Dutch music.
---