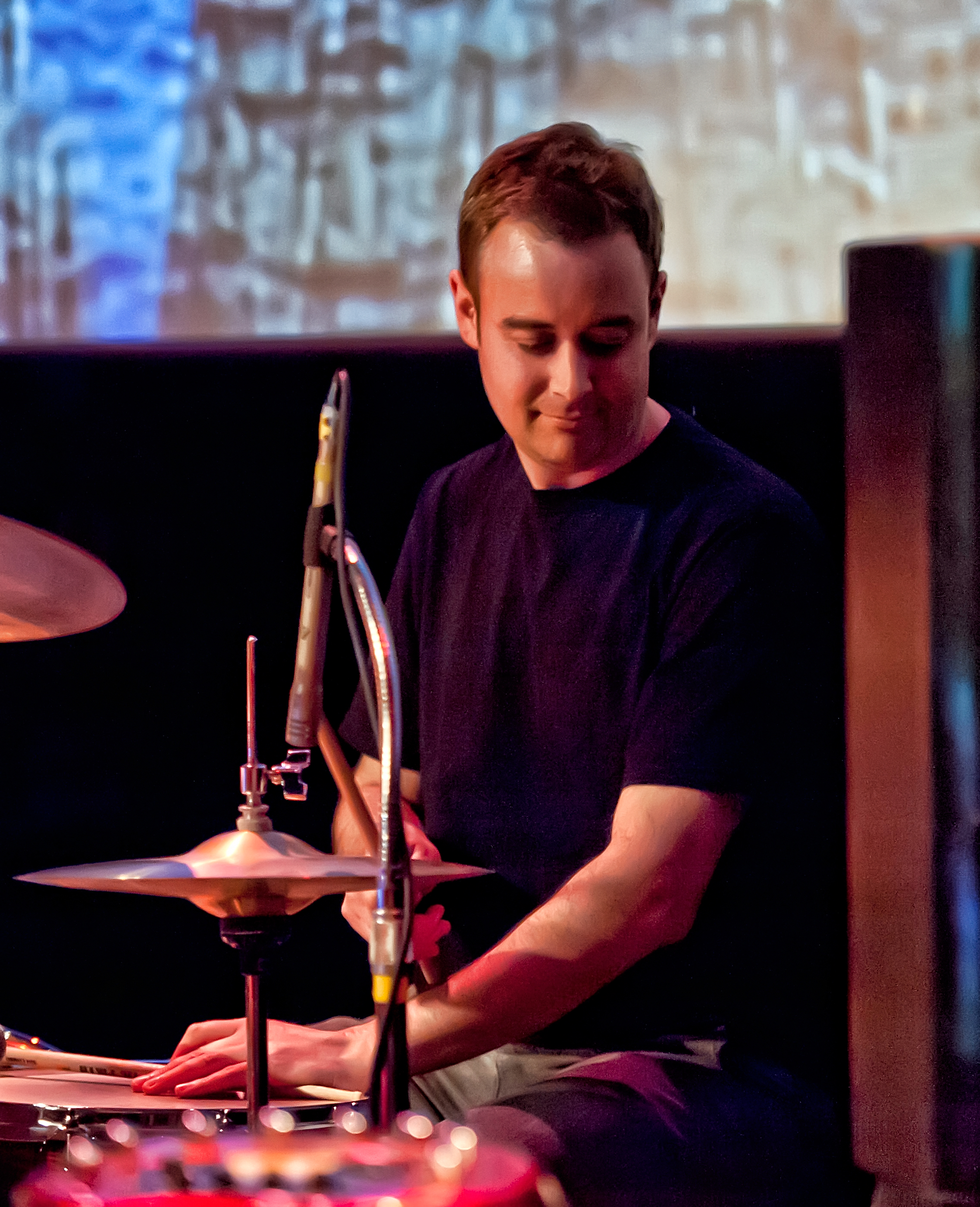 Alex Aspinall is a drummer and percussionist based in the San Francisco Bay Area. He graduated from the esteemed jazz program at Sonoma State University under the tutelage of bassist/director Mel Graves and drummer George Marsh (author of Inner Drumming). Since graduating with a BA in Music (with distinction In the Field of Jazz) in 2002, Alex has made his creative living as an in demand performer and educator.
Currently, he performs with a wide array of artists including Chris O'Connell & the SmartAlecks, Silvestre Martinez, the Ken Cook Trio, Steve Lucky & the Rhumba Bums, Jason Gillenwater, and the Doug Miller Quartet.
His interest in Afro Cuban music led him to study with Cuban percussion legend Walfredo De Los Reyes Sr. He has spent the past five years working with Walfredo on both traditional percussion and playing drumset and congas simultaneously.
Alex is now writing and arranging music for his first recording to be released under his own name. The music is a blend of American jazz and rhythms from around the world. The recording is scheduled for release in 2018.
Alex has also performed with: Tyler Blanton, Noam Lemish, Rara Tou Limen Haitian Dance Company (with Daniel Brevil), Randy Vincent, Mel Graves, Chuck Sher, Dan Wilensky, Jeffrey Halford & the Healers, Mel Martin, Edo Castro, Terrence Brewer, Mimi Fox, Kathleen Grace, and The Jazz in the Neighborhood Collective.
Alex teaches private lessons in the Bay Area and is a drum instructor at Lick Wilmerding High School in San Francisco.
---