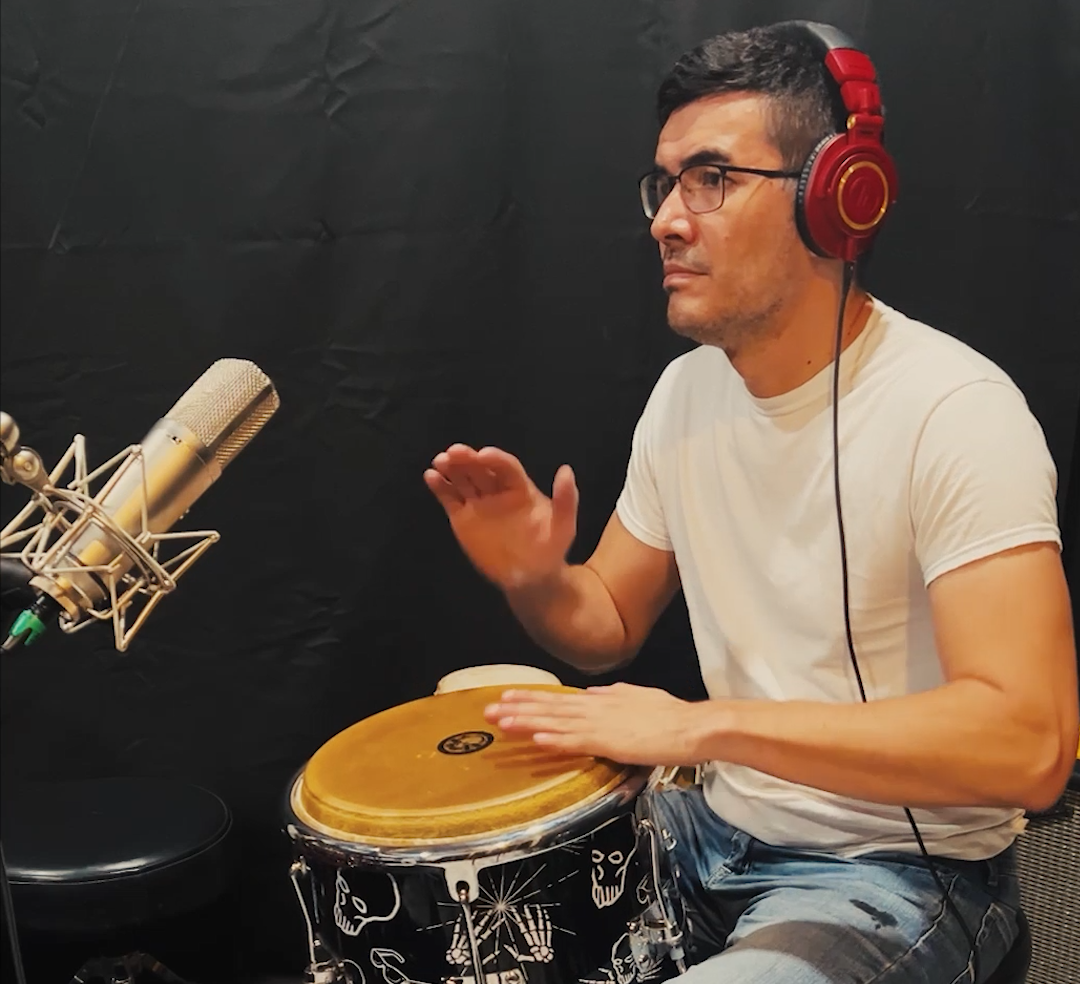 Drummer and percussionist Alex Florez was born and raised in Maracaibo Venezuela, who started his artistic and musical path since he was a child acting on a few plays on the elementary school, and later on participating on National Music Festivals in high school. There was an important influence of the folkloric music of the region called "Gaita de Furro" which is attached to the people just by identity, when he also participated as a Tamborero on High School Festivals and won on a few opportunities. By the age of 12, he started formal percussion studies with renowned local and national musicians such as Robert Vilera, encompassing different instruments like timbales, congas, bongos, Dominican Tambora, Dominican Güira, Güiro, Surdos, Atabaque, Cajón, Drums, and folkloric music from other regions of the country. By the age of 16 he was already playing on the professional musical city environment. He climbed fast between the musical guild and started to play with famous bands such as Tecupae to name a few, who was nominated to the Grammy Award three times (2 times on 2010, one in 2013), and touring all over the country. He started to teach drums and percussion for different academies around the city, until he becomes Chief of the Percussion Department of some of them, including World Music Academy which was certified and sponsored by Yamaha Music International. He also assisted as a listener to the Simón Bolívar Conservatory (Caracas, Venezuela), he started to study Tambor Batá, Cajón Flamenco, and deepened on the Venezuelan folklore.
With 22 years of experience on the musical environment, he had the opportunity to work and tour outside the country, working on different gigs and plays.
He also has been involved in productions and musical events such as Luis Miguel, Backstreet Boys, Shakira, Ricardo Arjona, Franco de Vita, Guaco, Oscar de León, Los Adolescentes Orchestra, Grupo Niche, among others; playing different roles (production, operation, stages, sound, lights, screens, backline, etc) that have enriched his knowledge inside the show-business world.
In the last few years, he is been living in Colombia, when he has been involved also in the production environment; he has played and collaborated with different bands and orchestras; he teaches drums and percussion as an independent professor; he had the opportunity to learn more about the Colombian folklore, and participated on the recording session by the name Pregón Pa ́l Monte, production that belongs to a folkloric group Kuisitambó who was nominated for the Grammy Award on 2016.
He recently moved to the U.S. and collaborated with the Venezuelan Percussionist Robert Vilera, editing the videoclip of the song "Te Quedas?", featuring José Alberto El Canario, working on a concept called Salsafónico, where the Miami Dade College Strings Section also had an important participation. He published a couple of percussion books and lately he is been working with Leslie Lugo, an International award winning performer and accomplished Grammy recognized singer/songwriter.
---