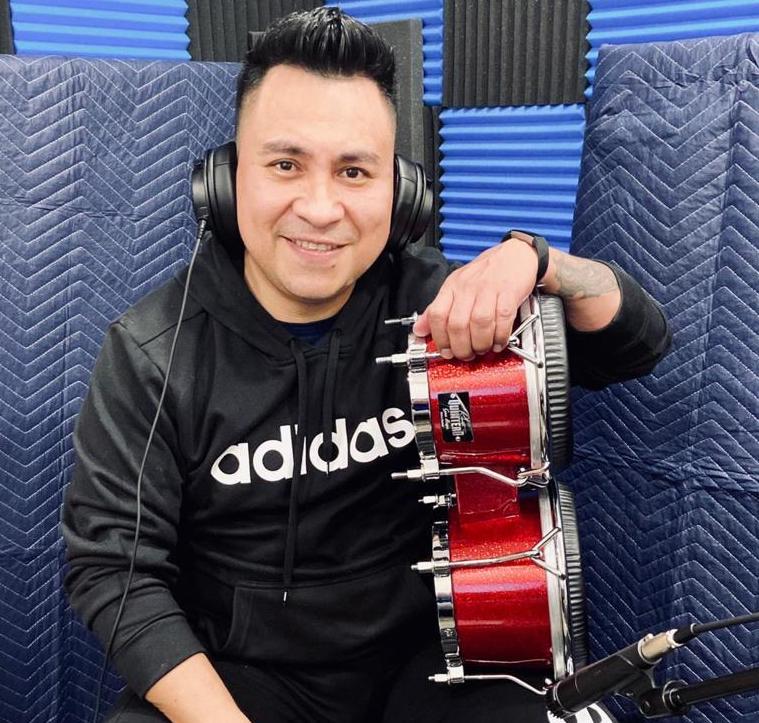 Born in Lima, Peru on June 22, 1976, Andy began playing timbales and Latin Percussion instruments at the age of 12. In high school he was the first drummer to play in a National Competition. After finishing high school he began playing with local salsa bands in Lima.
In 1999 Andy moved to Washington, DC and increased his knowledge of Latin Percussion instruments. He plunged into the music scene by playing in various top local bands in the Washington, DC area. He took great advice from many percussion artists such as Karl Perazzo, Paoli Mejias, Pablo Chino Nunez, Luisito Quintero, Chago Martinez, Jorge Gonzales, Pedrito Martinez, Jhair Salas and close friend Tito de Gracia. Andy is the most sought after percussionist in the Washington, DC area as his passion for music flows through his blood. Timbales are Andy's specialty, but he also plays numerous percussion instruments such as drums, congas, bongos, batas, cajon and minor percussion.
Andy has accompanied legendary Salsa artists such as Frankie Vasquez, Yolanda Rivera, Luigui Texidor, Hector Tricoche, Cano Estremera, Frankie Morales, Tito Puente, Jr., Domingo Quinones, Charlie Cruz, Jerry Rivera, Anthony Cruz, David Pabon, Ismael Rivera, Jr., Renzo Padilla and Marlow Rosado. Andy was also invited to play on stage with El Gran Combo, Gilberto Santa Rosa, Spanish Harlem Orquesta, Oscar d'Leon, Los Hermanos Moreno (NY), Raulin Rosendo and Larry Harlow Orquesta.
At the present time Andy is an independent musician. His talent and passion for music is well recognized and he is in high demand in the DC, MD and VA area. He is currently performing with Orquesta N'Fuzion.
Andy is a magnificent percussionist and continues to expand his experience and knowledge in the music world. Andy's passion is to continue increasing his familiarity as a percussionist and looks forward to having the opportunity to enhance, broaden and share his craft doing what he loves doing best… playing music!
---