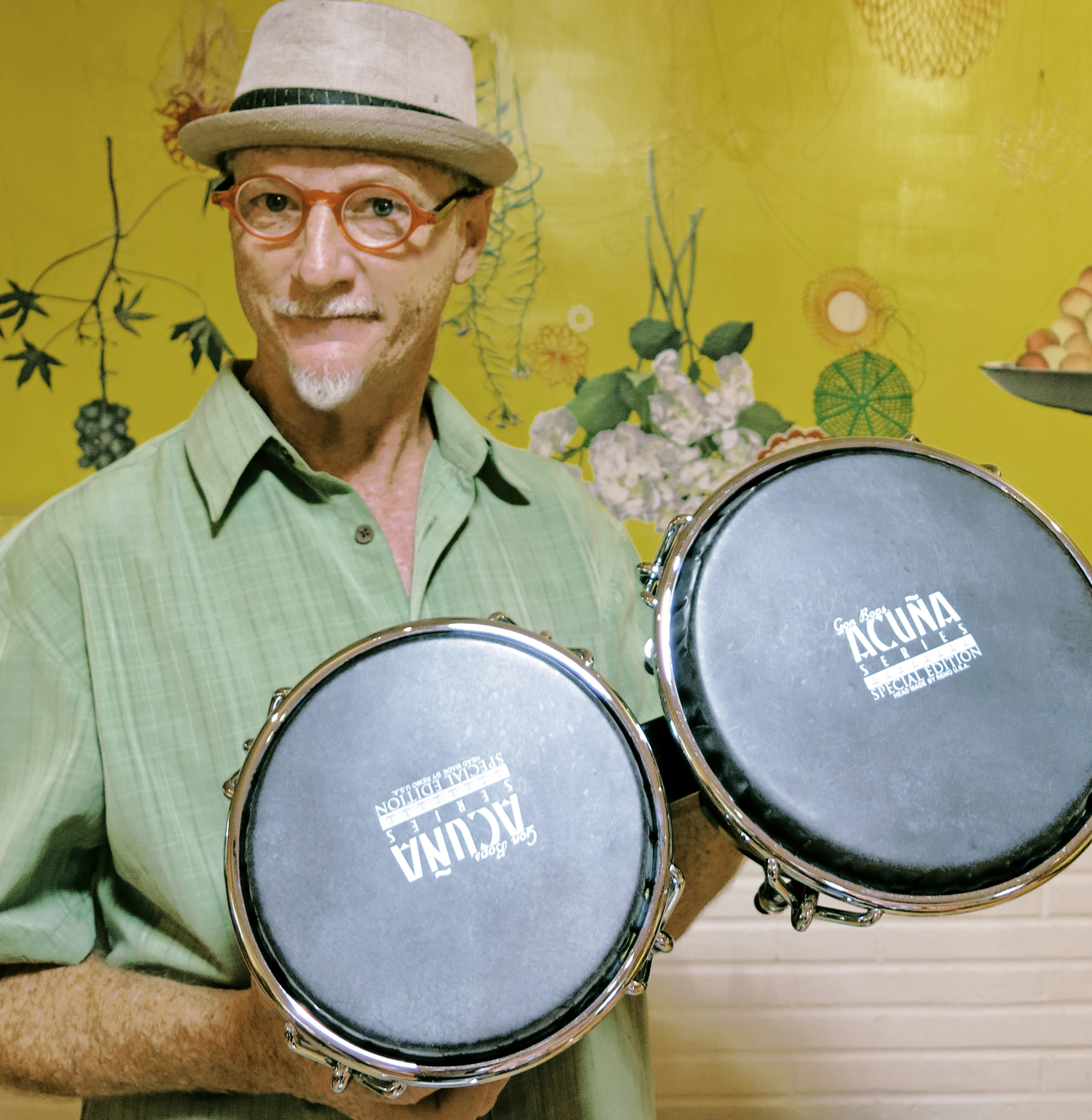 While recording CDs for artists like Kiss, Willie Nelson, Michael Wolff, Tribal Tech, David Benoit, Rick Braun, Vinny Golia, Alanis Morrisette, LeAnn Rimes, Mitch Forman, Kim Richmond, Rickie Lee Jones, Hands'Onsemble and even actors Jeff Bridges and Ronny Cox, Brad Dutz tries to bring the strangest percussion instruments he has to the session to create a unique sound. He can be heard on TV shows King Of The Hill, Family Guy, American Dad, Enterprise and Firefly. Some of the movies that Brad has played on include Last Vegas, Battleship, Bourne Legacy, Cowboys And Aliens, Prince Of Egypt, Syriana, Hildago, Rugrats Go Wild, Star Trek 5, Ocean's Eleven, Anchorman, Hollywood Homicide, Transformers 1 And 2, Rush Hour 3, Run Down, I Spy and Imax Films' Mysteries Of Egypt, Mt. Kilamanjaro, The Amazon and Island Of Sharks.
As a member of BMI since 1985, Dutz has produced over thirty CDs as a leader and composed the entire body of music on more than twenty of those releases. He is the owner of the publishing company Leaky Spleen music. The ensembles he has written for cover a wide range of instrumental combinations. In 1990, Dutz started his composition studies of multiple scores mainly of 20th century music and privately with composers Terry Plumeri, Ron Jones, Russell Steinberg. In addition to CD projects, he has composed for dance companies and theatre as well as television, movies including a few silent films. The main focus of his composition over the last twenty years however, has been his numerous CD releases. Everything from solo pieces to nonets are featured on his compact discs. Last year saw the fourth release- '"Peripheral Hearing"' of his latest quartet project. This unit has the unique instrumental combination of mallet percussion, oboe, cello and bass clarinet. Other recent ensembles include The Other Three (a trio with Kim Richmond and John Fumo), Obliteration 4tet (found objects for percussionists), Polarity Taskmasters (keyboards, voice, Theremin, percussion) and the duet CD with reedman Vinny Golia. In 2002 his Obliteration quartet was the subject of a documentary film.
As an educator, Brad has taught hand percussion at Cal State Long Beach since 1997. He has conducted hundreds of clinics at colleges and high schools on a variety of topics (including studio work, composing for percussion, producing his own CD of world percussion and freelancing in the music industry) He has also conducted master classes, lectures at many schools including University of KY Cal Arts, Saddleback College, Chapman College, NIU, WINONA State in MN. Cal state LA, Indiana University, UNT, WEBER College, USC, UCLA, EIU, Eagle Rock Community Center, Southern Methodist University, ISU, U. of I, MILLIKIN, Pierce College, University Nebraska , Southern Utah University, Brigham Young ,Utah state, University of Alaska- Fairbanks and many others. In 1995, Dutz was featured on four videotapes (now reissued on DVD) Have Fun Playing Hand Drums that taught newcomers about playing hand percussion. In addition, for four years Brad wrote a monthly column for Drum Magazine on hand percussion and he has written three books featuring his original compositions -Manipulations In Sound And Time, Music For Hand Percussion and Percussion Pieces For Duos, Trios and Quartets. There are brand new compositions since 2012 now published by Honeyrock Music. His endorsements include Innovative Percussion, Gon Bops, Remo, Yamaha, Paiste and Roland.
---