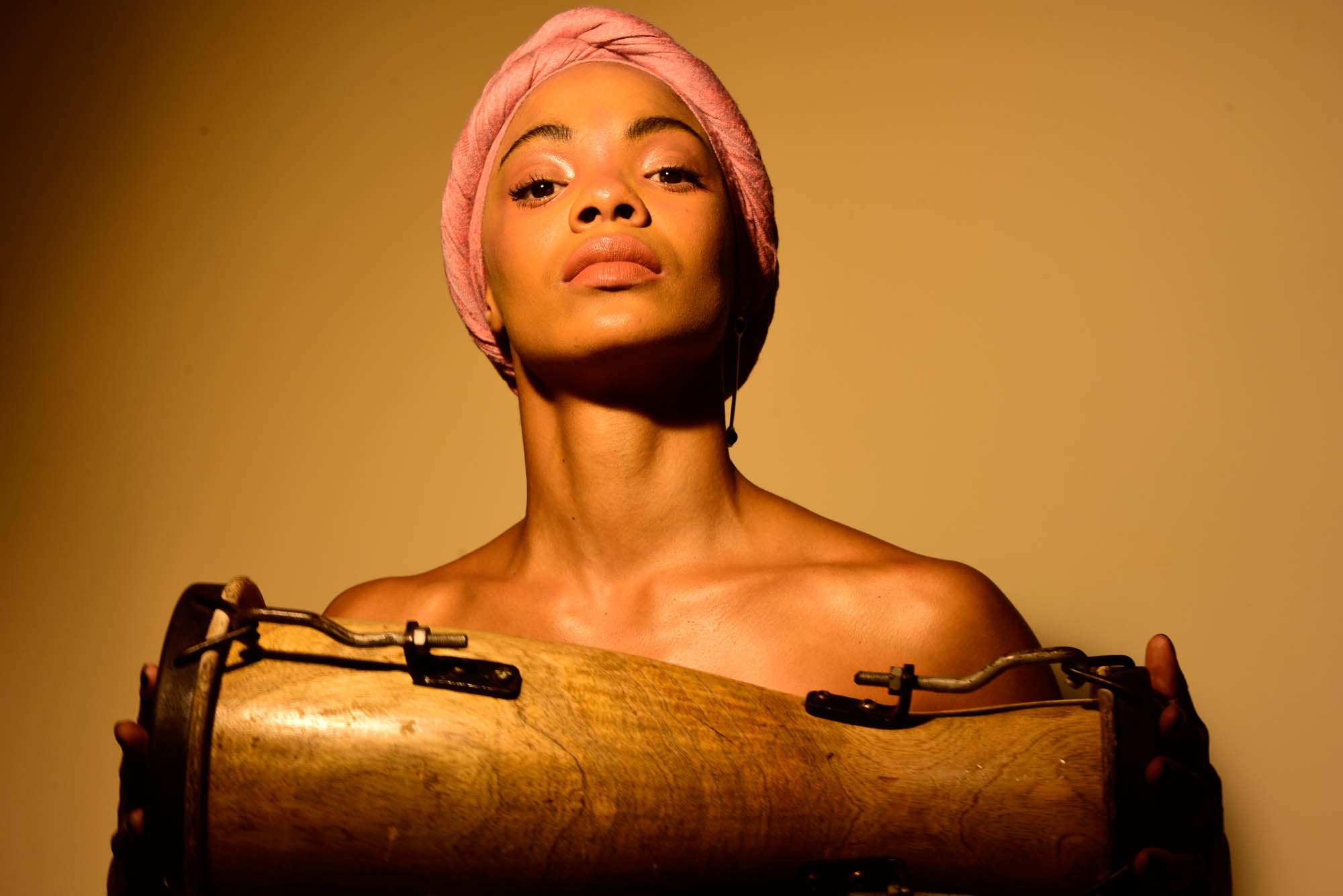 Brenda Navarrete is one of Cuba's great young talents and a rising international star. Her resume includes collaborations with Cuba's music elite, while her solo project includes television and radio broadcasts of live performances, as well as touring in Canada and the United States. Working with an array of renowned artists, including the Afro-Cuban percussion troupe, Obini Bata, Jazz musician Joaquin Betancourt, Alain Perez, Munir Hossn and as a singer with the internationally acclaimed band Interactivo, led by Roberto Carcasses, Brenda has made her mark as an accomplished singer, percussionist, composer and arranger.
From her beginnings at the Manuel Saumell Elementary School of Music at age 9, Brenda set her sights on percussion and a career in music. She graduated from Cuba's prestigious Amadeo Roldán Music Conservatory in 2009, earning accreditations as an instrumentalist, ensemble and percussion instructor. In 2010, Brenda Navarrete won a national competition during Cuba's prestigious Fiesta del Tambor, wining first prize in the category of Bata drums, as well as for best interpretation by a female artist. Her percussion skills first earned her an artist endorsement from Canadian company Sabian and, in March 2016, she was endorsed by Gon Bops, one of the oldest and most respected manufacturers of Latin percussion instruments in the world.
Brenda Navarrete has played on the recordings of many notable Cuban artists, most recently guesting on Batá and vocals on Contumbao, the upcoming album from Cuban-Canadian pianist/composer Hilario Duran.
With a solid foundation of Latin Jazz and Afro‐Cuban influences, Brenda Navarrete has spread her wings into contemporary World Music. In March 2017, she signed a multi-release recording deal with Toronto-based ALMA Records and her solo debut, Mi Mundo, is set for worldwide release in January 2018. Recorded in Havana and Toronto with producer Peter Cardinali (ALMA's founder), award-winning engineer John "Beetle" Bailey and an all-star cast of Cuban instrumentalists, the stylistically-eclectic album delivers a fresh and unique interpretation of contemporary World and Jazz music, while shining light on Brenda's rare skills and musical originality.
---