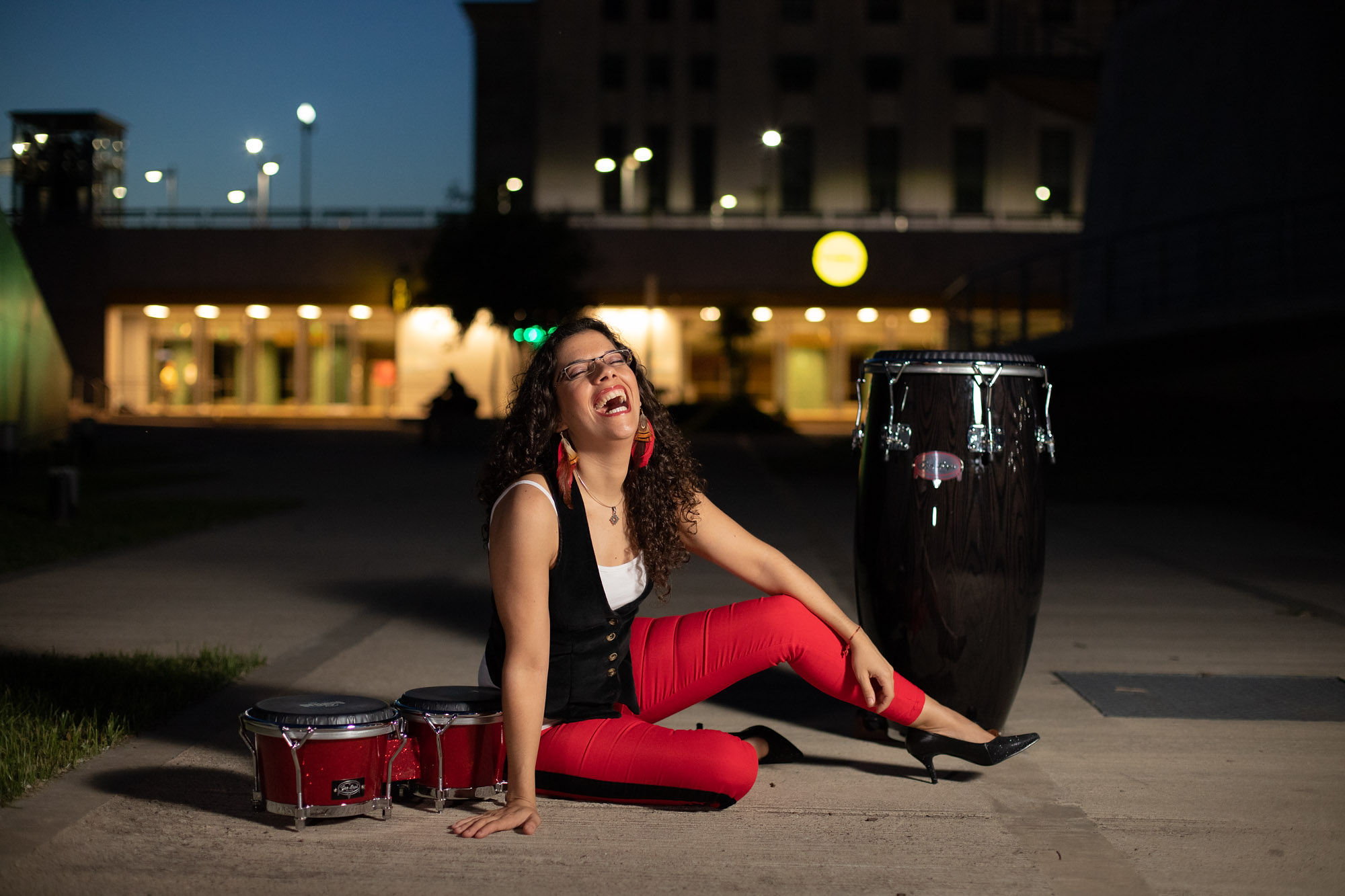 Percussionist/Singer Carolina Cohen was born November 8th, 1982 in Buenos Aires, Argentina.  She began her studies in the year 2000 and traveled to Cuba, Peru and New York to improve herself. Throughout her career, she has accompanied great artists such as Mayito Rivera, Eva Ayllón, Luis Salinas, Nahuel Peennisi, Bomba de Tiempo and artists of prestige at the Teatro Colón in the city of Buenos Aires.
Cohen has participated in international festivals of great relevance; Jazz Festival in Peru and Uruguay, International Festival of Cajón in Peru, International Festivals of Percussion in Argentina and the Great National Festival of Folklore of Cosquín.
Carolina is often invited to give master classes, workshops and percussion clinics in universities, colleges and schools in countries like Colombia, Peru, Chile, Uruguay and the United States.  In 2016, she was invited to appear in a video on CongaHead, a popular YouTube with over 100,000 subscribers.
She currently leads her group "Caro Cohen Cuarteto", created in 2017. In the short period of existence, this group was already the opening act of Grupo Pedrito Martinez in Trastienda Club and accompanied Maestro Tito Manrique from Peru.  Highly requested in recording sessions, she has recorded with many different artists.  Carolina is a member of the "De Tal Palo group of Latin American Music" for eleven years with two albums released, Música Latinoamericana and La Luna Está Roja.
---