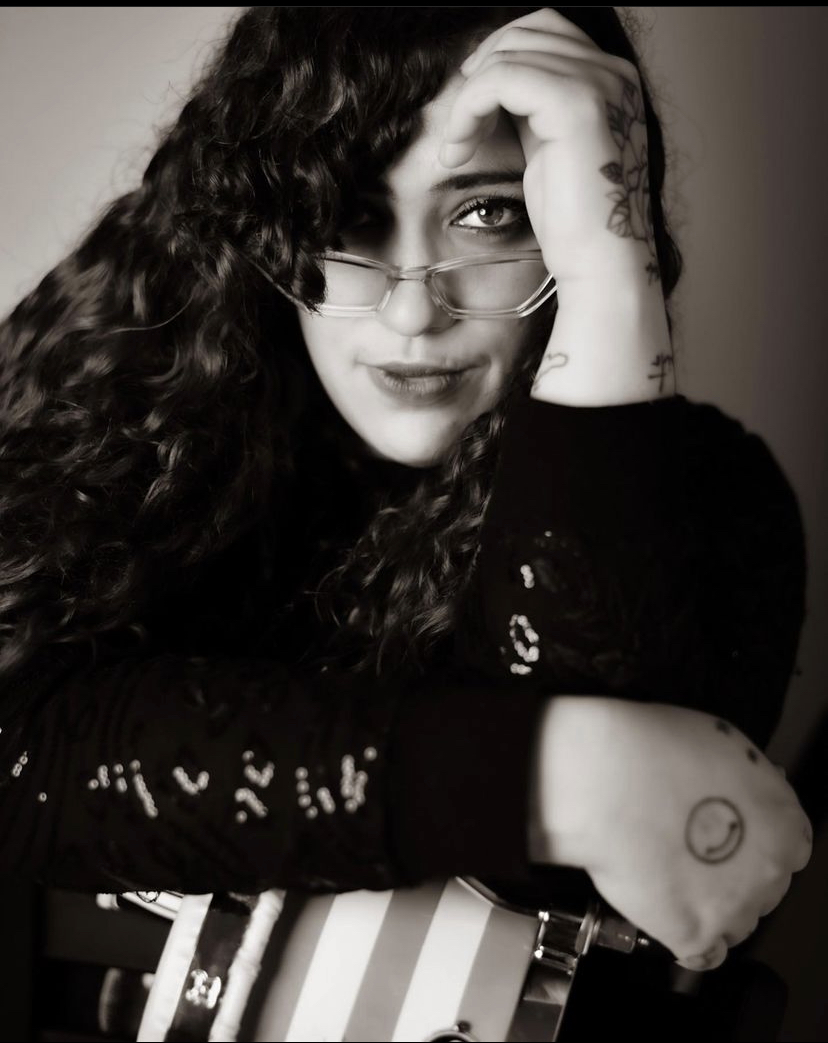 Dalí Marie is an artist from Ciales, Puerto Rico, graduated in Spanish Education & Literature from the University of Puerto Rico, Río Piedras Campus. She took percussion classes with renowned percussionist as: Luis Vélez, Javier Oquendo, Manolito Rodríguez, Tommy Lee Ramos, Jeren L. Guzmán, among other great percussionist. Since she was 12 years old, she has been a professional dancer, entertainer and musician in Guamanique, a folkloric company with which she has performed in different stages around the world such as: Spain, Ecuador, France, Switzerland, Italy and Canada.
She has worked with artists such as: Orquesta Nacional Mapeyé, Paoli Mejías, Josy Latorre & Ritmos de Mujer, Maribel Delgado y su proyecto Patria Mía, Las Arquetipas, Lila Espiral, Michael Stuart, Prodigio Claudio, Victoria Sanabria, Awilda Sterling, Cucco Peña, Víctor Manuelle , Giselle Solís, Fabiola Méndez, Son Divas, Ileana Cabra (Ile), Daniel Díaz, Brenda Hopkins, Pj Sin Suela, Zacchae'us Paul Band (We The Hang), Baba Gris, Fernando Madera, The Puerto Rico Symphony Orchestra, Versos de Mujer, among other great artists.
On the other hand, she was recognized by the prestigious international competition for female percussionists, Hit Like A Girl 2019, winning second place in her percussion category. In addition, she is co-founder of the group Piquete, in which she works as a singer, percussionist and composer. You can also listen to her singing "Buche y Pluma" & "Por algo será" in Javier Fernández's most recent record production, "The Eternal Classic III: Tributo a las Reinas". Currently, you can listen to her first single as a producer, songwriter and percussionist, A ti te gusta hablar, on all digital platforms. Finally, this year she founded her salsa orchestra, "La Descarga Electrosalsa", with the renowned percussionist Jeren L. Guzmán, who is also a Gon Bops artist.
---