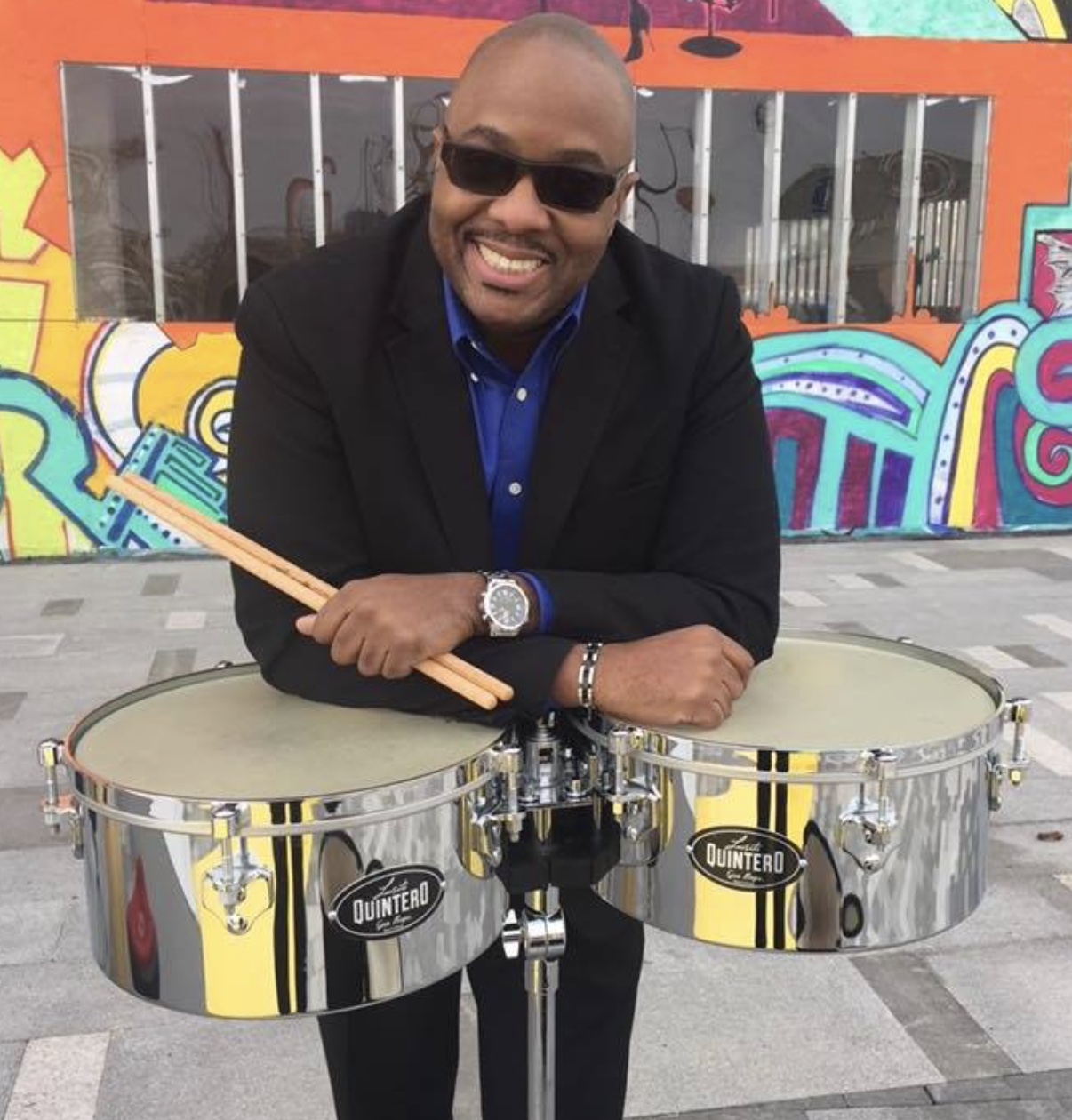 Dominique Patrick Noel was born in Paris, France with native roots from the islands of Haiti and Martinique. He comes from a line of talented musicians such as his grandfathers and his father.
Dominique is a self-taught musician who began playing the drums at the age of 7 and throughout his high school years. While living on the island of Martinique at 12 years old, he developed his skills playing Zouk and Kompa music. Dominique's introduction into the genre of Latin music took birth while he learned to play the bongos with the different bands in which his father performed.
In 1998, he became the co-founder and Musical Director of Pablo Antonio y La Firma (1998-2008). Dominique performed for Septime Weber, Artistic Director of the Washington Ballet with his choreography "Juanita y Alicia" on a tour of many U.S. cities. Over the course of his musical career, he has performed for more than 250,000 people varying in festivals, concerts, and private events throughout some of the U.S., as well as Puerto Rico and El Salvador. Dominique has also lent his musical skills to several TV and radio jingles.
Dominique currently and proudly endorses Gon Bops Percussion, Soultone Cymbals and Los Cabos drumsticks.
Dominique is currently a voting member of the National Academy of Recording Arts and Sciences (NARAS) and an associate member of the Latin Academy of Recording Arts and Sciences (LARAS) for the Grammy Pro D.C. Chapter.
In the Spring of 2022, Dominique joined the pit band for the famed and acclaimed musical "On Your Feet en Español" a story on the life of Emilio and Gloria Estefan" at The Gala Theater in Washington, DC.
---