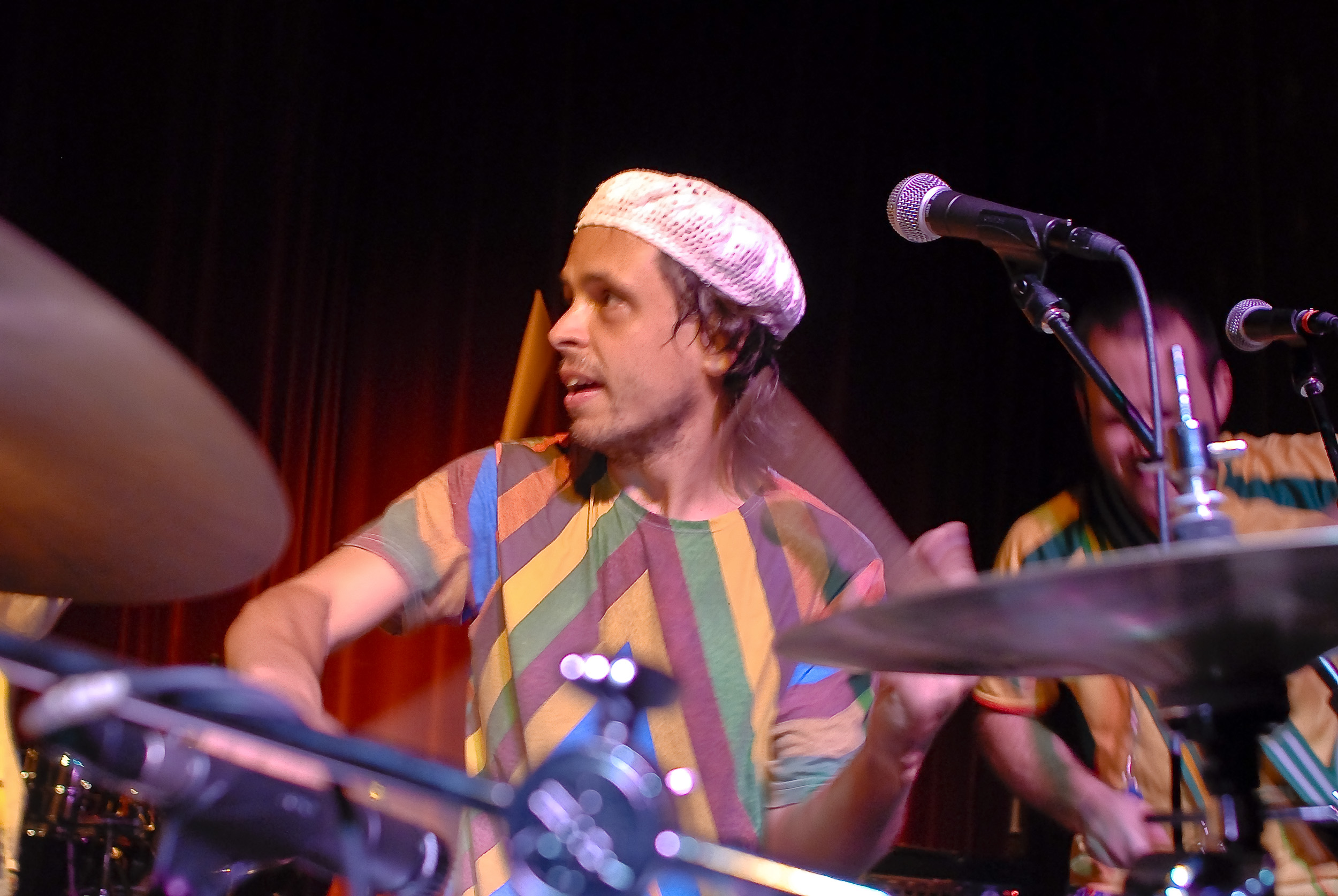 Eduardo Guedes is a drummer, percussionist, art educator and author originally from Porto Alegre, Brazil.
A Drummers Collective alumni, he has been tutored by legendary greats including Kiko Freitas, Dom Famularo, Michael Lauren, Duduka da Fonseca, Bobby Sanabria, Michael Wimberly, Dudu Tucci, Arthur Hull and most recently Joe Bergamini.
He has recorded and/or performed with bands such as M'lumbo, Nation Beat, Willie Nelson, The Klezmetics, Maracatu Nação Estrela Brilhante do Recife, Maracatu New York, Samba New York, Myla Hardie, Michael Hardie & Milton Hopkins, Chuck Rainey, Annette A. Aguilar, Catarina dos Santos, Dirk Erchinger, Grecco Buratto, Renato Borghetti, Nei Lisboa, Neto Fagundes, Tonho Crocco, Nenung, Nei Van Sória, Petracco Guedes & Sabadini, Dj Willie Graff & Darren Eboli and Douyé.
As a teaching artist he worked for organizations such as Young Audiences of New York, Brooklyn Philharmonic, Long Island University, Creative Action in Austin, TX, Theater of Hearts/Youth First in Los Angeles, CA and the Center for Arts Education in New York City. He also led percussion enrichment programs at various charter schools such as Adelphi academy, Williamsburg Collegiate, Harlem RBI and Brooklyn Prospect.
He is the author and publisher of Brazil for Drum set vol. 1 – Northeast and Caixa Brasileira, co-written with Joe Ruscitto. He's been conducting drum clinics and workshops in the United States, Canada, Brazil, Germany, Switzerland and Portugal promoting his books.
Besides his expertise as a drummer, Eduardo holds post graduate degrees in Copyright Law and Environment Law from the University of Lisbon school of Law.
He endorses Vic Firth drumsticks, Sabian cymbals, Gon Bops percussion, Evans drumheads and Pure Sound snare wires.
---