Francisco Wito Eduardo Arenas Ortiz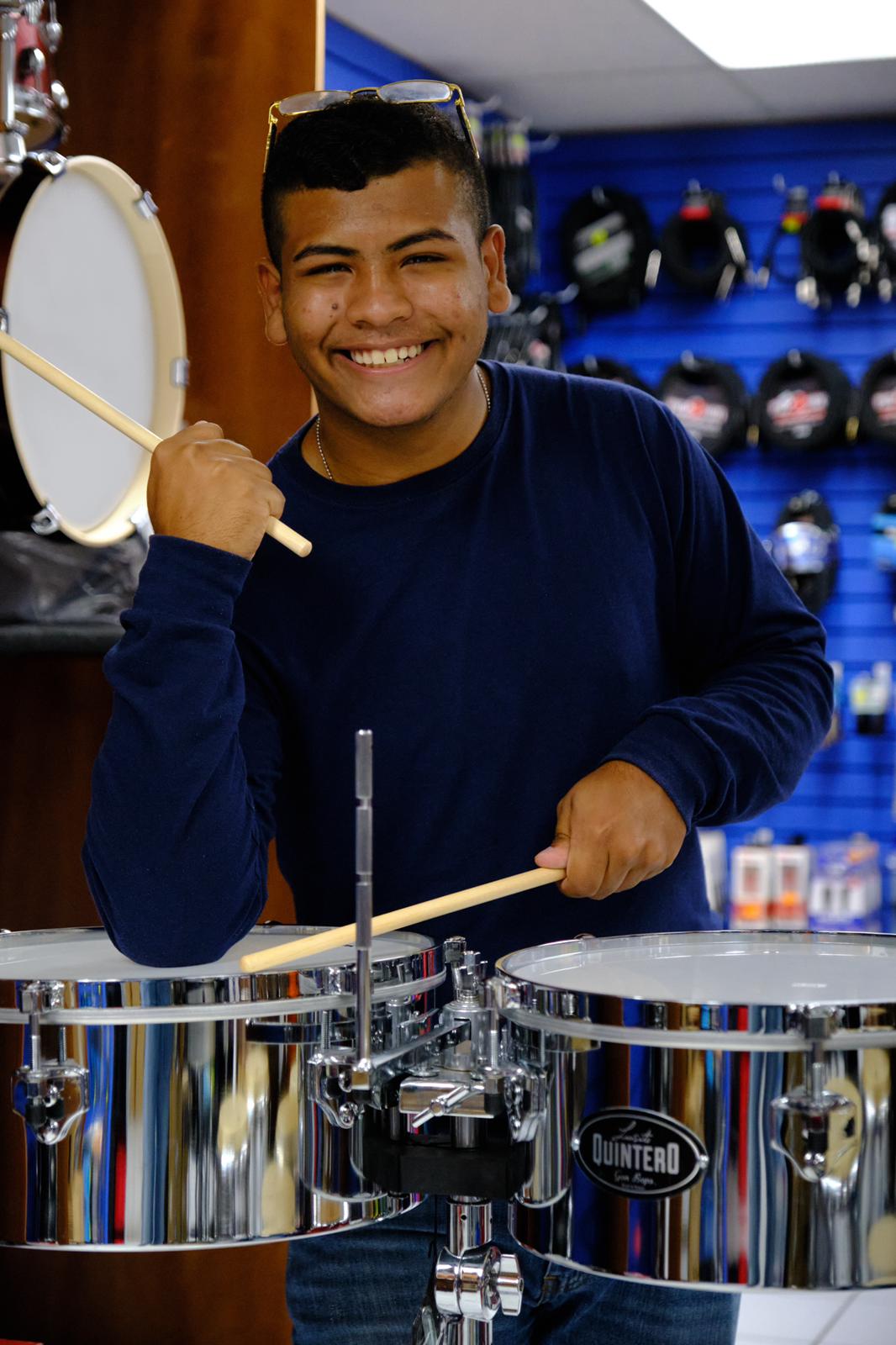 Francisco Wito Arenas was born in the Town of Ponce Puerto Rico on October 27, 2003.   His parents, Francisco L. Arenas and Lourdes M. Ortiz, knew from an early age, that their son showed a talent for music, which became his passion. He has the ability to play many percussion instruments and he also plays piano, trumpet and clarinet, since his main instrument are the timbales.  His ability to play this instrument caused him to be recognized and compared with great percussionists worldwide and he was recognized by El Joven Prodigio Del, Timbal and Leader of the salsa generation of the World.  Wito studies percussion at the Juan Morel Campos Free School of Music, where Héctor Lavoe, José Febles and Papo Lucca studied.  When he turned 12, he achieved one of his biggest dreams, which was to play with his idols, Richie Ray and Bobby Cruz.  Richie and Bobby have become his artistic godparents. Since then, Wito has infected thousands of enthusiasts with his rhythm on stages almost all over the country, as well as in Latin America and the world. Despite his young age, Wito Arenas has well-defined goals, not necessarily in the salsa genre because he wants to study at Berklee College of Music in Boston, where he also won a scholarship and intends to train in classical music.
He has won several awards such as the Ponce Music Award and the Timbaleros Competition held in 2012 in Ponce Puerto Rico.
Wito has shared the stage with the greatest artists of salsa in the world such as El Gran Combo, Sonora Poncena, Richie Ray Bobby Cruz, Corporacion Latina and many more.  He is currently the timpanist/percussionist for the La Perla Ensemble, The Esencia Group and Robert Burgos and also the Zazon Download. In addition, he is an arranger and his goal is to be a musical composer for films, and his role model is the teacher John Williams, for whom he has great admiration.
Wito Arenas is a young man with an innate talent that he himself defined as a "Dom" and with his discipline and perseverance and with the help of God, he will achieve all his goals.
---