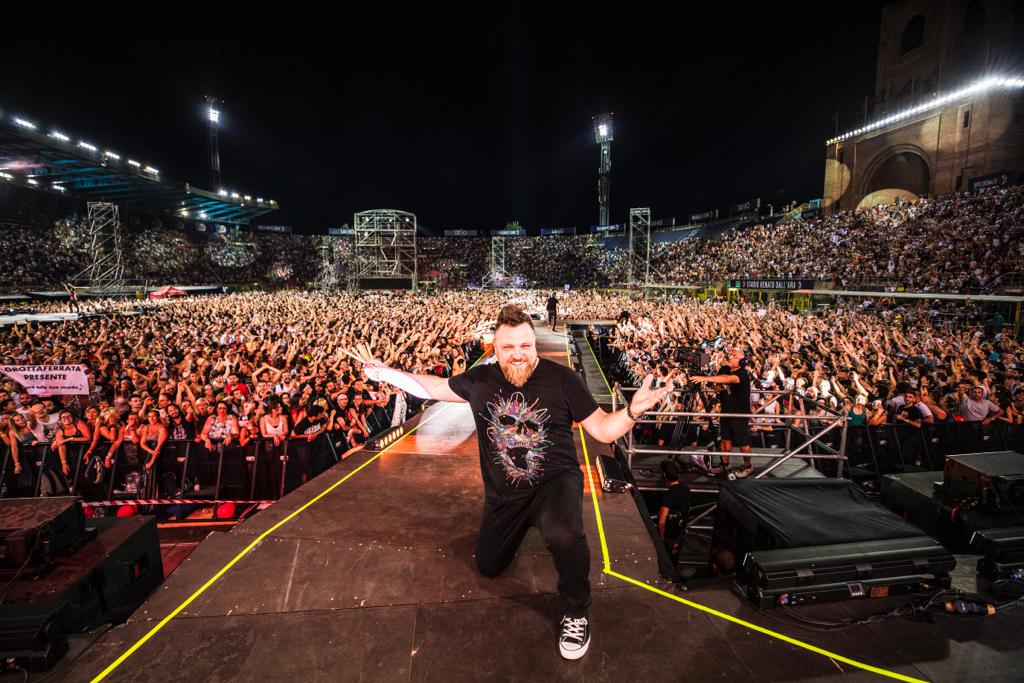 Ivano Zanotti had a noticeably precocious drum groove, since the early age of 8. In his teens, he studied with Maestro Mauro Gherardi, learning drum secrets and modern techniques, all while studying at the Bologna Music Conservatory G.B. Martini, where he earned his degree in Classical Percussion.
After an intense and widespread background with some of Bologna's finest underground bands including Gli Atroci, Splatterpink, S.I.P. Tonic, Zois and ART, Ivano toured the States in 2006 with Manolo Badrena of Weather Report, in 2008 and 2009 with Black Smokers and in 2010 with Hammond Organ legend Brian Auger.
In the meantime, he started collaborating with Ligabue's lead Guitar Federico Poggipollini, becoming his live and studio drummer and with former Vasco Rossi guitarist Maurizio Solieri, with whom he's been playing since 2012.  In 2007, he played with Alan Sorrenti, composer of "Figli dell Stelle".
Ivano Zanotti has established a solid reputation as one of Italy's finest drummers, recording for Italian Rock legend Vasco Rossi on his Sono Innocente album, on his song "Cambiamenti" and on Maestro Francesco Guccini's last album.
In 2016, Zanotti played drums and helped organize a one-of-a-kind concert in the Arena di Verona, supporting the fight against femicide.  Gathering many famous Italian female singers, including Gianna Nannini, Fiorella Mannoia, Patty Pravo, Loredana Bertè, Elisa, Paola Turci, Irene Grandi, Alessandra Amoroso and Emma, the memorable event produced a live DVD entitled "Amiche In Arena".
Ivano is currently touring with Loredana Bertè, I Musici di Francesco Guccini, Federico Poggipollini and LIGABUE.
Ivano uses Alex Acuna Bells , the Red mountable Tambourine, the Daniel de los Reyes Signature Cajon and Tumbao Pro Bongos.
---