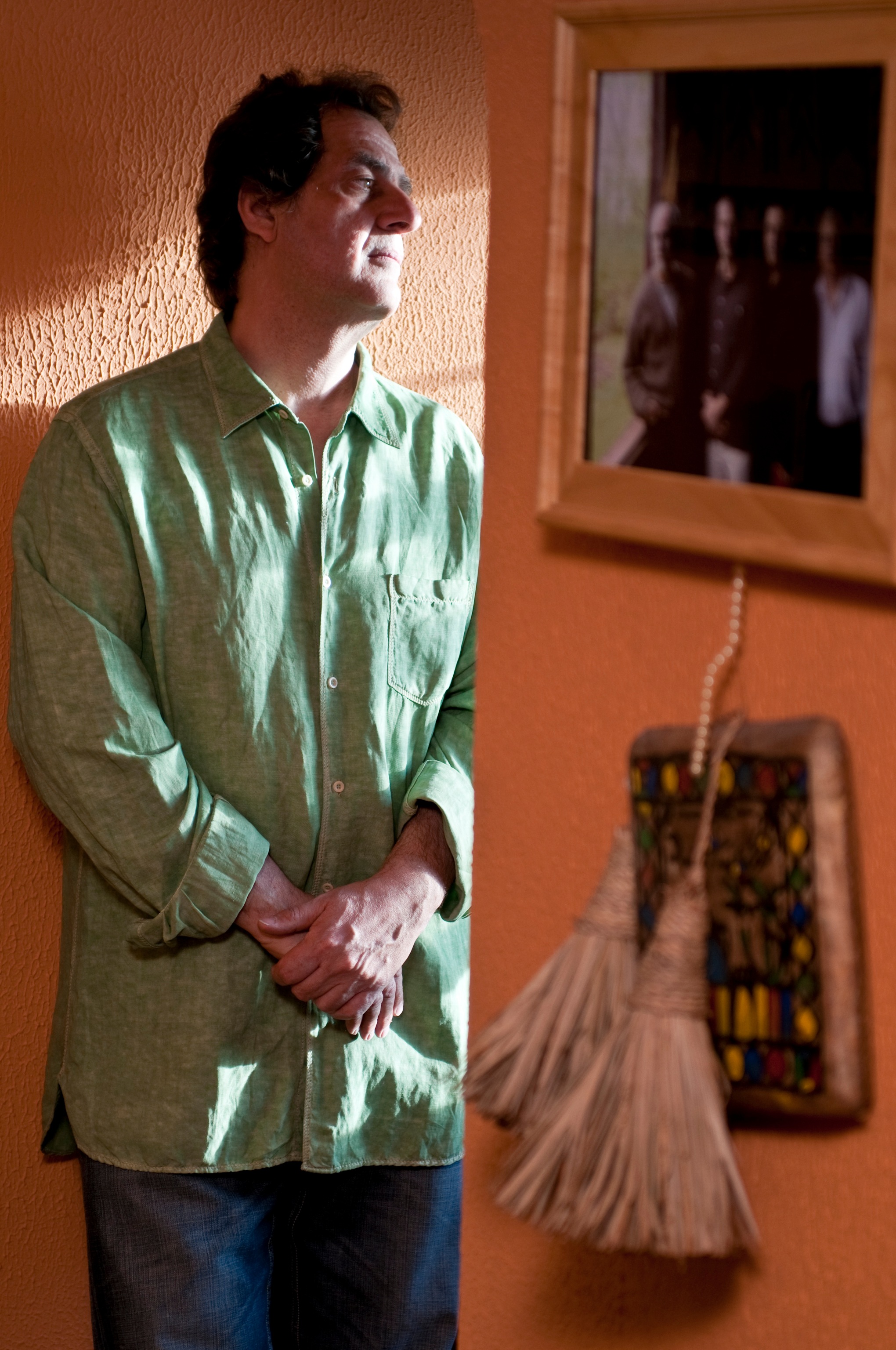 Born in Cleveland, Ohio, percussionist/drummer Jamey Haddad holds a unique position in the world of Jazz and Contemporary Music. Haddad's musical voice transcends styles and trends, and the universal quality of his playing has attracted many international collaborations. Regarded as one of the foremost world music and jazz percussionists in the U.S., Haddad is a Professor of Improvisational Music at Oberlin Conservatory and has taught for the past 18 years as an associate professor at Boston's Berklee School of Music and the Cleveland Institute of Music. Haddad has also published articles internationally relating to the experiences of the contemporary world musician.
Haddad was voted #1 World Music Percussionist by 2012 Drum Magazine readers and one of the top four world-percussionists by the most largely read percussion periodical Modern Drummer (July 2007). He has also won the 2010 Cleveland Arts Prize. In a snapshot of a two week period, Haddad has recorded with singer Nancy Wilson, performed with Paul Simon, helped create a film score with Eliot Goldenthal, rehearsed for an upcoming tour with the Sacred Music Festival of Fez Morocco, recorded with saxophonist Joe Lovano, and rehearsed the music of Osvaldo Golijov for an upcoming performance of a cello/percussion concerto with Yo-Yo Ma. Haddad collaborates regularly with Paul Simon, Simon and Garfunkel, Osvaldo Golijov, Yo-Yo Ma, Dawn Upshaw, Danilo Perez, Joe Lovano, Elliot Goldenthal, Brazil's Assad Brothers, Daniel Schnyder, Simon Shaheen, The Paul Winter Consort, Nancy Wilson, Dave Liebman, Esperanza Spalding, Maya Beiser, Trichy Sankaran, vocalist Betty Buckley, Steve Shehan, Leo Blanco, Nguyen Lee, Bobby Salvaggio, among many others.
Most recently, Haddad performed with Paul Simon at the 25th anniversary celebration of the Rock and Roll Hall of Fame at Madison Square Garden in New York City. He has been a member of Paul Simon's band for 12 years.
Haddad has recently begun collaboration with the Cleveland Orchestra called "Friday's at 7" which combines a short classical program with an after-concert performance by a world-music ensemble chosen by Haddad. This series has been embraced enthusiastically by audiences and musicians alike and has resulted in a significant increase of first-time attendees at Severance Hall Concerts. Haddad's efforts to bring world music to Cleveland were noted, and in 2007 Haddad was contacted by Bill DeWalt, President of the forthcoming "Musical Instrument Museum" in Phoenix (opened in 2010), who asked him to contribute his talents to the acquisition of instruments. He continues to consult with the museum on instrument curation and program development.
Haddad is the recipient of three National Endowments for the Arts Performance Grants and a Fulbright Fellowship, and can be heard on more than 200 recordings.
---