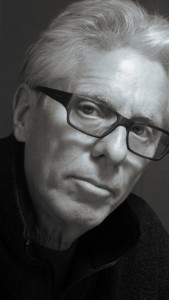 This page is dedicated to the late Jamie Oldaker.   We were honored to know and work with him and remain thankful to his amazing contribution to art of music. 
For over forty years, Jamie Oldaker has built a career in the music industry as one of the world's most respected drummers, producers and discoverer of talent. Jamie was raised in Tulsa, Oklahoma and was inspired by his father, a former drummer, to take up the drums. As a kid, he grew up listening to John Phillips Souza and Benny Goodman's drummer Gene Krupa. After seeing the Beatles on Ed Sullivan, Jamie knew his calling. Both of his parents were supportive and tolerant of the never ending line of musicians jamming in the family's household.
After high school, Jamie left Tulsa for St. Louis to perform with Phil Driscoll at the upscale Chase Park Plaza Hotel's famed music hotspot "The Basement". It was with Phil Driscoll that Jamie got the opportunity to perform on the Ed Sullivan show. This was the same stage as The Beatles performed that had inspired him earlier.
Jamie returned to Tulsa and started performing with the group Tulsa County. They played the local Tulsa scene and then headed out on their first road trip. This time, they headed to Detroit, where fellow Tulsa musicians and friends Teagarden and Van Winkle had also been playing with Bob Seger. Seger had just finished recording Smokin OPS. During, that time Bob Seger decided to form a new band in order to record a new album. Jamie was hired to join the band. They recorded the album"Back in 72″, which contained the original Bob Seger classic "Turn the Page ".
Jamie returned to Tulsa and continued playing the local scene in between touring. During this period singer/songwriter J.J. Cale (Cocaine, After Midnight) would come down to the clubs where Jamie was playing and sit in with the band. Cale had been signed to Leon Russell 's newly formed Shelter Records and Leon was in town looking for musicians to hire to record with him at Shelter.
Leon hired Jamie as a session musician to work at the Shelter Records famed Church Studio located in Tulsa.While at Shelter, Jamie recorded Stop All that Jazz, The Gap Band, Georgie Fame and many other album projects, in between touring with Leon Russell and the Gap Band.
During this period Jamie was also working with legendary Tulsa bassist Carl Radle who has played with Leon Russell and Eric Clapton's Derek and the Domino's project which produced the hit "Layla". Carl had sent Clapton some of the live recordings he had of Jamie playing with Bob Seger. Radle was trying to inspire Eric to get back into the studio and on the road again.
Over a year had passed by since Carl Radle had sent the tapes to Eric and Jamie was preparing to go out on the road with Leon Russell and the Gap Band. Two weeks before Jamie was scheduled to leave he received a call from Carl who said, "Eric wants to make a record. Bring Jamie and the other players from Tulsa with you."
Jamie headed to Criteria studios in Miami and recorded 461 Ocean Blvd. The 461, album included the hit "I Shot the Sheriff", and was the first of 11 albums and a long standing friendship that still exists today. Jamie played on classic Clapton albums that include Slowhand, There's One in Every Crowd, EC was Here, No Reason to Cry, Backless, 24
Nights, and others.
In between the two major tours that followed, Jamie somehow found time to record two albums with blues artist Freddie King for RSO Records, and the Gold-selling album Where I Should Be with Peter Frampton.
Back working with Eric Clapton, Jamie and the rest of the band soon left for Monserett to record Behind the Sun with Phil Collins at George Martin's famous AIR Studios. During the tour that followed, one of the most memorable stops was the Philadelphia Live Aid concert, broadcast worldwide to an audience of 2 billion people!
The list of artists Jamie has worked with reads like a veritable Who's Who of the music industry. Notables include Ronnie Dunn, Ace Frehley, Stephen Stills, Buddy Guy, Jimmie Vaughn, Albert Collins, Robert Cray and Tulsa band The Tractors.
Jamie is currently producing Willis Alan Ramsey's new album in Austin, TX. He recently finished producing a project with friends he has worked with throughout the years: Eric Clapton, Vince Gill, Tony Joe White, Willis Alan Ramsey, Taj Mahal, Peter Frampton, Bonnie Bramlett, Ray Benson, JJ Cale, Willie Nelson and others. The album is called Mad Dogs & Okies, and features artists either from Oklahoma or who have been involved with and influenced by Oklahoma music.
---