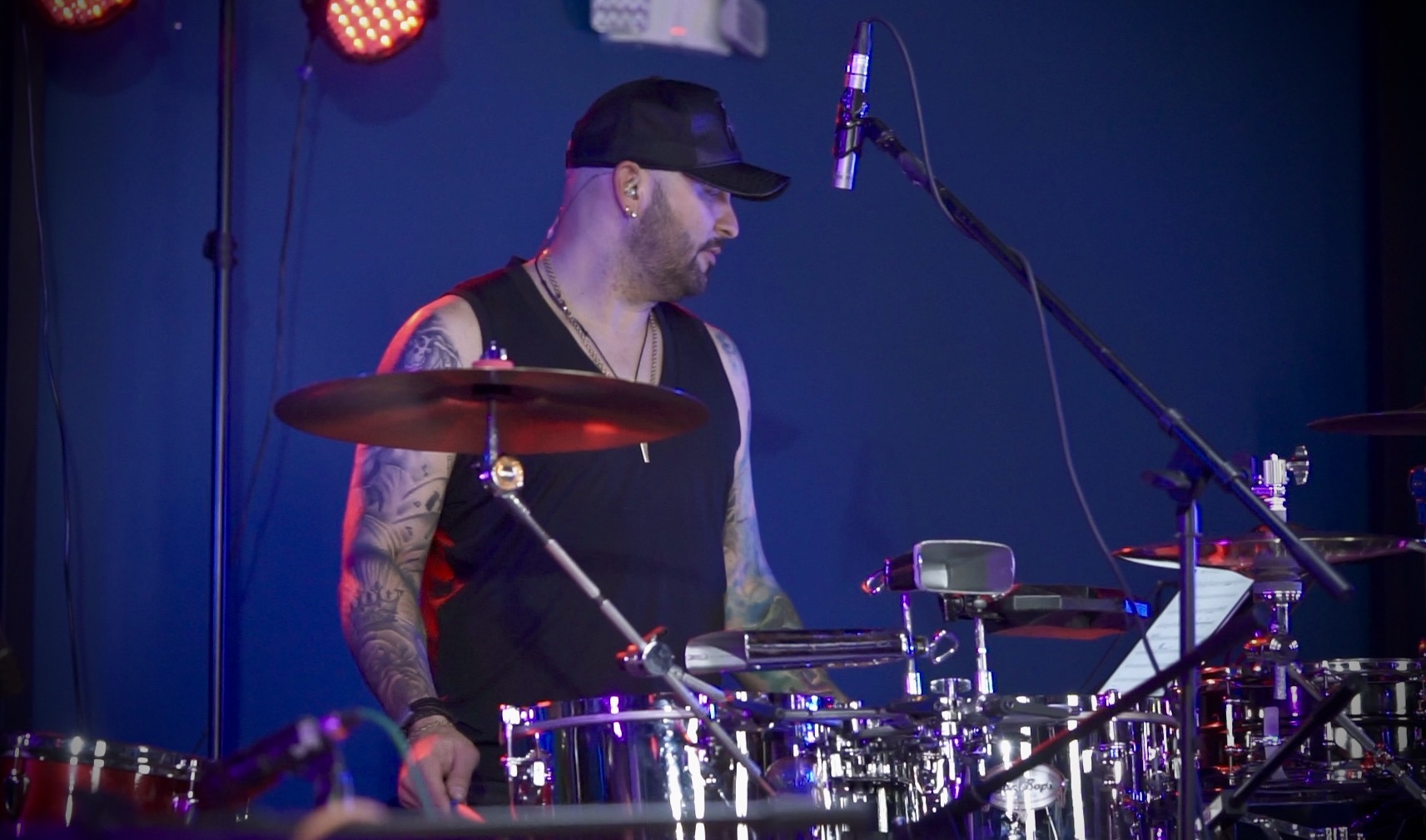 Born in Puerto Ordaz, Venezuela, now based in New Jersey, Jesus Marval was raised in a family of musicians, began playing percussion at the age of five years, through the congas, bongos, timbales, drums and other percussion instruments to throughout his musical life.
During his years of primary and secondary school, Jesus participated in numerous local groups from a very young age, as he shared with musicians of various cities. At age 12, he began working professionally with Venezuelan Gaita and regional groups of Salsa, Latin Pop, Reggae, and Ska. And at the age of 15 years received a scholarship student at school because of their musical collaboration for several years, at age of 16 years old began working as a percussion's teacher and then become band director at school band show at age 17.
Jesus Marval has toured internationally with the dance group Yaisy Torres as a percussionist in several countries such as Turkey, Canada, Hungary, Serbia, France, among others, and national with Banda Bless, Dage, Jacoxs, Tico the Immigrant, KE45, Shekere, Infieles del vallenato, Ankla, Mr. Baco, and many more. Sharing the stage with international artists such as Juanes, Rosario, Reik, Franco de Vita, Archangel, Jorge Celedon, King Chango, Jerry Rivera, Guaco, among others.
From mid-2005 to date Jesus is studying the Paileteria (timbales with drums) influenced by Changuito and Patricio "El Chino" Diaz, thanks to the support and teachings of renowned musicians with whom it maintains a close friendship like Anderson Quintero, Luisito Quintero, Roberto Quintero, among others.
Now part of the band Frankie Negron, Funk Salsa Urban, and Roberto Blades, Jesus also performs live with several artists in New York and New Jersey area like Ray Sepulveda, Nino Segarra, Viti Ruiz, Pedro Brull, Rafu Warner, Andy Montañez, Breanda K. Starr, David Pabon, Domingo Quiñones, George Lamond, Ismael Miranda, Luisito Carrion, Tony Vega, Willie Gonzalez, among others.
---