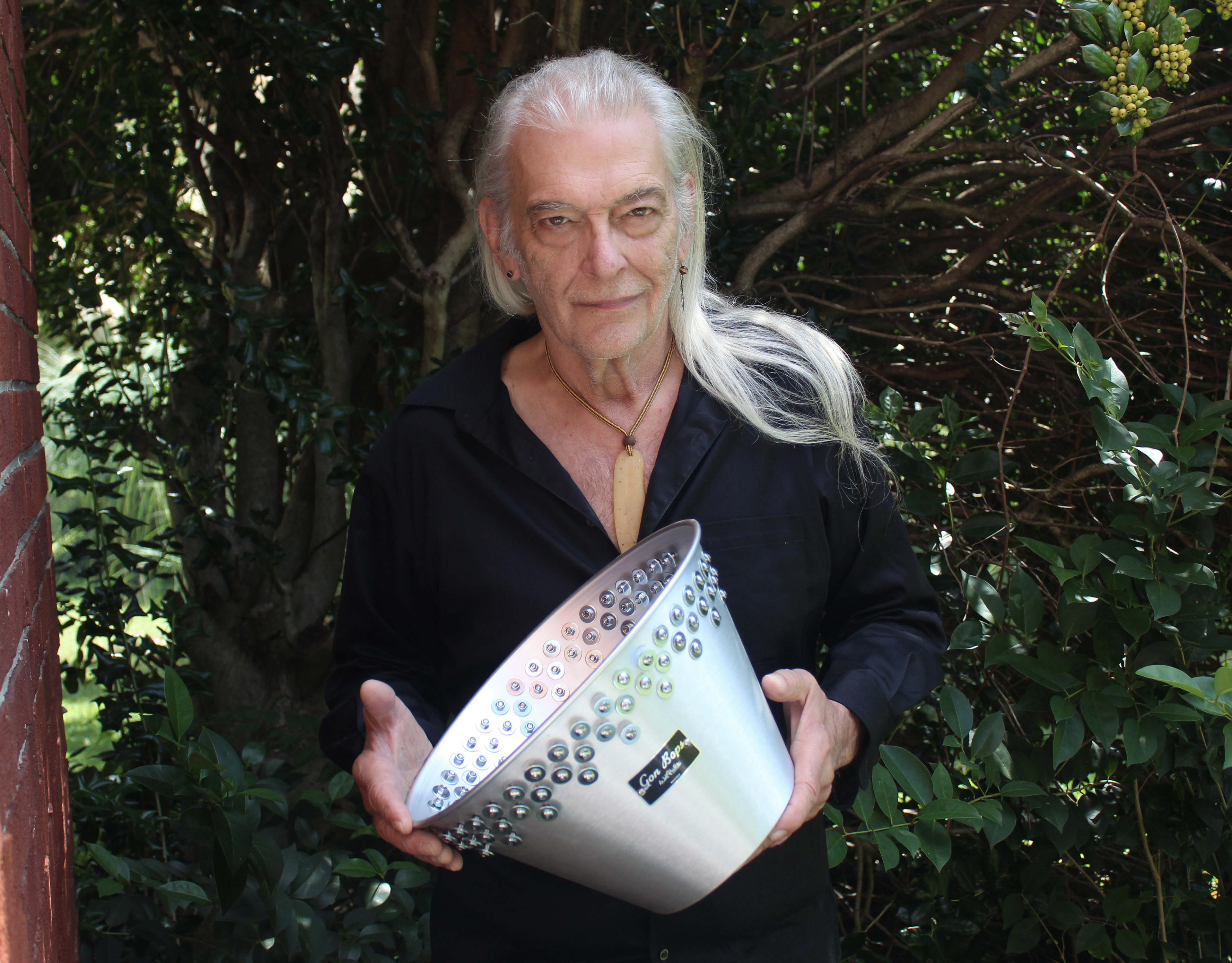 Jim Brock has proven to be an innovator in the world of drums and percussion. Within his fifty year career he has appeared on literally hundreds of recordings (app 700) with a diverse genre of artists such as Joe Walsh, Joan Baez, Kathy Mattea, Joe Cocker, Janis Ian, River Phoenix, James McMurtry, Indigo Girls, Carrie Newcomer, Don Dixon, Marti Jones, Amjad Ali Khan, Chris Tomlin, Oliver, Brook Benton, Jeanie C Riley, The Glen Miller Orchestra, The Platters, Patti Page, John Mellencamp and Hootie and the Blowfish.
In the early 80s Jim found his way on the ground floor of the New Age movement doing concerts, tours and recording with artists on the Windham Hill label such as Scott Cost, Michael Hedges, Will Akerman, Alex De Grassi, and Michael Manring.
Jim has 6 solo records to his credit. Lion Song, Pasajes ( which features a duet with Mel Lewis) Tropic Affair, Letters from The Equator, and a DVD/Cd set entitled The Nature Of Drumming, and his LIVE record What Is What Was which found it's way to the Grammy's for Best Contemporary Jazz Recording.
As a percussionist, as well as a drum set player, Jim has had the honor of working beside other drummers that he admires. Steve Gadd, Alex Acuna, Bernard Purdy, and Cyro Baptista.
Jim has toured five continents extensively, and television performances include The Tonight Show, A Prairie Home Companion, Good Morning America, MTV, The View, and Entertainment Tonight. Among these include a televised concert at the White House during the Clinton administration.
In 2010 Jim was awarded the title of Cultural Ambassador to India, where he toured India giving performances and workshops on drumming at Embassy schools in New Delhi, Mumbai, Chennai and Trichy.
Jim along with two time Grammy winner Mary Youngblood on flute, were asked to compose the music for the celebrated documentary The Spirt Of Sacajawea. Jim and Mary received a Telly Award and an Emmy nomination. It went on to win Best Documentary that year.
Most recently, Jim has been recording and touring with Amy Ray. The Newport Folk Festival is on the books for July of this year.
---