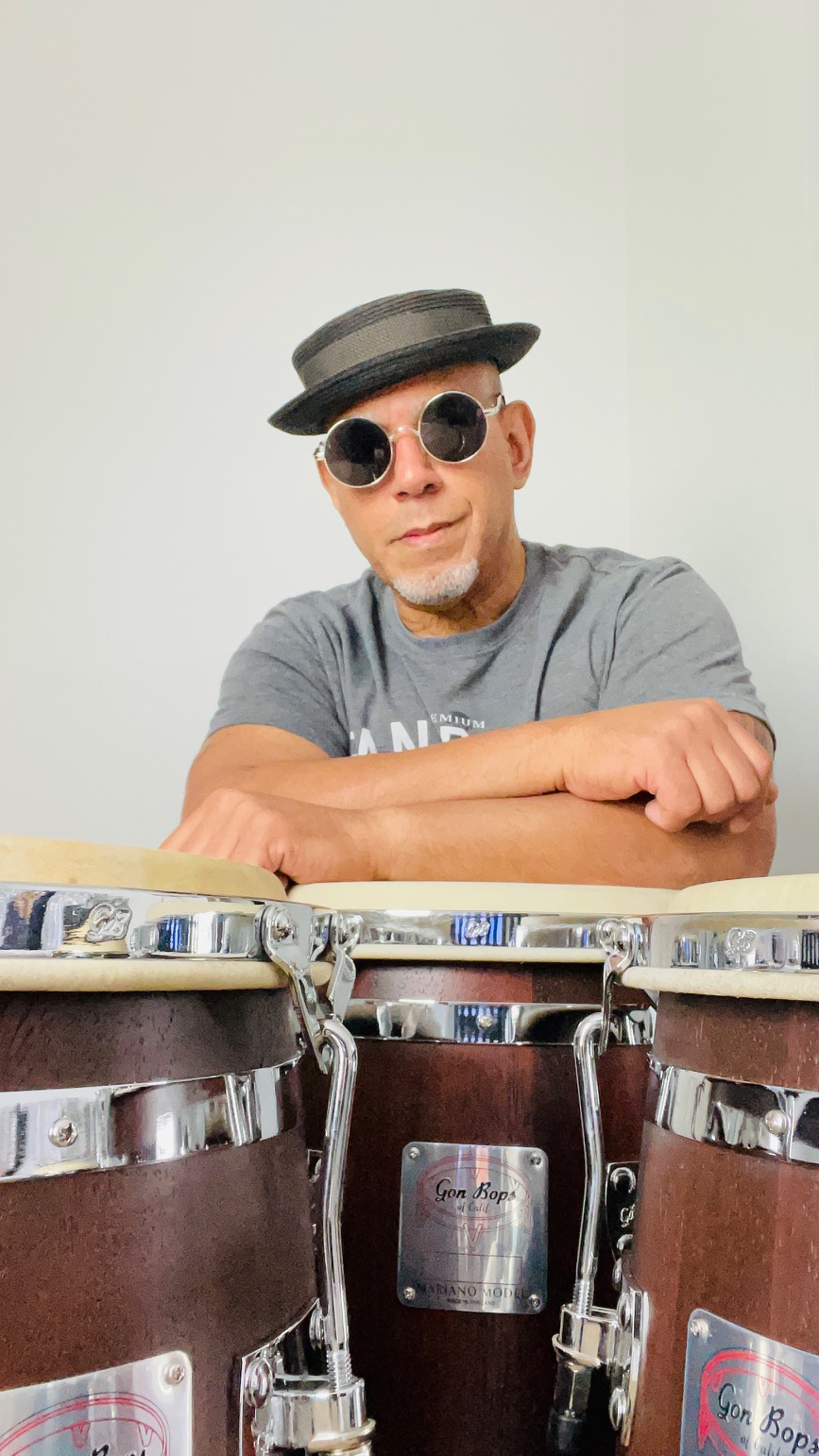 Hard hitting conguero, Johnny Blas has performed and recorded in the world of Jazz and Latin music for over 25 years. Charismatic and intense, Johnny is a seasoned performer whose musicality extends as a percussionist, saxophonist, composer and band leader.
Johnny and his band put on a fierce show with swing, energy and heat that can melt asphalt. Blas, a New York native influenced by the music of Mongo Santamaria, Ray Barretto, Armando Peraza, Dizzie Gillespie, Charlie Parker and David Sanborn, exhibits a sound that is stylish and funky, an infusion of Latin Funk and Jazz with an Afro-Caribbean groove.
It was in 1994 that Johnny Blas and his band released their first album, A Night in L.A., on the Dos Coronas record label; which would be re-released in 2018; with a slightly different title, That Night in L.A. Members of the band during this time were percussionist Ángel Rodríguez, trombonists Humberto Ruiz, Kerry Loeschen, Edwin Blas and Dan Weinstein, guitarist Mark Gutiérrez and bassist Paul Pérez. Due to their hard work and solid delivery, they were signed to the Cubop Records label, and cranked out three more albums:  Skin and Bones (1997), Mambo 2000 (1998) and King Congo (1999); the first two of which were critically acclaimed by Jazz and Latin music critics worldwide. After an eight-year hiatus, in 2007, Johnny Blas resurfaced with an album, Indestructible Spirit, that departed from his previous work; with nine tracks, and seven of them written by Johnny himself.  Johnny also, in addition to his customary conga and timbales work, plays the soprano saxophone on two tracks!  Additionally, the number of trombones was reduced from four to now two.  New members of his band at this time included bassist and co-producer Jeff Hawley, trombonists Steve Johnson and Leonard Luna, pianist Ryan Prior.
As a conguero, Johnny's performances are passionate and fierce; his dynamic ability is displayed in both flashy solos as well as in more restrained interior lines.  Johnny Blas, an innovative performer, bandleader and composer showcases many of his own original arrangements on six Latin Jazz CD recordings under the famed CuBop label and has earned critical praise in the Latin and Jazz music press.  Johnny's adventurous and eclectic music is sought after and enduringly popular throughout Europe and is played in the Top 10 U.S. radio markets.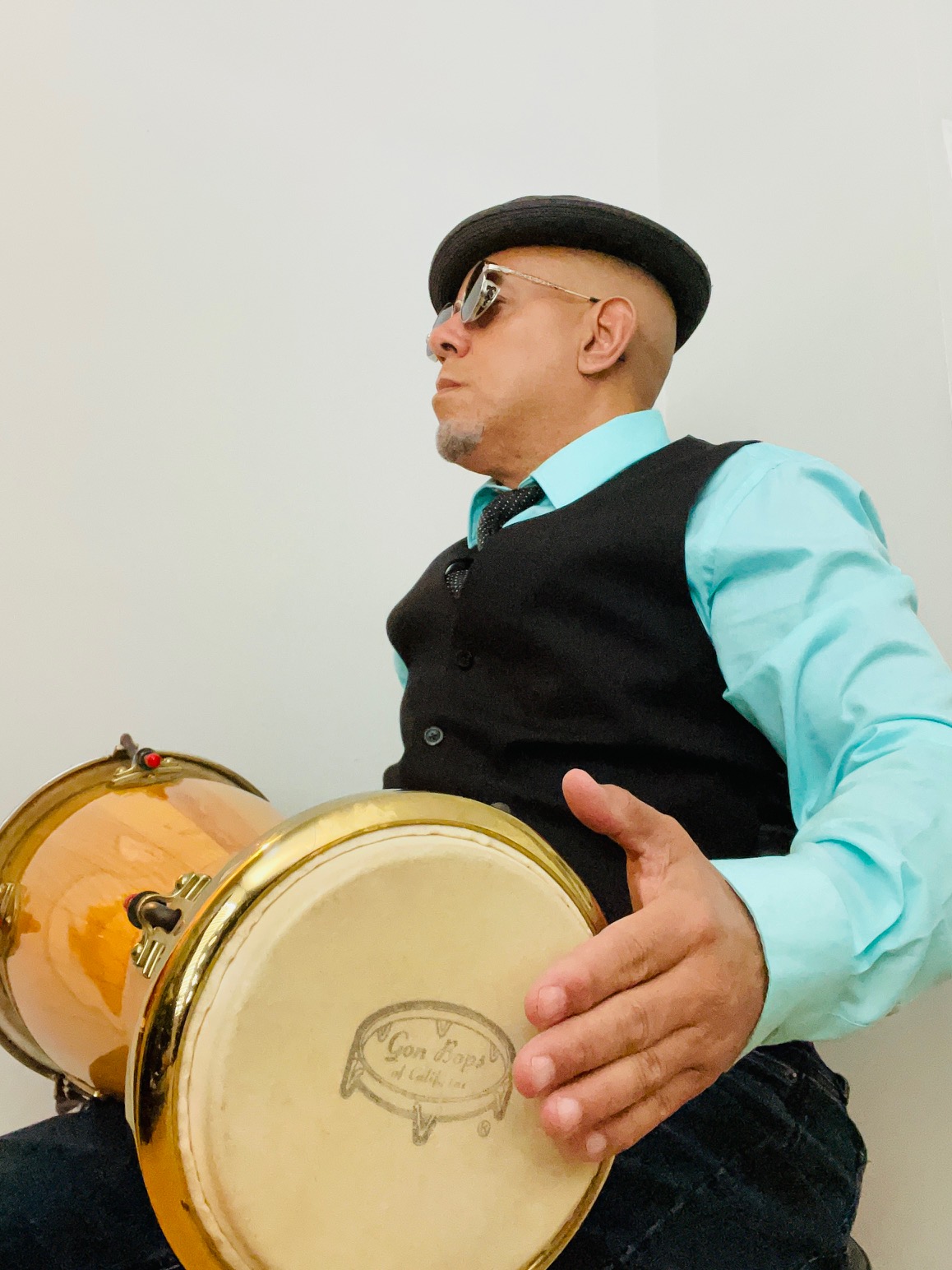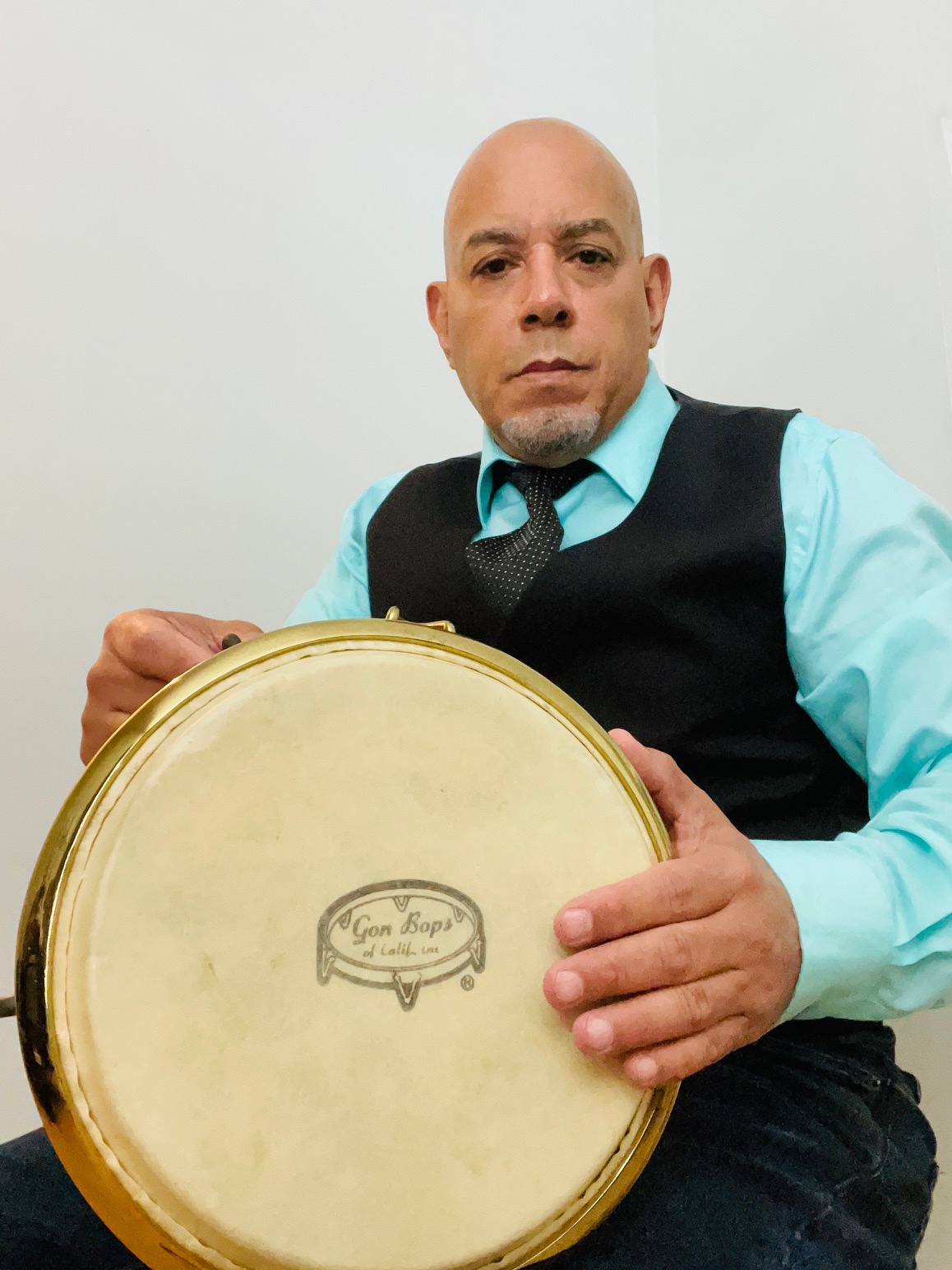 ---