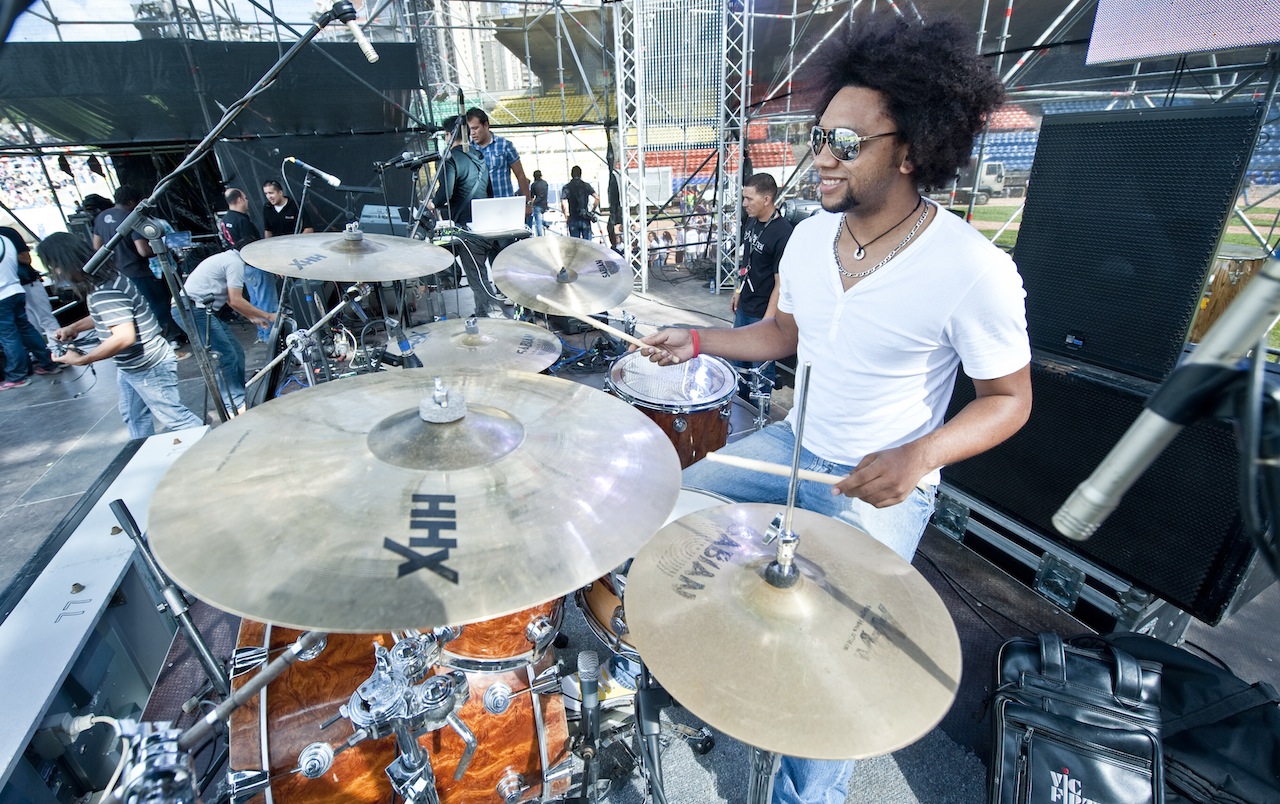 Juseph Ballestero, is a Venezuelan Musician Drummer, born in May 29, 1986 in Maracaibo City, with a Degree in Human Resources Management. Since his first years of life, he felt a huge musical inclination, so that, he started to study music at The Music Conservatory "Jose Luis Paz". As well as, when he was 13 years old, he begins to be part of different bands at the regional level, thus occupying a place in the prestigious band of the church "De la Cruz", which is the church with the largest number of congregants in Venezuela, where weekly attendance around 12000 people.
Currently, Juseph plays as the Main Drummer of the Group "Caibo" a Venezuelan band with whom he has toured the biggest stages of this country. Nowadays, they have established a tour of countries like Mexico, Argentina and United States. Also Juseph plays with Tecupae Group, a band with two nominations to Latin Grammy.
Juseph has an instrumental band that has taught Master Classes and has participated in major festivals of music at Venezuela.
Likewise, he has toured with international artists, such as: Christian Music Singer Mónica Rodriguez (Winner of Latin Grammy 2010 in the category "Best Christian Album") Julissa Arce, Luis Santiago, Nicolás Tovar, Ingrid Rosario, Jaime Murrel and others.
Juseph teaches the popular music course (PMC), also known as Yamaha method, being certified as Instructor and Examiner by Yamaha. Furthermore, he is Professor at the prestigious Academy of Music World Music, with a population of 130 drum students in Maracaibo, Venezuela. Also, he has given clinics in different cities of Venezuela, EUA, Panamá and Aruba.
---