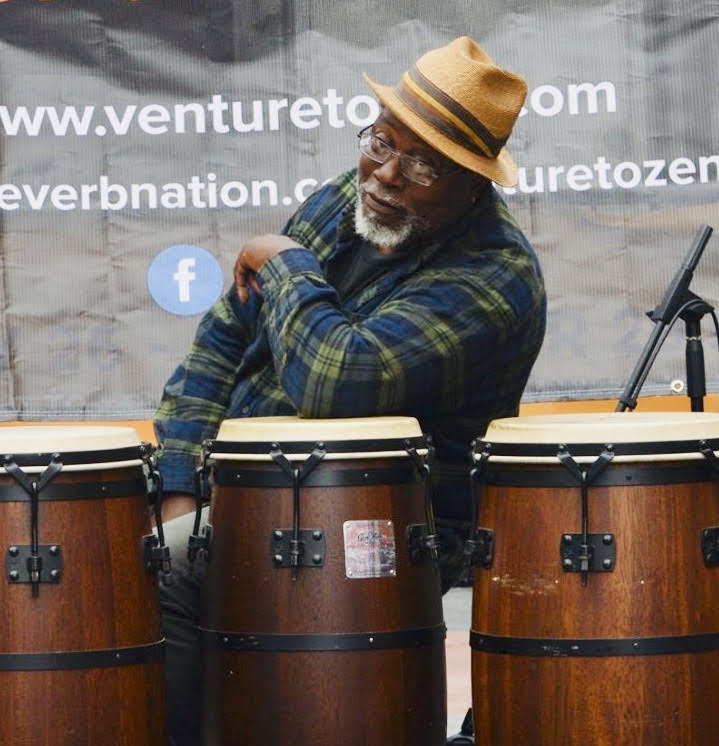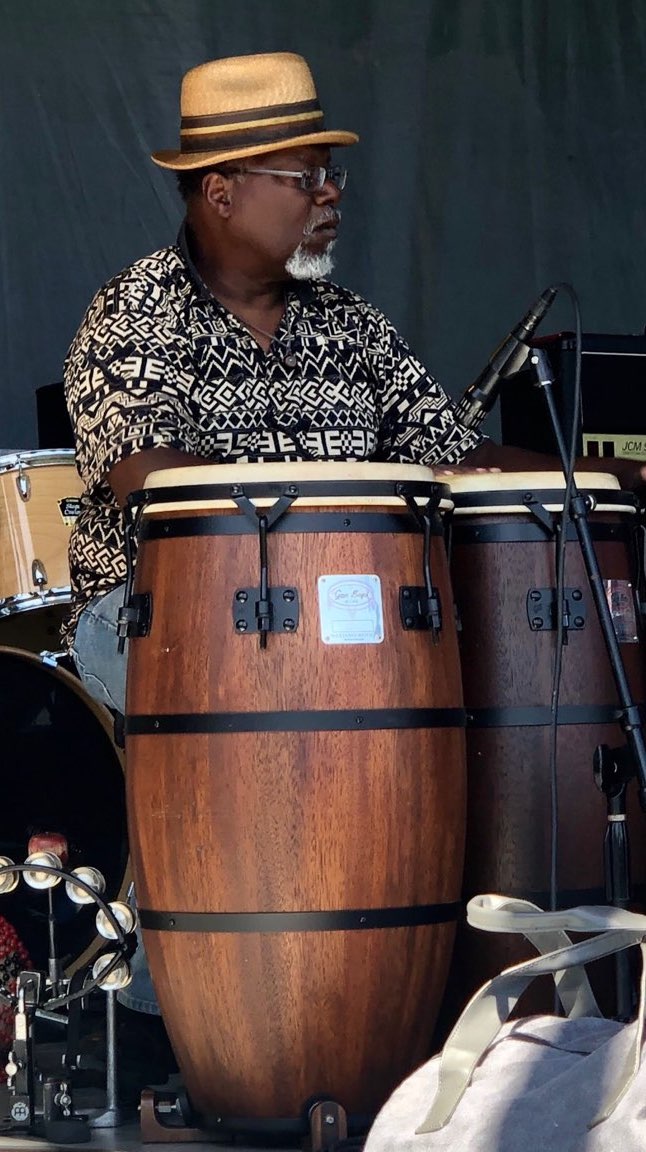 Leslie J. "Chuggy" Carter is a noted American percussionist who was born and raised in Harlem, New York City. Early jobs in a rehearsal studio, as a roadie, and in a music store convinced Chuggy that a musical life would be his career. He was very fortunate to have had Papo Daddiego as his teacher and mentor. Chuggy's drumming style is greatly influenced by Afro-Cuban and Brazilian traditions, as well as many other world rhythms. He has made contributions to many types of music, including soul, jazz, funk, gospel, salsa, samba, and rock 'n' roll. Chuggy has also worked on film and television scores.
In addition to recording, live performances have taken Chuggy to England, France, Belgium, Holland, Spain, Japan, Canada, The Bahamas and other Caribbean islands, and throughout the United States. He counts among his most memorable performances his shows with Donny Hathaway at Carnegie Hall during the Newport Jazz Festival, and those with Patti Labelle at the Metropolitan Opera House.
Chuggy is always interested in furthering his knowledge of music and instruments. While maintaining a busy playing schedule, this devoted family man is developing plans for an expanded studio where he will continue to produce music and teach younger musicians. As always, Chuggy welcomes inquiries regarding new musical opportunities.
---