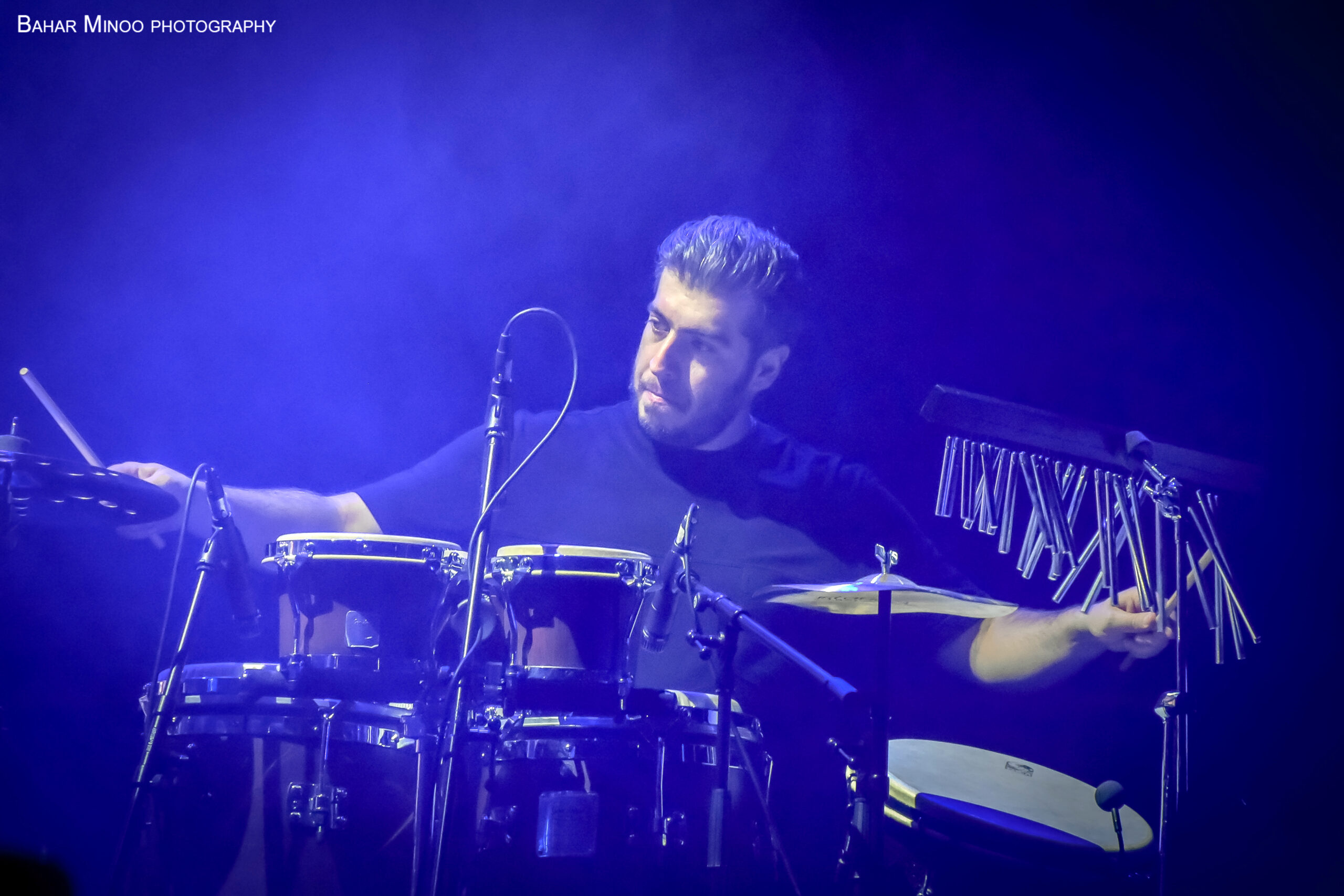 Mohammad Shabani was born in Tehran in 1987.  At the age of 13, he learned percussion and in the first year of learning the instrument, he went on stage with the percussive band "Ada".
He studied the instrument as a self-taught student until the age of 18, after which he traveled to other countries and continued to study the instrument with Luis Ernesto Gomez and Adrian Gonzalezes.
Collaborations with more than 15 famous Iranian singers in the field of pop music, including: Mohammad Isfahani, Mojtaba Kabiri, Behnam Safavi, Morteza Pashaei, Hamid Hami, Mehdi Yaghmaei, Nima Masiha, Amir Tajik, Mohammad Alizadeh,Reza Bahram Masoud, Sadeghlou, etc.
He started working in the field of pop music with the conga instrument and gained experience with several semi-professional bands in the same years from the age of 13 to 16.
Mohammad Shabani started his career in 2006 with professional pop music bands and famous Iranian singers. In the same year, he won the first place with the "Accent" band and the next year with the "Cadence" band, the second place in the competition period of the Fajr music festival.
Collaborations with the "Ars Nova" Grand Orchestra in the field of music (Jazz Latin big band), Naima (Jazz Fusion) and bands like them, playing in more than 20 domestic music albums.
He has released two albums in his artistic career with the names of "Dance with Rhythm of the Beach" and "Back to Dreaming" in Latin Jazz and Jazz Fusion genres. The album "Dance with Rhythm of the Beach" was nominated for the best composition at the Fajr music festival.
He works with Shahram Shabpareh in Usa , which is one of the most famous and legendary of iranian singer. In 2017,  he traveled to Cuba to study more about Afro Cuban music and studied with "Luis Quintana Changuito" and "Rolando Salgado".
During his working years, he has held several workshops and he has taught to students at the Arshe music School and Tehran Conservatory Of Music.
---