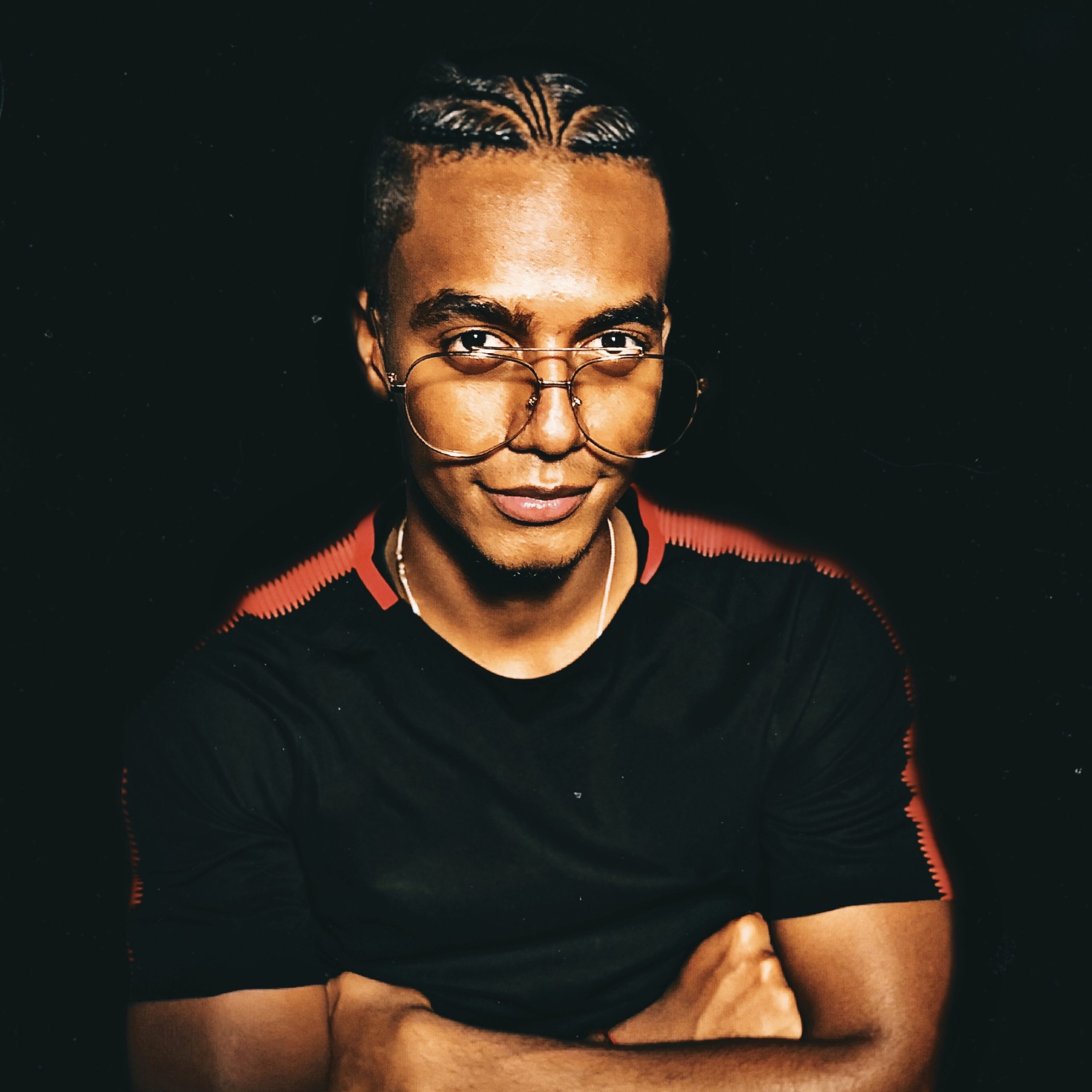 Ostual Serna Copete Jr. is the son of Juliana Copete and Ostual Serna, the teacher of the Cuban tres and founder of Grupo Niche.
From his musical beginnings, Ostual received classes at the Batuta foundation with the musical teacher "Neyvo J. Moreno", who was one of those who saw the great qualities he had and encouraged him to follow the path of music, Professor Francisco Cónto, who at that time was also a teacher at that foundation, he led him during his musical beginnings since he was a child.
Ostual Serna Jr, played music since he was a child in the San Francisco de Asís Cathedral, in the masses that they did every Sunday, there was a small group of young people who were dedicated to singing, animating the masses and among these Ostual Jr, was the only one of  them, of which this drew a lot of attention to see how a child from an early age, had so much love and passion for music.
After leaving Quibdó and finishing high school and looking for university studies, decides to live in Medellín, where he began to study music schools of eternal spring focused on everything he had to do with the symphonic and teachers from these schools saw  his great potential and they decided to skip several filters and promoted him at the Medellín youth symphony, in which he spent almost 2 years, since in this experience he was able to consolidate a lot of knowledge in the training as a musician of this young man.
After passing through the youth symphony, Ostual decides to retire and start looking for new directions and start doing what his heart dictated, start looking for space in small salsa groups in the city, beginning to integrate salsa groups that were just beginning the roads  At that time, he was 17 years old and has already begun to attract the attention of great masters of music.
Over time, Ostual has become an accomplished and recognized producer and musician from his country and department Chocó. He has participated and contributed with his musical talent in Latin Grammy winning musical productions for artists such as Chocquibtown and J.Balvin, Carlos Vives, Sebastian Yatra, among others.
He also has a long history participating with artists and orchestras of national and international stature such as: Tito Nieves, Óscar de león, Andy Montañez, Tony Vega, Rey Ruíz, Mickey Taveras, Grupo Galé, Los Hermanos Lebrón, Maelo Ruíz, David Pabón, Mauro  Castillo, Mayito Rivera, Choco Orta, Osvaldo Román, Henry Fiol ,, Michel "El Buenón", Jose Alberto El Canario, Luisito Carrión, Ray de la Paz, Bazil Alexander, Gabino Pampini, Hansel Camacho, Tito Rojas, Eddie Santiago, Aguanile  salsa, Sonora Ponceña, Lalo Rodríguez, Gilberto Santa Rosa, Charlie Aponte, Javier Vasquez, Willy G, Paquito Guzman, Pedro Arroyo, Pichie Perez, Adalberto Santiago, Yolanda Rivera, Oscar Hernandez (Spanish Harlem), Maelo Ruíz, Gustavo Rodríguez, Alberto  Barros (Tribute to Colombian Salsa), to name a few.
Currently, Ostual is in one of the most representative salsa orchestras in his country, such as the Madera de Colombia orchestra.  He has been working in Guayacán Orquesta with maestro Alexis Lozano for 7 years, being a participant in his musical productions and multiple tours around the world throughout these years.  He recently undertook a musical project with his father, which bears the name "Los Serna", in which he has served as producer, composer and musical director of this project, which until now has had very good musical acceptance  by all the public, combining the experience of his father and the freshness of the youth of this young man.
Ostual Serna Jr. always dreamed of playing with Sonora Ponceña, Óscar de León and Celia Cruz. Unfortunately, La Guarachera de Cuba (Celia Cruz) is in a better life, so he has been able to fulfill at least his dream of playing with the two previously mentioned, it also sounds like being able to bring his music to everyone.
---