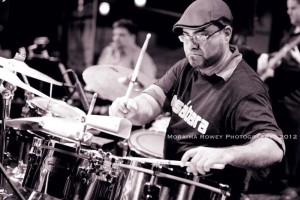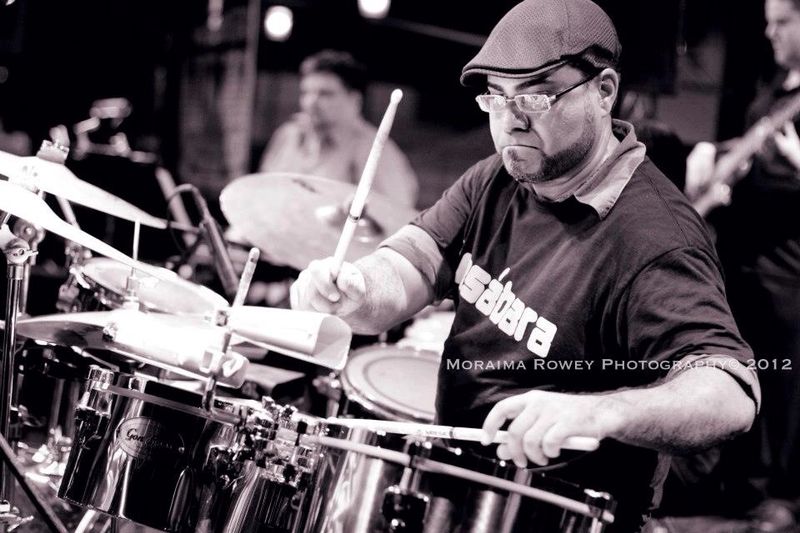 I was born in Manhattan, New York on December 1, 1969.  My parents Pablo and Haydee Padin moved from Puerto Rico to New York in 1968. My father played Timbales with local salsa groups at the time, so I grew up with a pair of  Timbales at home. My father started teaching me how to play at a very young age.  We moved to LA. , California in 1978 and I started playing drums in the school band and in the community drill teams as well. I got my first private drum set lesson at the age of 9 at a music school in Hollywood California. At the age of 15, I started playing my first steady gig in a salsa band with my father at a nightclub in Marina Del Rey, California.
In 1989 we moved to Puerto Rico so I started studying music at the Interamerican University in San German, PR. At the university I studied with the musicians that were playing with all the big salsa and merengue groups of that time. So at that point in time I started playing with famous salsa singers such as Roberto Lugo, Nino Segarra, Hector Tricoche, Domingo Quiñones and Johnny Rivera. At the same time I started doing studio work as well. In 1996 I got the call to play with Gilberto SantaRosa and did that gig for 15 years. It was with Gilberto that I hooked up with piano player, arranger and producer Jose Lugo. Jose started using me on all of his studio productions. I have won 6 Latin Grammys and 2 American Grammys on recordings and productions of artists such as: Millie Quezada, Elvis Crespo, Grupo Mania, Gilberto SantaRosa and Tito El Bambino.
At that point in my career I started recording and playing concerts with artist such as Puerto Rican Power, Pedro Brull, Yomo Toro & Willie Colón, Andy Montañez, Ismael Miranda, Tito Nieves, Cheo Feliciano, Rafael De Jesus, Richie Ray & Bobby Cruz, Bobby Valentín, Marvin Santiago, Cano Estremera, Victor Manuelle, Ruben Blades, Ray De La Paz, Jose Alberto "El Canario" Lalo Rodriguez, Truko Y Zaperoko, DLG, Isaac Delgado, Herman Oliveras, Edwin Colón Zayas and many others. To this date I've been working with Jose Lugo's Guasabara Combo, in which our first cd was  nominated for the Latin Grammy. We are working on our third cd now that will include two original compositions of mine. I'm super exited, humbled and thankful for all the great experiences that I've lived and for the ones that are yet to come, Thank You God!!!!!
---