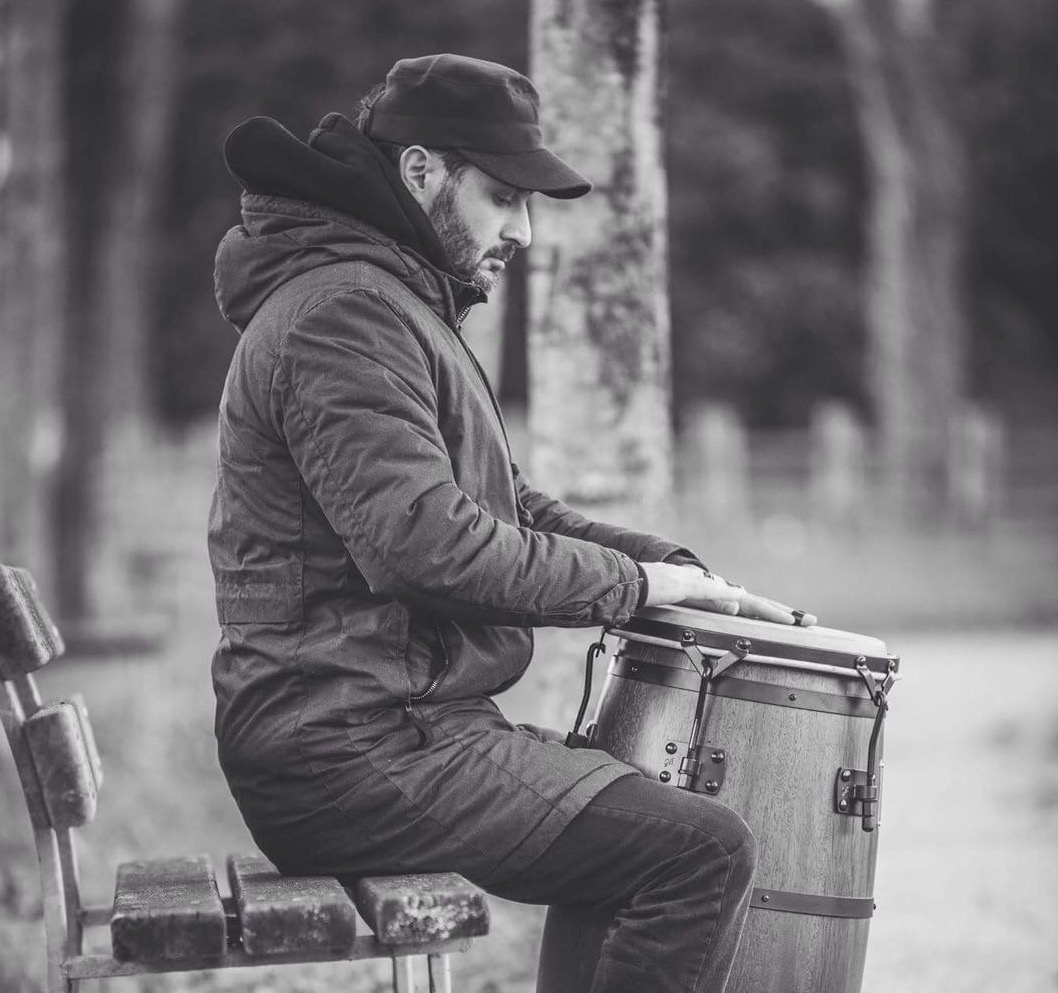 Roberto Gatti, italian based freelance musician, has been playing percussion for over 20 years.
Deeply focused on researching and experiencing percussion, he spent long periods in Cuba. He studied with some of the most important percussionists such as Giovanni Hidalgo, Oscar Valdes, Tomas Ramos "El Panga", Emilio Del Monte, Yaroldy Abreu, Eliel Lazo, Pedro Martinez, Jahir Sala.
Roberto performed in various famous festivals, events and clubs in Italy and many other countries: New York City Electroacoustic Music Festival, La Zorra Y El Cuervo (Havana), Casa Del Jazz Roma, KK Music Festival (Malaysia), Umbria Jazz, Fano Jazz, Alba Jazz, Trasimeno Blues, Pistoia Blues, Arezzo Wave, Siena Jazz, Ancona Jazz MTV A-cut (London), Sanremo Premio Tenco, No Black Tie Jazz Club (Kuala Lumpur) etc…
He worked with several Italian and international artists, above all Quincy Jones, Dee Dee Bridge Water, Patti Austin, Alfredo Rodriguez, Take 6, Ivan Linz, Paolo Fresu, Noa, Gil Dor, Harvey Mason end Nathan East, Umbria Jazz Orchestra, Giovanni Hidalgo, Pedrito Martinez Group, Le Cirque du Soleil, Horacio"El Negro"Hernandez, Richard Galliano, Ebo Taylor, Eliel Lazo, Frankie Hi Nrg, Gabriele Mirabassi, Steve Thornton.
In 2016 he founded his project URIBE with the taleted pianist Manuel Magrini. Roberto also recorded studio albums for Sony, BMG, Warner, Universal and Edel. Since 2014 he held masterclasses in Malaysia.  Today, Roberto works as a full-time performer and percussion teacher, collaborating with some music schools and Conservatory in Italy.
---