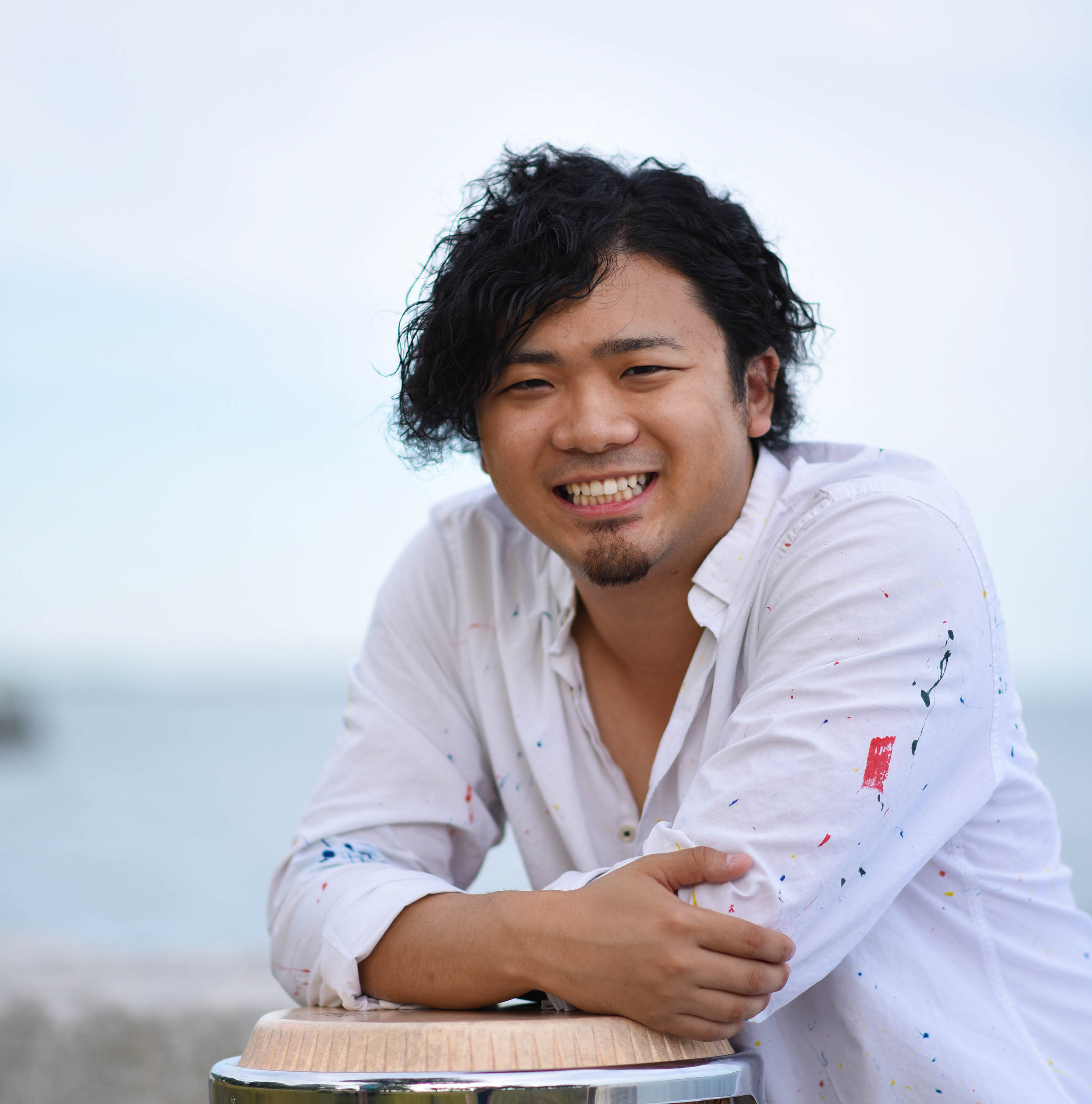 Takafumi Nikaido started playing the saxophone at the age of 6 and at the age of 7, after watching a live performance by Earth Wind & Fire he was inspired to pick up the percussion and studied under the Fujio Saito. 
At the age of 12 he traveled to Cuba to take classes on dancing and percussion where collaborated with the Los Muñequitos de Matanzas.
Upon graduating high school he attended Berklee college of music as a scholarship student. He studied theory and performance from people such as Eguie Castrillo, Tiger Okoshi, Mark Walker, Oscar Stagnaro and Jim Odgren. 
In 2014, he traveled to Cuba again to attend the Fiesta del Tambor Percussion Competition where he received the "Best Foreign Entrant Award". In his time in Cuba he studied with prominent percussionists Jose Luis Quintana "Changuito", Adel Gonzalez, Adonis Panter Calderon, Osain Del Monte. 
During his time in Berklee he performed with artists such as Oscar Feldman,Terence Blanchard, Jon Secada, FANTINE, Sivamani, Ruben Rada, Totó la Momposina and Mane De La Parra.
In the summer of the same year, he became involved with the "The Untied East Jazz Quintet" and played at 9 venues all over Japan and South Korea. Alongside musicians Zahili Gonzalez Zamora and Gerson Lazo, they formed the musical group "MIXCLA" and perform regularly mainly within the Boston. 
In 2015, he performed at the Montreal International Jazz Festival as a member of the Zahili Gonzalez Zamora Project. He is currently studying in Berklee College of Music and have been participating in musical projects other than latin music like pop, jazz. 
---