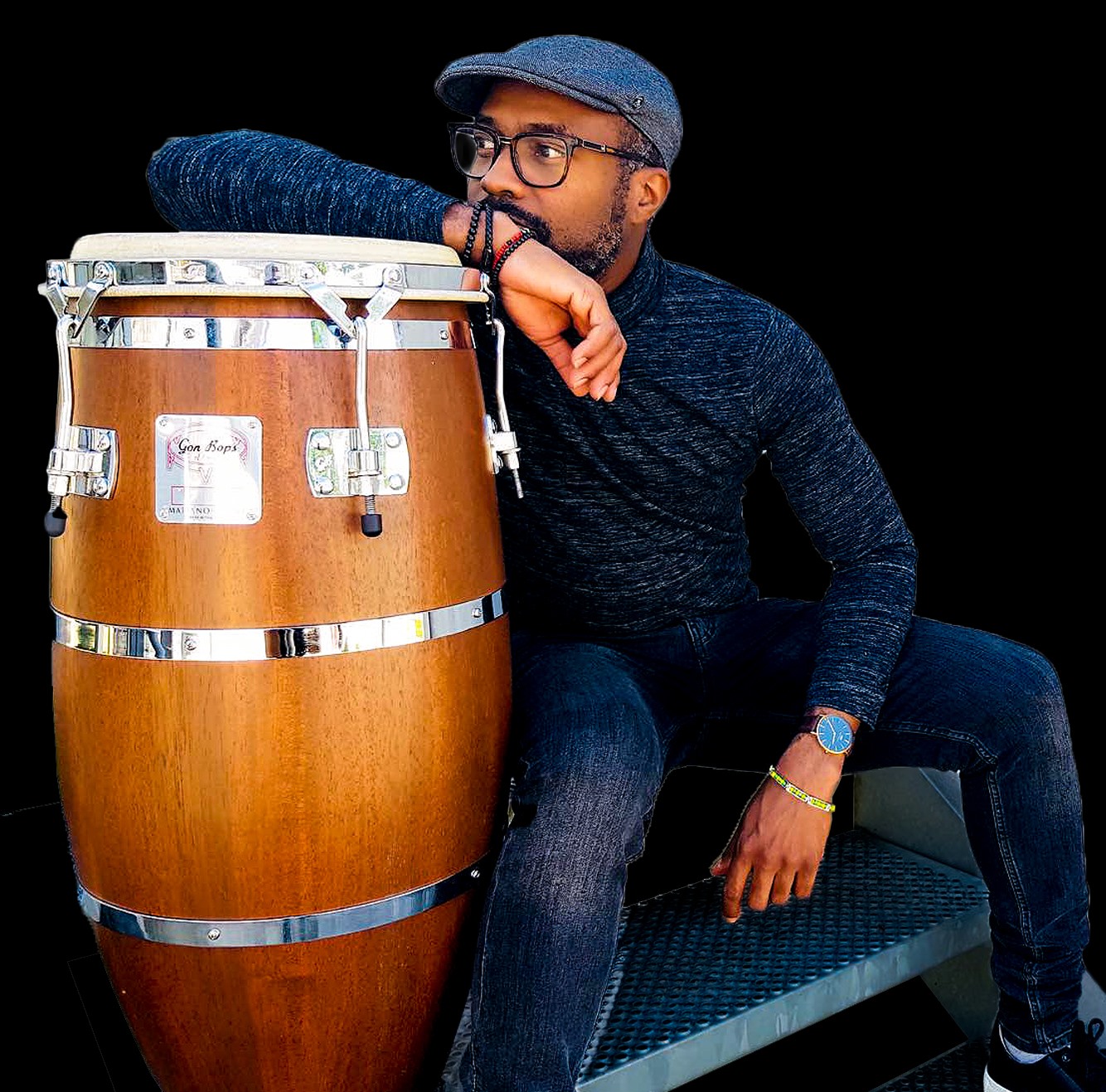 Tony Moreaux Charon was born in Guantanamo, Cuba. Tony fell in love with the drums & timbale at an early age and began his musical career, following the footsteps of his father, who is a Changui singer. (Changui represents the roots and the identity of the people of Guantanamo, Cuba.) Tony began his studies at the Regino E. Boti Elementary School in Guantanamo, with further studies at the Esteban Salas Music School in Santiago de Cuba.
In 1997 he went to Havana and continued his musical career as a professional drummer in the group, Carlos Manuel y Su Clan. In 2000 he moved to Denmark, to attend the Rhythmic Music Conservatory, where he achieved professional qualifications as a music performer and music educator with special focus on ensemble instruction and instrumental tuition. He earned a BA in Movement and Music Education.
As an independent musician and multi-percussionist, he has played with many Salsa, Latin Jazz and Symphonic orchestras. Salsa and Latin jazz are primarily the types of music Tony has played throughout world. He has also had the opportunity to share the stage with many others artists adding his own style and grace to their musical genres. Some of those artists include the legendary jazz guitarist and vocalist George Benson, the great jazz trumpet Roy Hargrove, Santana's conga player Raul Rekow, Luis Conte, Ralp Irizarry,Calixto Oviedo, Carlos del Puerto (Irakere) and many others including pop, jazz and Latin bands in Europe.
Tony is a member of the Afro-Cuban All Stars (Buena Vista Social Club) led by Juan de Marcos Gonzalez. The most important figures in Cuban music today. He has a mission to show the world the wealth, diversity and vitality of Cuban music.This association allows him to perform and record through out the world and has given clinics and courses of Battery and Latin Percussion.
---