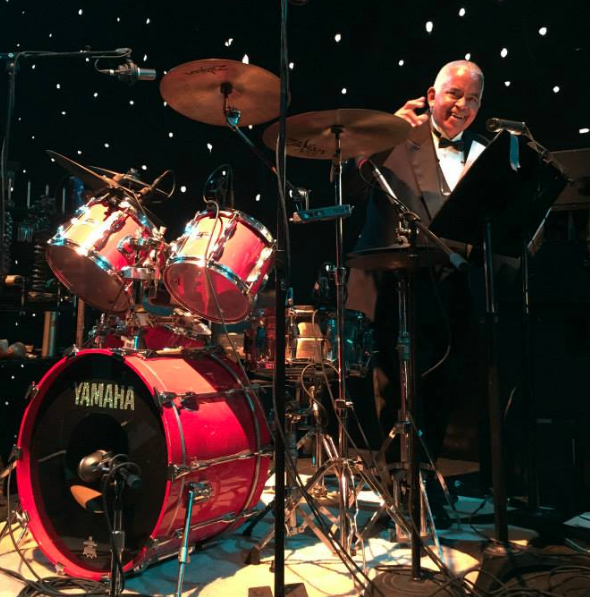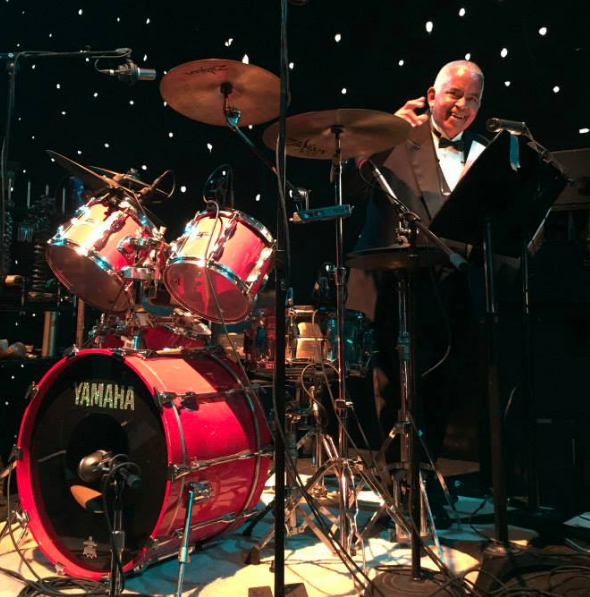 Speaking of Walter Rodriguez-Saniel, it can be said that music has always run through his blood. He was born in Fajardo, Puerto Rico, on September 25, 1938. Growing up in a family of musicians, his mother played piano and his grandfather flute. He studied at the Free School of Music in San Juan, between 1954 and 1956. He is married to a beautiful and tremendous woman, who gave him five children, and they already have five grandchildren. Graduated from the University of Puerto Rico with a bachelor's degree in Business Administration for the year 1961.
Walter has always had a predilection for the Big Bands, playing all kinds of music … whether it's Latin music on timpani or American music on drums. While studying for university, he was fortunate to meet and work for producers such as Tony Chiroldes, Paquito Cordero and many others. These dominated the business of the T.V. at that moment. Working for them on TV, with big bands, and on street shows, he had an obligation to master Caribbean and Caribbean rhythms, both on drums and percussion (timbales, congas, etc.). Meet in Puerto Rico and out as the most used drummer in the industry in his time.
With his group of musicians, he accompanied all the artists of the patio and visitors of the stature of Tito Rodriguez, Danny Gans and Warren Covington. During that same time he met two great percussionist musicians, whom he currently considers as brothers and respects as excellent professionals … Alex Acuña and Walfredo de los Reyes. With his talent and charisma they used it so much that sometimes he had to train up to three groups at a time.
He also worked for a long time in the local first-class hotel music industry, as a resident drummer. Hotels like Beach County, Hilton, Sheraton, San Juan, Dorado Beach and Cerromar.
He currently works as a drummer and musical director of the show for the P.R. Los Hispanos vocal quartet. And America … working leading for 32 years. At the same time he is an active member of the musical ministry of the Immaculate Conception Church in Carolina. There he is part of the choir and percussion … because he loves to sing.
His greatest desire is to share the knowledge and experiences acquired during the 60 years of his career with the best intention to contribute and at the same time continue to learn from the new generation.
---