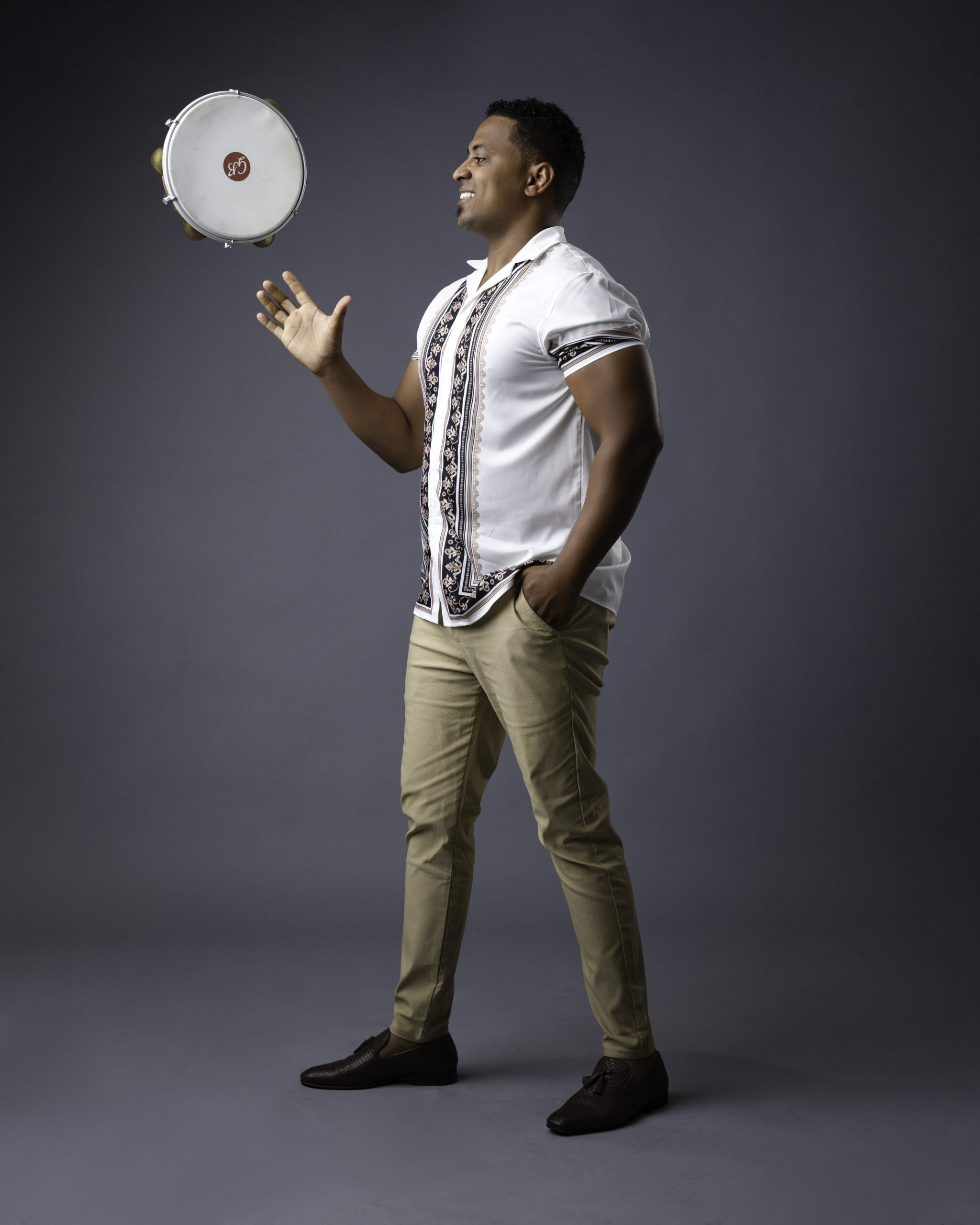 Yasmane Santos graduated from the National School of Arts in Cuba. There, he's worked with Manana Club, Dennis y su Swing, Habana All Stars, Dulce Habana and Urban Genre Chakal.  In 2010, Santos participated in the Festival of Drums, where he won 2nd place in the Conga category.
Santos has performed with The Groove 7 Band, featuring Carlos Cafe do Pandeiro.  He's shared the stage with bands like Calypso from Brazil and Kassav from Guadalupe.  Yasmane currently lives in Angola, Africa, performing with many successful bands including Yola Semedo (Diva of the Angolan Song), Banda Maravilha, Filipe Mukenga, Gabriel Tchiema, Puto Portugues, Ricardo Lemvo, Eduardo Paim, Nsoki, Ary, Sandra Cordeiro, Kueno Aionda, Jack Nkanga, Toto, Dodo Miranda, Bangao, Don Caetano, Irina Vasconcelos, Ondaka yo Wimi, Selda, Paulo Flores, Toty Samed, Sandra Cordeiro, Nsoki, Pablo Flores, Don Caetano, Boy G Mendes and Lokua Kanza.  Santos has performed with one of the greats of Cuban song, Haila Maria Mompie on her tour in Luanda. He's also a member of the band with Master Joaquim Betancourt in Angola and has worked with Mederic Colignon-French trumpeter and Frederik Lebeer, a Belgian pianist.  Yasmane has participated in several international festivals and has performed on several recordings of Angolan singers including Gabriel Tchiema, Filipe Mukenga, Dj Djeff, Kyaku Kiadaff and others.
Yasmane Santos has also participated in concerts of Classical music, accompanying the great opera singers of the Angolan music.  Currently, he is the percussion professor in the School of Music Training in Luanda, Angola, participating in cultural exchanges in Venezuela, the EEUU and also in Austria and has taught percussion workshops in various schools in Brazil and Argentina.  His Facebook page, Yasmane Santos Percussion has more than 4500 followers.
---