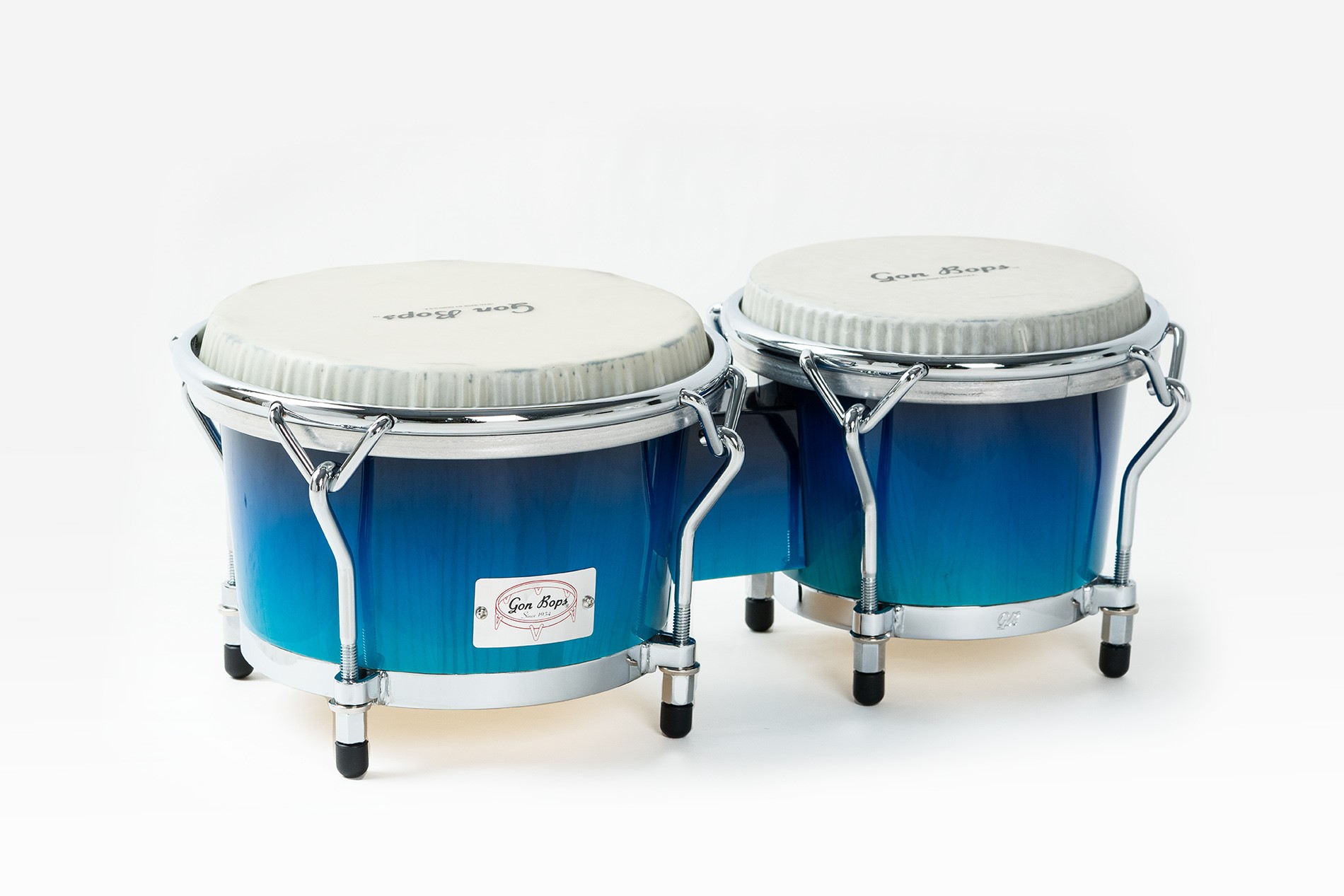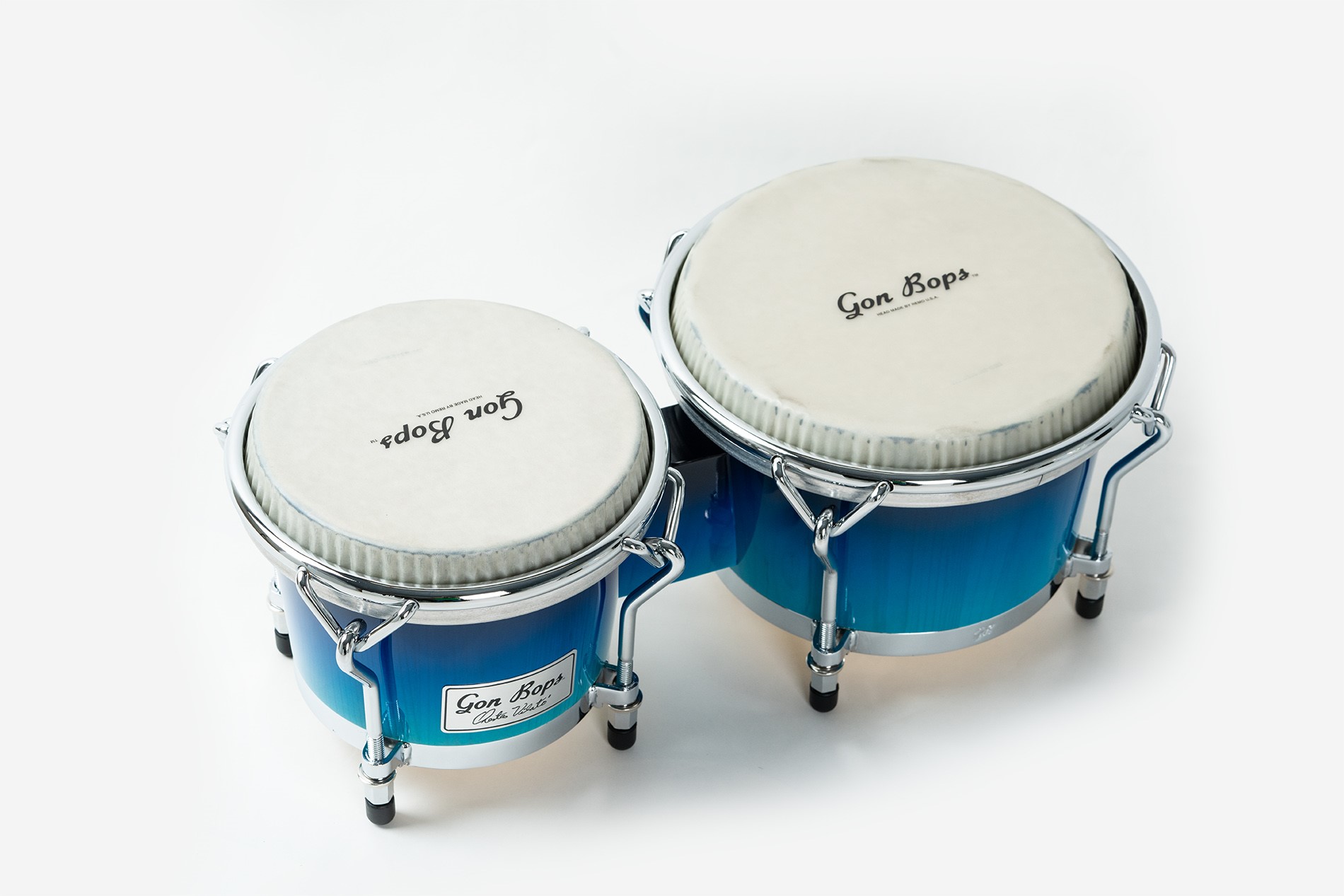 Designed with master Cuban Bongosero – Orestes Vilato

 

Constructed of lightweight, sturdy New Zealand pine wood

 

Wide range of cutting highs and rich low-end

 

Comes with Gon Bops' tight-profile California top rims, making it easier on the knees when played traditionally.

 

Features Remo 'Nuskyn' model heads

 

Boasts a gorgeous light-to-dark blue fade finish, reminiscent of the oceans in Cuba…the birthplace of Orestes!

 

Finished with a custom Orestes Vilato Signature nameplate

 

SKU OV0785BF
---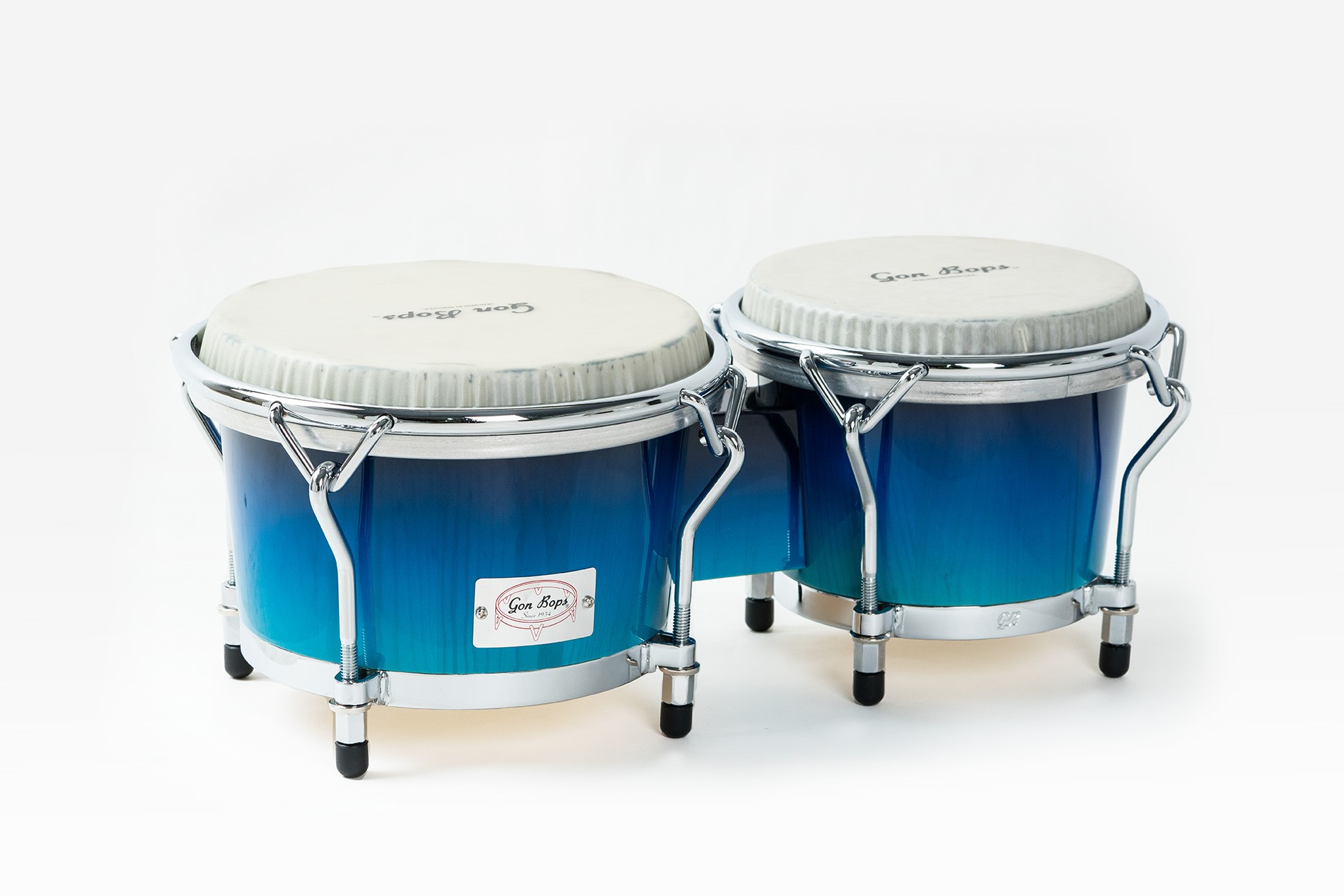 Introducing the all-new Gon Bops Orestes Vilato Bongos, a true masterpiece crafted for discerning percussionists. Meticulously designed with uncompromising attention to detail, these bongos embody the essence of excellence and are poised to elevate your performance. One of the standout features of these bongos is the construction from premium New Zealand pine. Known for its exceptional tonal qualities, this carefully selected wood delivers a warm and resonant sound.
The Orestes Vilato bongos, partnered with Remo Nuskyn heads, boast rich cutting highs that effortlessly pierce through any mix. Whether you're playing in a live setting or recording in the studio, these bongos ensure you are heard with stunning clarity and precision, yet still retain a warmth to the sound. The tight profile rims further enhance the overall tonal response, allowing for crisp and articulate playing.
To complement their exceptional craftsmanship, these bongos feature a striking blue fade finish that exudes elegance and style. This visually stunning design is further accentuated by a custom Orestes Vilato signature nameplate, representing the collaboration between two legends in the world of percussion.
Unleash your musical potential with the Gon Bops Orestes Vilato Bongos. Experience the perfect harmony of superior construction, incredible sound, and aesthetic finesse.
New Zealand pine construction for exceptional resonance

Cutting highs and tight profile rims for precision

Remo Nuskyn heads for durability and projection

Striking blue fade finish with custom signature nameplate
---