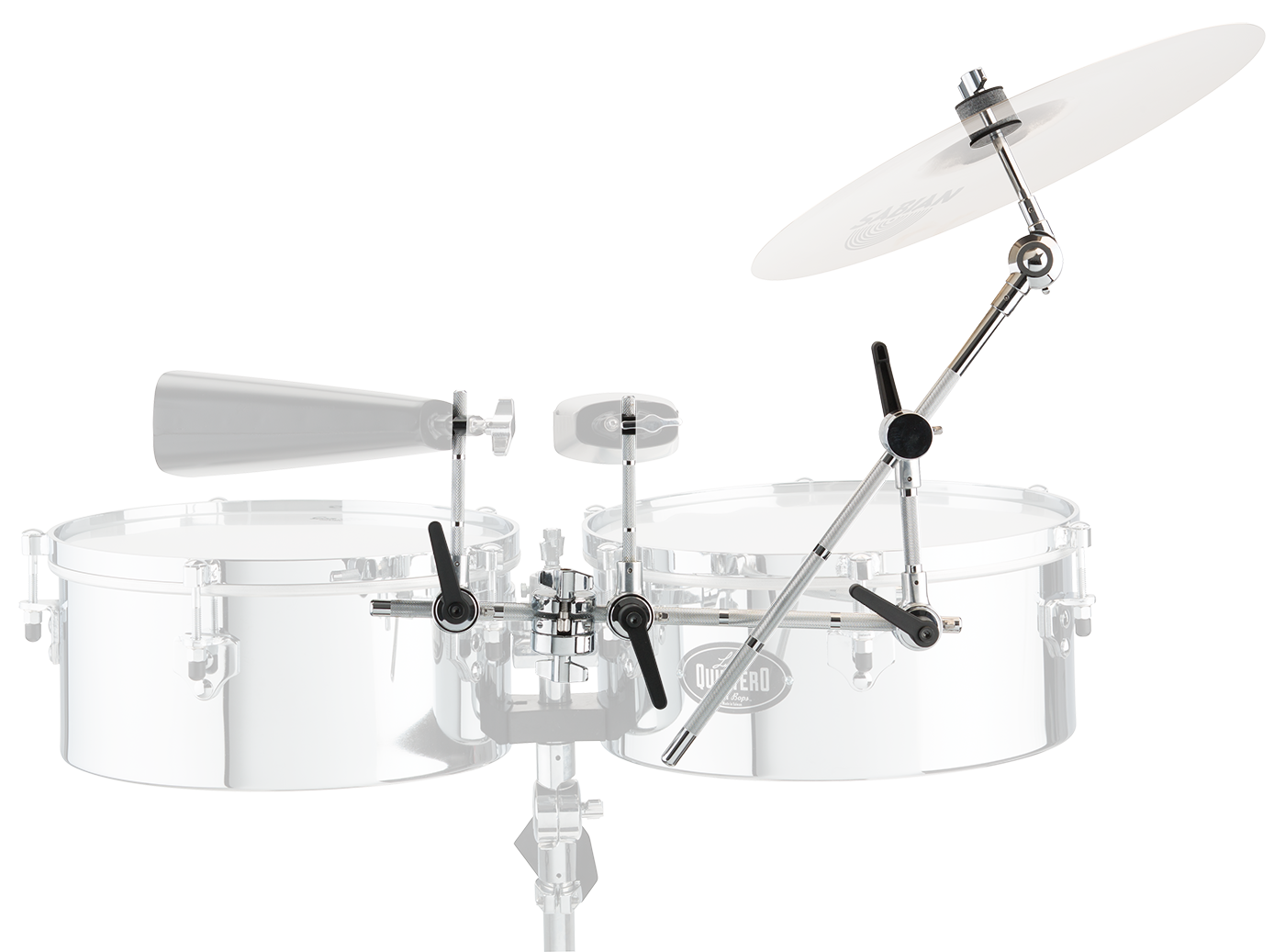 Image Gallery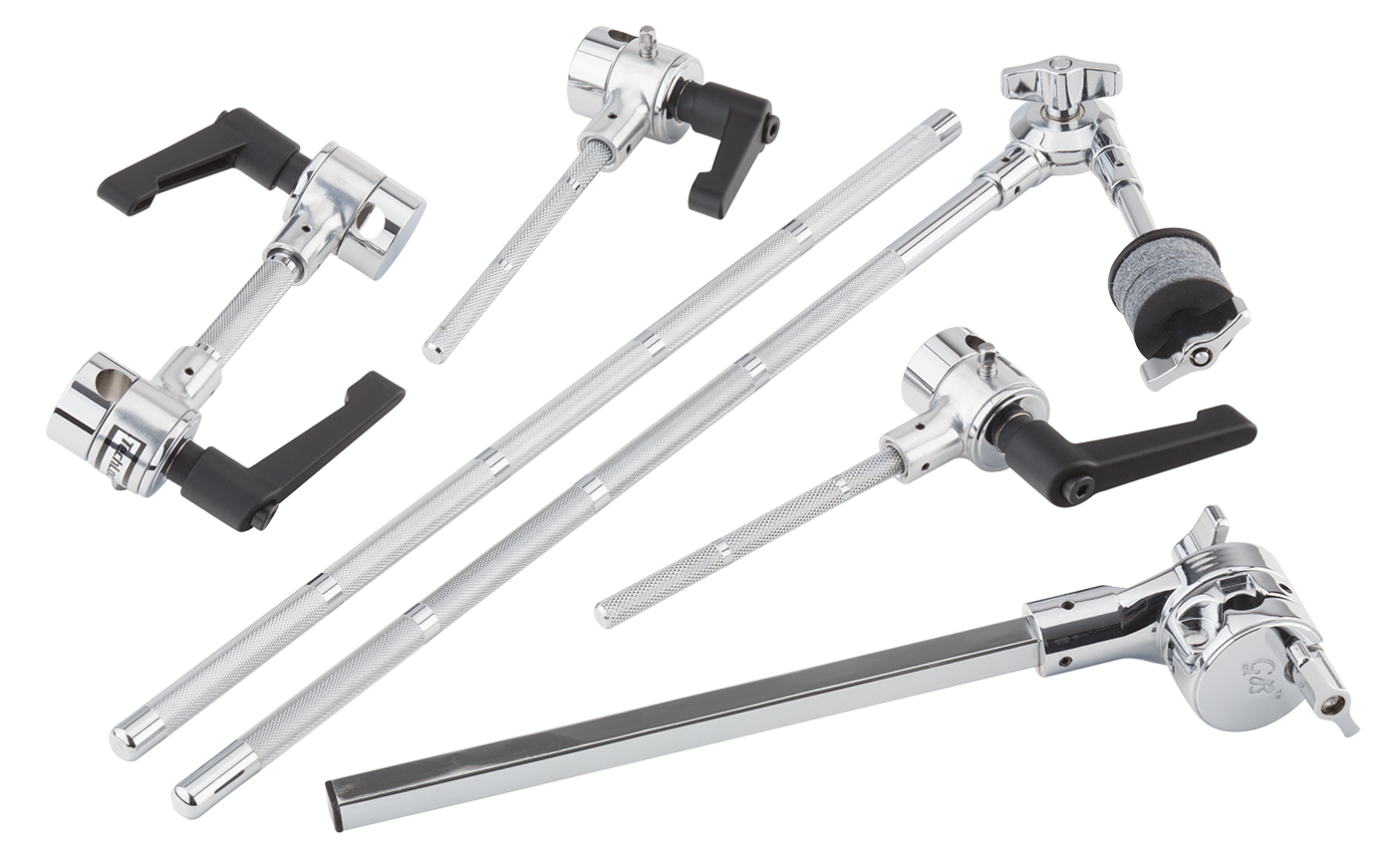 Model: TBHWSET
Material: Chromed Steel
Features: A complete hardware solution offering maximum versatility for Timbale players to mount bells, blocks cymbals, and more. Designed to fit most Timbale brands.
---
Inspired by Master Timbalero Luisito Quintero, Gon Bops offers a complete set of hardware designed to mount bells, blocks, cymbals and more to any Timbale set. It provides maximum versatility in a rock-solid platform, offering premium features like X-Pand Quick Release Ratchets, TechLock Clamps with large reset handles and secondary drum key locks. The 7-piece set includes a 1/2" x 9.5" square rod for Gon Bops Timbales and a 3/8" x 9.5" round rod to fit both our Alex Acuna and Luisito Timbale models, as well as other timbale brands. In addition to the mounting rods, the set includes a ½" diameter Knurled Straight Rod, a ½" diameter Toothless Rod with two TechLock Clamps and secondary drum key locks, a pair of ½" diameter Toothless Rods with one TechLock Clamp and secondary drum key lock, and a 17" (432mm) Cymbal Boom Arm with Tilter.  Note - this hardware set does not fit our Fiesta Series or our Orestes Vilato Series Timbales.
---