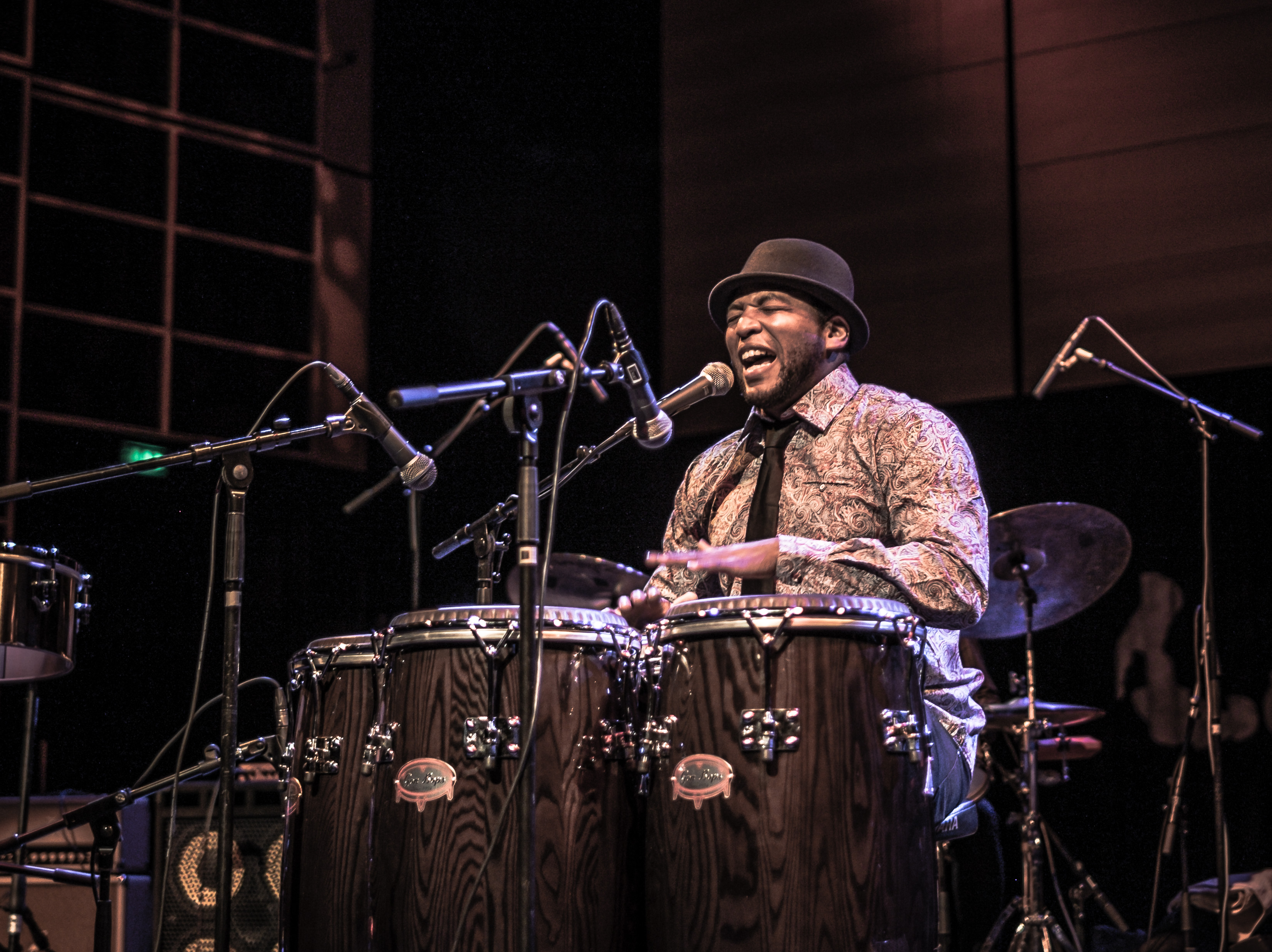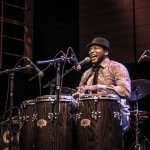 2015 was an amazing year for Gon Bops. In keeping with our dedication to both traditional and contemporary percussion, we welcomed some truly amazing, established players this year, along with incredibly talented up & coming musicians. We're proud of all of these amazing artists and excitedly look forward to many years together! Here's a little bit about them, in no particular order…
Pablo Padin is arguably one of the most influential percussionists in Puerto Rico today and has performed and recorded with the greats of Latin music. He's the winner of 6 Latin Grammys and 2 American Grammy awards.
2015 was also the year that we welcomed some fantastic, virtuoso Cuban percussionists. Gerald Piloto Baretto is one of the most respected & influential drummers in Cuba today. His band, Klimax features Jazzy accents and integrated Timba styles, making them unique.
Considered one of the world's great Congueros, Eliel Lazo now resides in Copenhagen Denmark and performs with such greats as Michel Camilo, Herbie Hancock and Wayne Shorter.
Another Latin Grammy-winner, Calixto Oviedo brings a very successful 38 year career to our roster. Known as one of the world's authorities of the Cuban Timba music style, Calixto has played for everyone from Arturo Sandoval to Gonzalo Rubalcaba.
Miami Sound Machine's percussionist Eduardo Rodriguez hails from Cuba and now resides in Florida, where he splits his busy schedule between the Sound Machine and mega Latin-Pop superstar, Chayanne.
GB also welcomed two young and highly anticipated Cuban-born drummers, Daniel Rodriguez & Elio Piedra.  Both incredibly talented and ones we suggest watching closely.
Now in Los Angeles, Chilean born Christian Moraga joins our family, bringing a stunning ambidextrous approach to the traditional drum/percussion setup and his recent video post on Facebook received over 83,000 views!
Also in LA, Johnny Belisle plays with the Tarzana Band and states one of his career highlights as playing alongside Gon Bops' late, great David "La Mole" Ortiz. 
From New York, Camilo Molina remains busy performing with Eddie Pamieri's orchestra…a young player on the rise.  Also from New York, considered one of the world's great Bongoceros, Jose Mangual Jr. comes to us with a long credit history including Herb Albert, Ruben Blades, Dizzy Gillespie and David Byrne.
Jotan Afanador – drummer for the immensely popular Bachata style artist, Romeo Santos, joins Gon Bops with a vast array of talent and versatility.
Last but certainly not least, one of the studio's great drummers, Jamie Oldaker now plays Gon Bops, bringing an amazing history of classic recordings to his credit.  Including Eric Clapton's "Layla", "I Shot The Sheriff" and Bob Seger's "Turn The Page" to name just a few, Jamie's playing has been loved by millions for decades.
We look forward to another amazing year in 2016 – stay tuned!