We're very excited and proud to bring you some very special new instruments this year, featuring collaborations with two legendary percussionists – ALEX ACUNA and LENNY CASTRO!
First, adding to our existing line of Alex Acuna Signature instruments, we bring you our new ALEX ACUNA TRIPLE SHAKER!
The Alex Acuna Triple Shaker is highly versatile, providing the player with various, exciting playing options.   12" in length, our Acuna Triple Shaker features 3 separate tubes, fastened together by heavy duty, rubber clips.  Easily separated, giving the option of playing a single, double or triple shake combination, to accommodate any desired volume level and timbre.   Constructed from lightweight, sturdy plastic in a stunning high-gloss finish, the Alex Acuna Triple Shaker joins our state-of-the-art Alex Acuna Signature instrument series!
12" in length
3 separate, plastic shaker tubes, fastened by heavy duty rubber clips, easily separated
Single, double or triple shaker application, to provide desired volume level and timbre for any situation
Lightweight
Warm, rich tones
Stunning, high-gloss black finish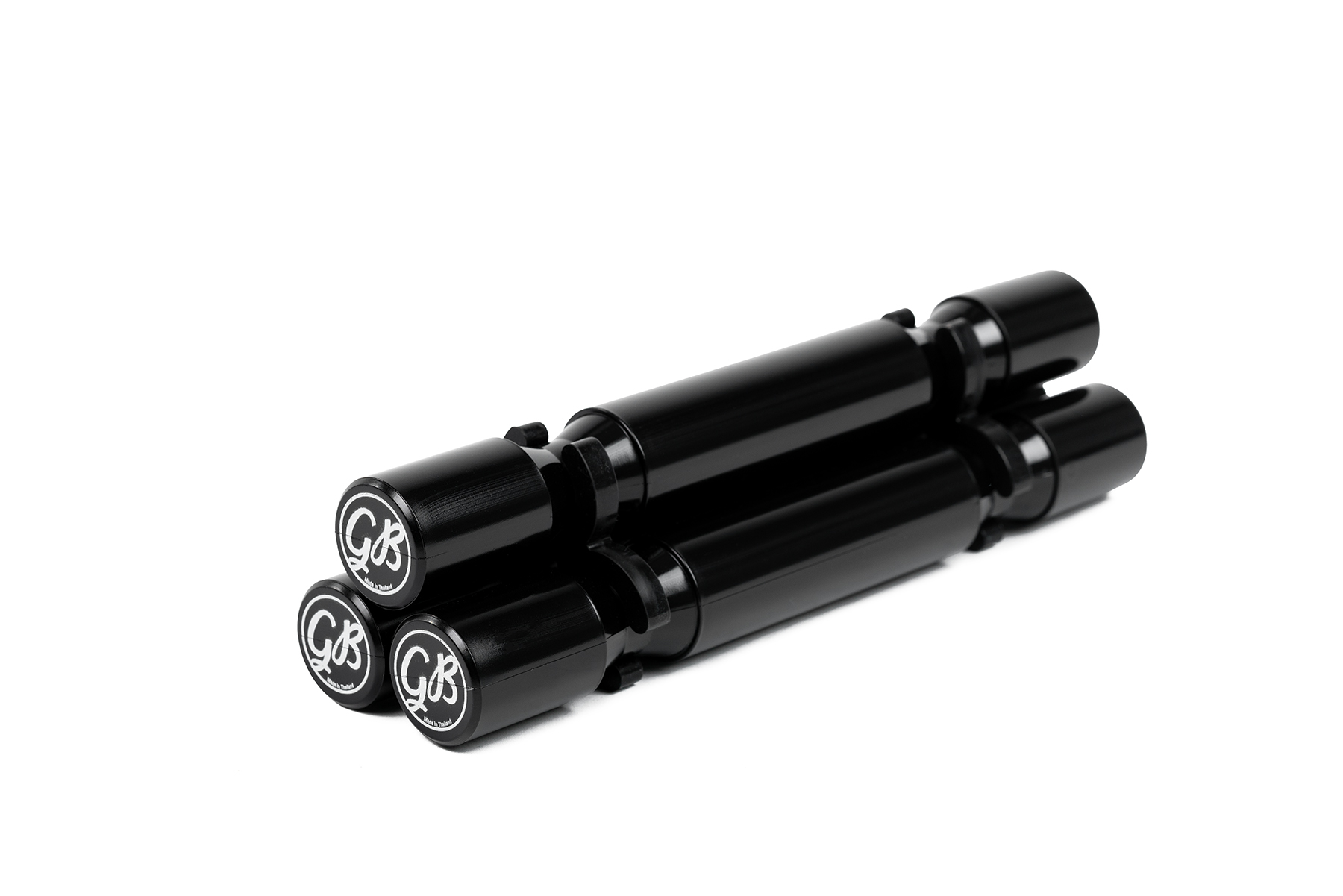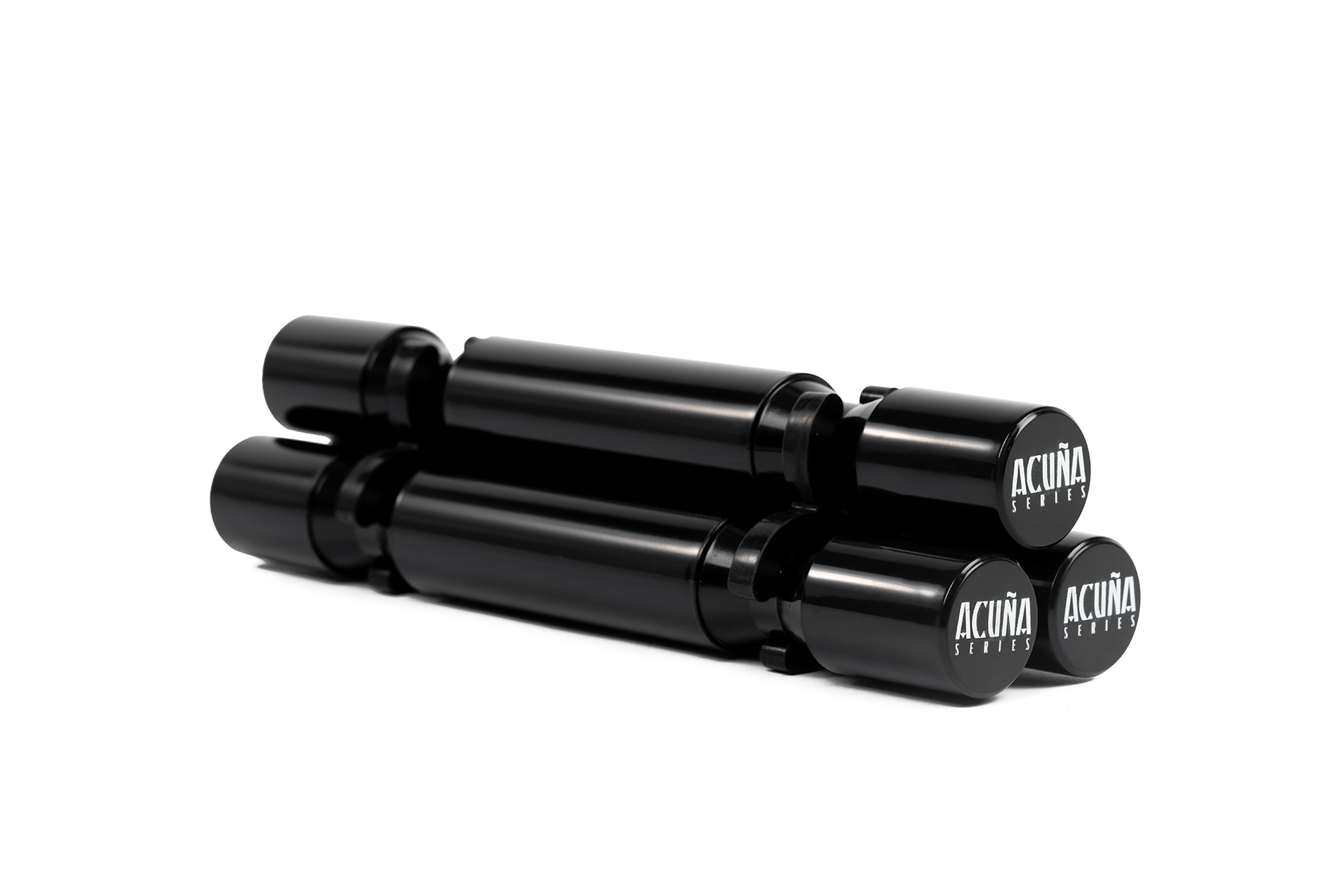 Here's a video featuring Alex, demonstrating his great new shaker:
Next, we're very excited to premiere our new LENNY CASTRO SIGNATURE SERIES CONGAS AND BONGOS!! 
Our new Lenny Castro Signature Series Congas and Bongos feature Asian Oak shells and come with teardrop top rings, for ease of extended playing time.  Each head is hand-selected from natural rawhide, providing a warm, rich tone and features Lenny's hand-drawn skull logo.  Gon Bops Lenny Castro Series drums boast eye-popping, exciting original artwork, highlighting Lenny's identifiable sunglasses, skull and conga sketches.   A true reflection of this master percussionist, at an approachable price range.   
Asian Oak Shells
Featuring Bongos and four conga sizes –  Quinto, Conga, Tumba and Super Tumba
Teardrop Comfort Top Rings
Natural rawhide heads with Lenny Castro hand-drawn skull logo
Custom Lenny Castro original artwork finish
Smart, approachable price category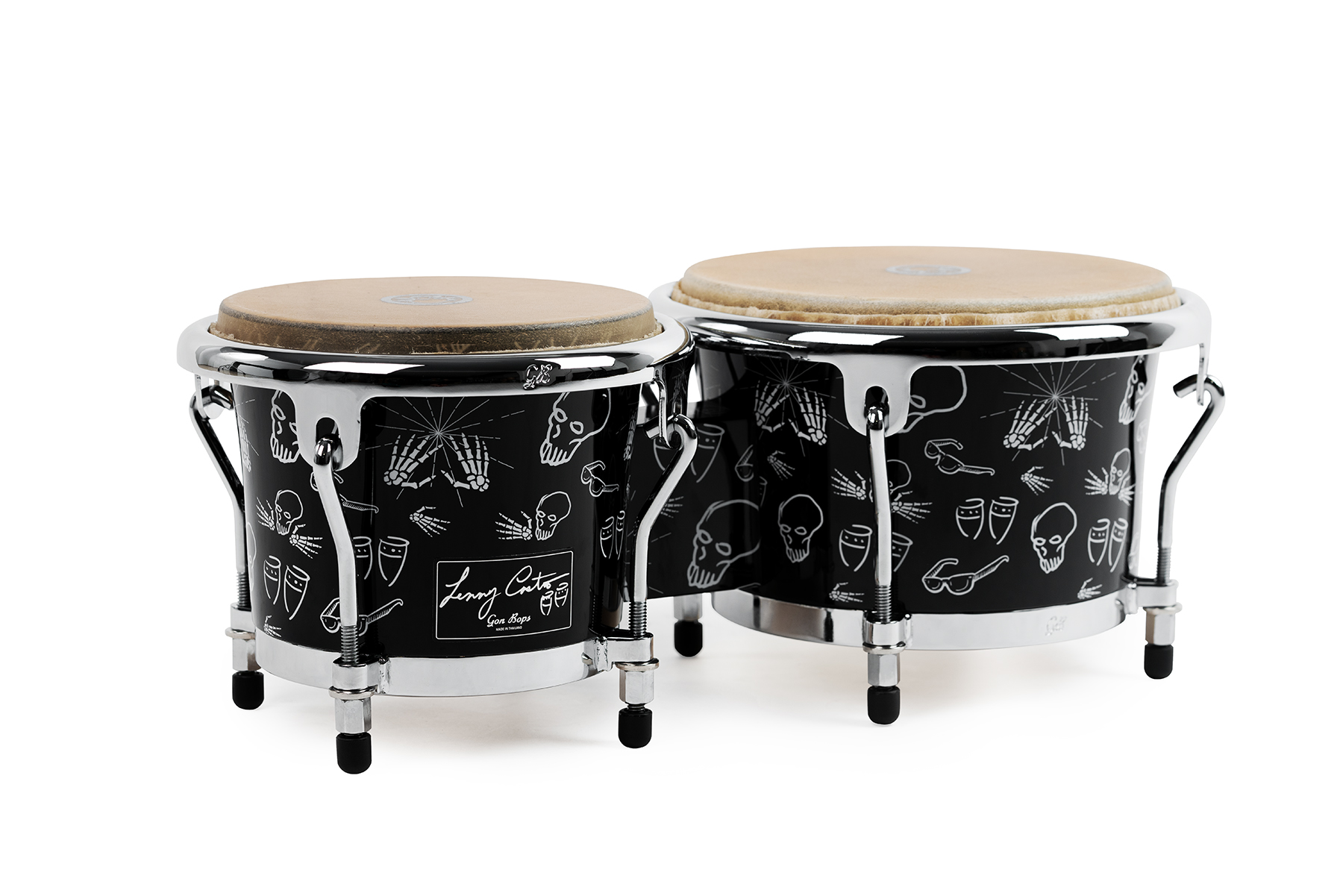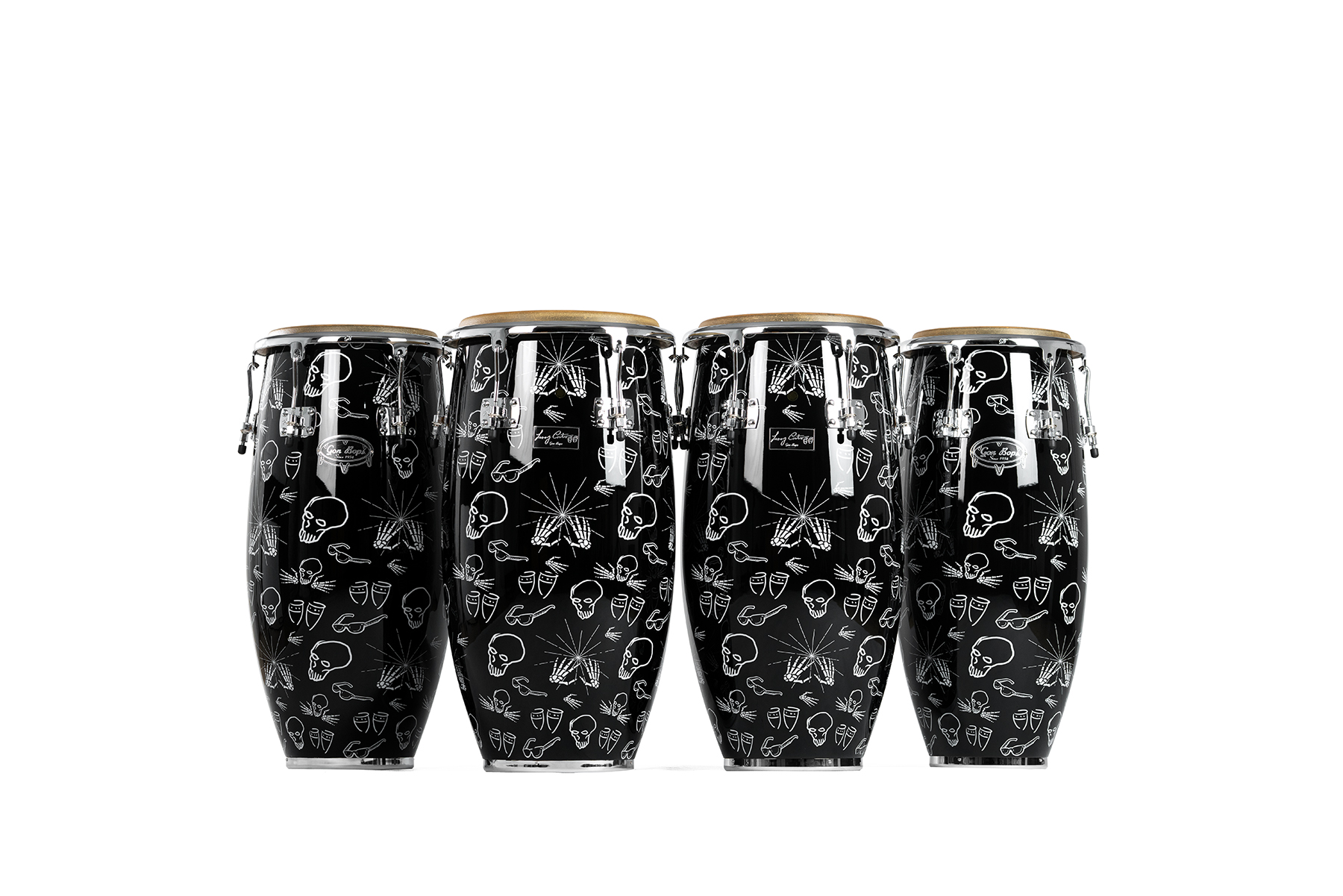 Here's our feature video of Lenny playing his new Series:
Lenny Castro Signature Series Congas & Bongos
Please visit our product pages for more info, including pricing, model numbers and dimensions!