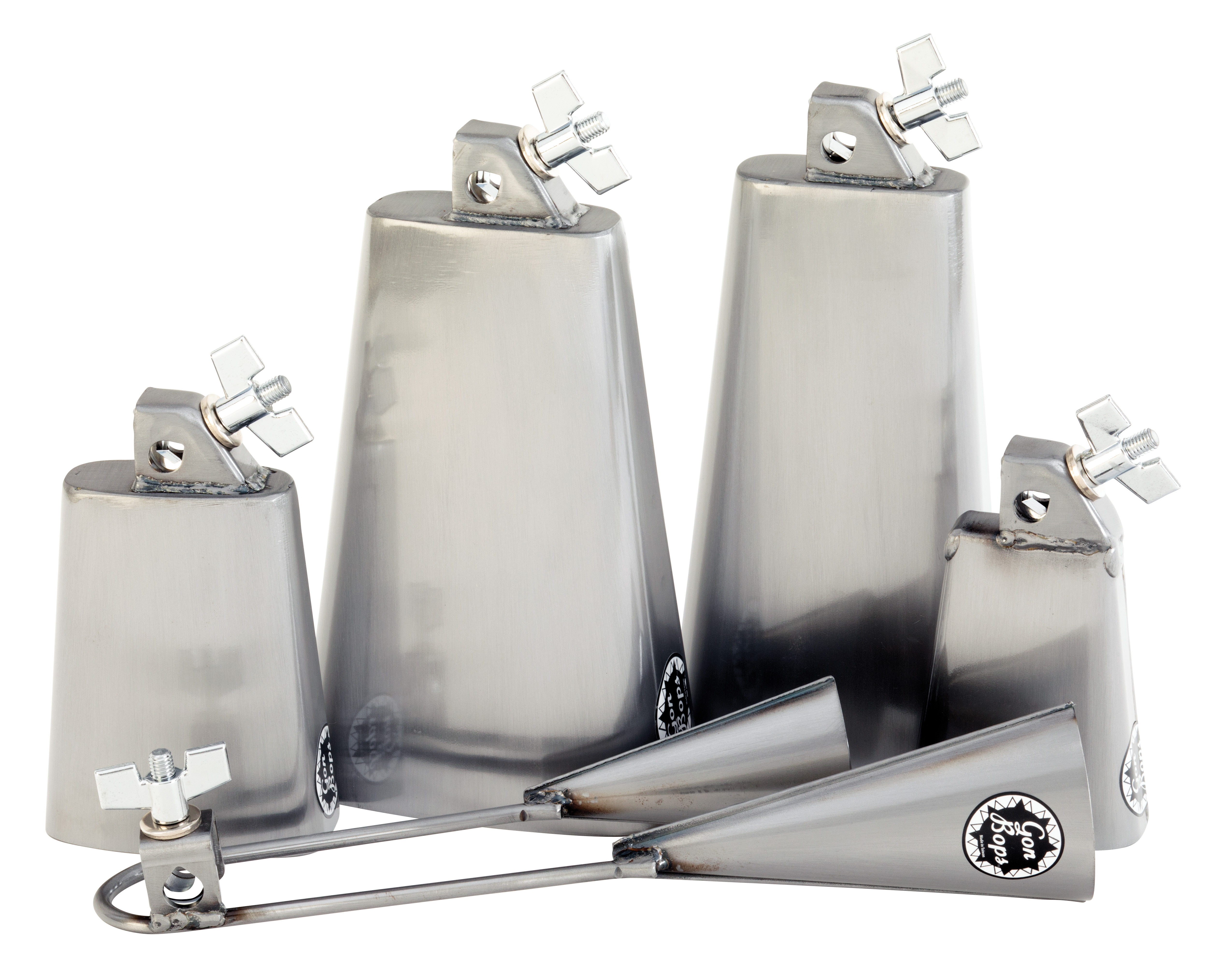 New Gon Bops Fiesta bells are crafted from clear-coated raw steel and offer excellent sound and performance at a very smart price. The eye-bolt pull clamp accommodates mounting rods up to 3/8".
 The Fiesta Cha-Cha (FS053) and Cha-Cha Alto bells (FS043) offer clear, high-pitched tone. Designed to be mounted, they can also be played handheld for desired muted tones.
 The Fiesta Timbale Bell (FS084) is designed to mount on a timbale or drum set. Medium-pitched, it is ideal for playing articulate rhythmic patterns in both percussion and drum sets. 
 The Fiesta Rock bell (FS085) offers dry, low-pitched tone that cuts cleanly through the loudest music, providing maximum versatility for both drumset and percussion set-ups. 
 The Fiesta Agogo bell (FSAG011) offers brightness and pitch for Samba, Salsa or even mainstream music. The tone is clear and bright.