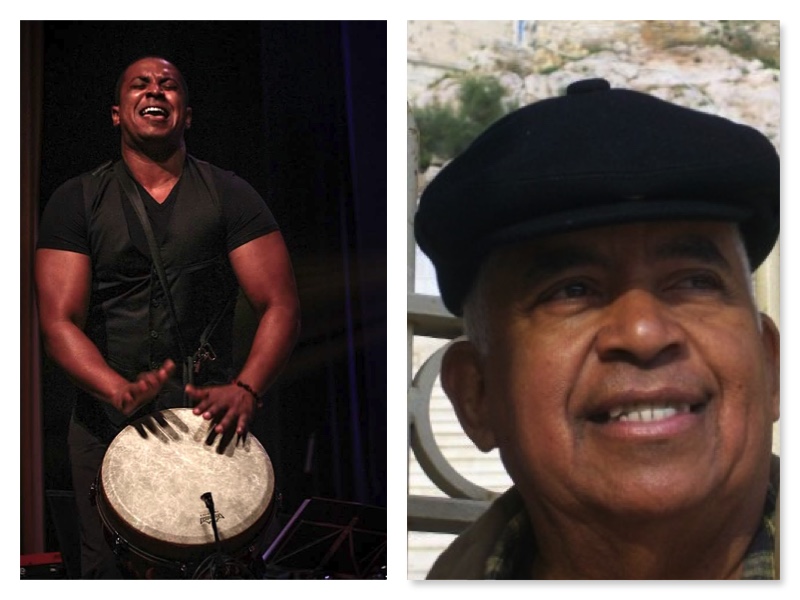 We're proud to welcome new endorsees Yasmane Santos & Walter Rodriguez Sr.!  Originally from Cuba, Yasmane Santos now resides in Angolo, Africa where he plays with many successful bands there including Yola Semedo, Banda Maravilha…two Angolan musical icons. Santos has also performed with Haila Maria Mompie, Mederic Colignon and many other greats in world music. Yasmane is currently Professor of Percussion in the School of Music Training in Luanda, Angola and has taught workshops in various schools in Angola, Brazil and Argentina. We're proud to welcome this fantastic player.
http://www.gonbops.com/artists/yasmane-santos/
From Puerto Rico, we very excited to welcome Walter Rodriguez-Saniel! Considered one of the most influential percussionists to hail from PR, Walter Sr. has dominated that scene for many years, performing on TV shows, recordings, big bands and various ensembles. Mr. Rodriguez has played with Tito Rodriguez, Danny Gans, Tony Chiroldes, Paquito Cordero and Warren Covington, just to name a few and continues to remain active there playing as drummer and musical director for the Puerto Rico Los Hispanos Vocal Quartet. We welcome him to our family, joining his long-time dear friends/fellow Gon Bops artists, Alex Acuna, Walfredo de los Reyes Sr. and his son, Walter Rodriguez Jr.!